since there's no news from our leader... we have to fa fen tu qiang ourselves. good thing i'm so self-motivated.
used those foolscap board for the base, wrapped satin and the bishop cloth. effect not so good since the surface is very ruffled.
decided to do another one using a white paper bag i found and wrapped bishop cloth over it. ironed the cloth before i wrap. not so bad!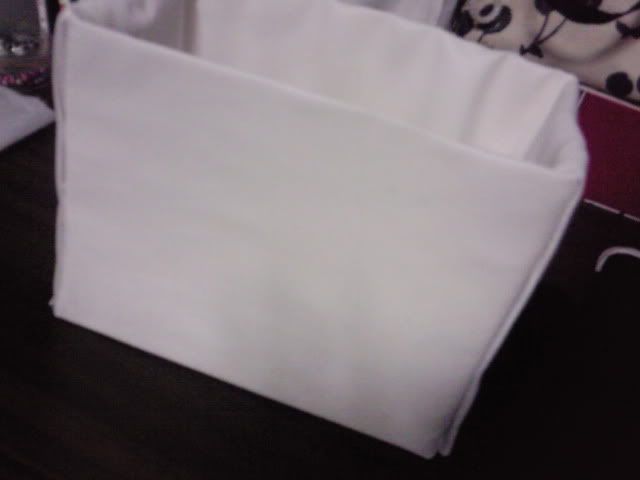 i'm getting infected by val's uhu glue sickness. this is wholly uhu glue. cut the shape from some paper, wrapped cloth around it and uhu-glued it onto my turtleneck. wanted to stitch it on... but it seems to look better without the stitches!!! well i might consider stitching it just to prevent the paper inside from disintegrating later on after wash...