14th oct
worked on val's present.. the cloak for little busters!
too moe for my liking *shivers*
here's the 2 separate parts
cut the purple lining and ironed them to use as borders. cut too much oh well.
made some errors along the way as i realised her collar area didn't have the purple outline. had to restitch.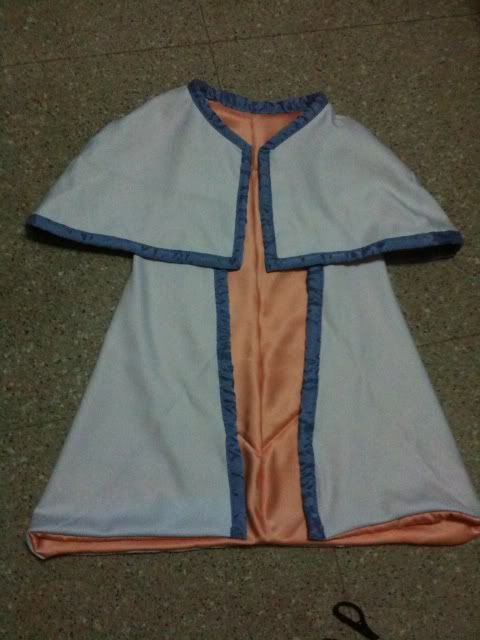 glad it fits well on her in the end! yay!