updates!
worked on her inner top, which is a turtleneck. so i made it a bareback turtleneck so i wouldn't be too hot in it with the leather jacket over me...
i have an ugly grey zip on the side cos that's the only zip i had that fitted haahah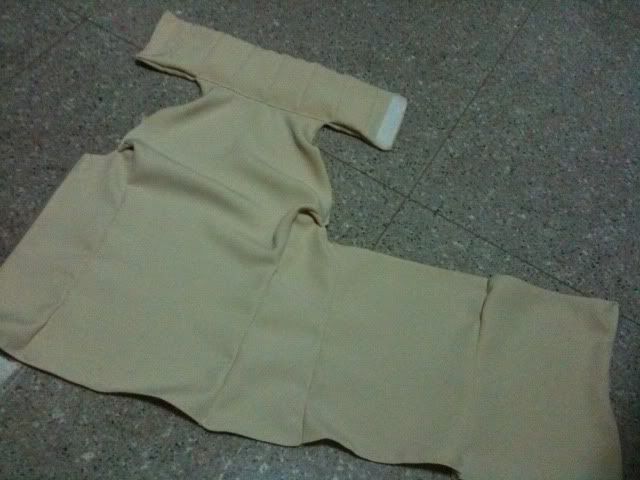 here's the leg part to be attached to the boots or the bottom of the pants, secured with velcro.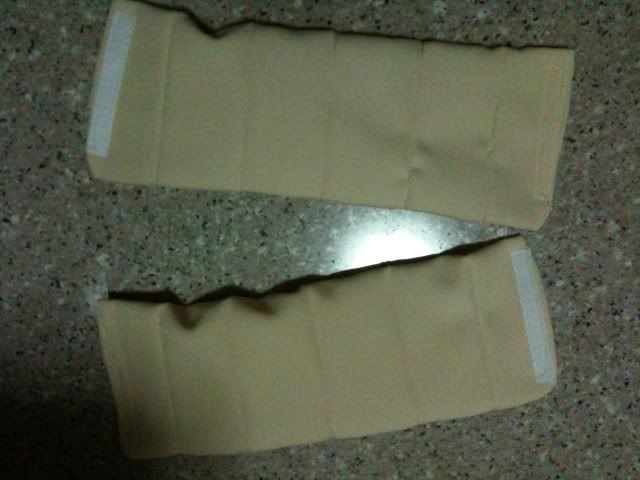 used the same material for the pleated skirt as well.. gonna do the patterns sometime this week...'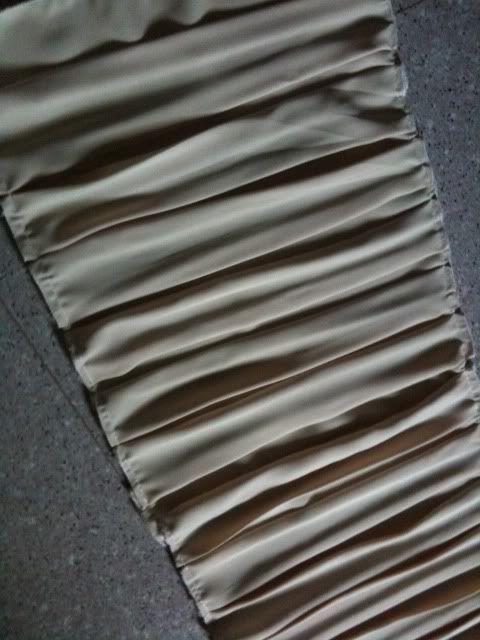 progress for her goggles!
i just cut out the side pieces and stuck them on with BONDO!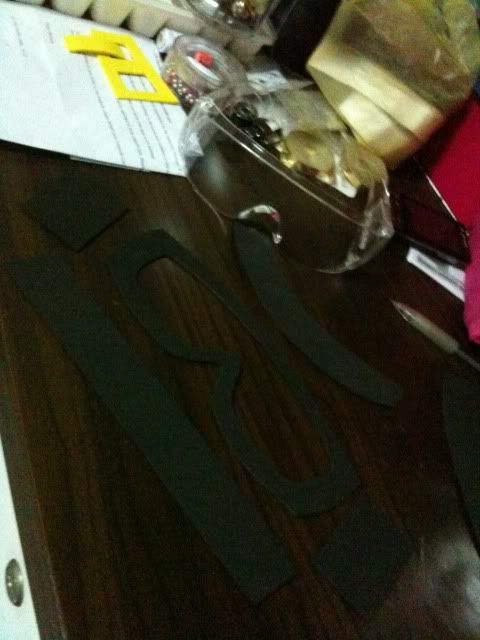 same for the big zip, cut from foam, stuck pvc over it using BONDO. bondo rocks...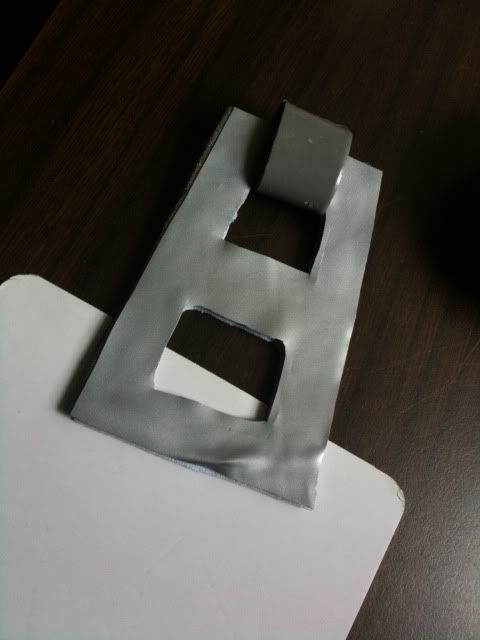 completed the pants yesterday too. stupid stretchy materials... i had to wear it first, then put the foam rings over it, secure with thread (poked myself many times in the process, i might as well sew myself to it). then cut the pvc rings to stick over them. finally i cut a hole in the middle (just a tad smaller than the ring so the material gets stretched to the ring size)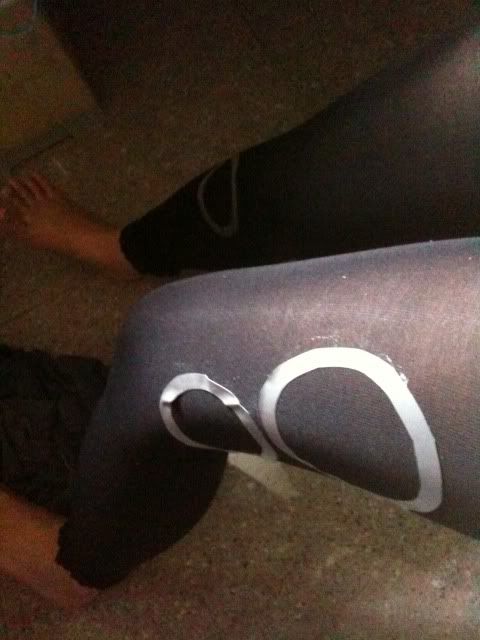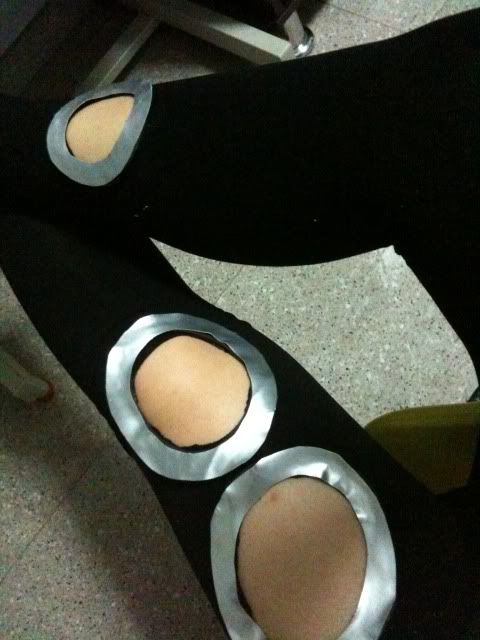 have to hotglue the pvc on so it's more stable. heh. also cos i was running out of bondo. T.T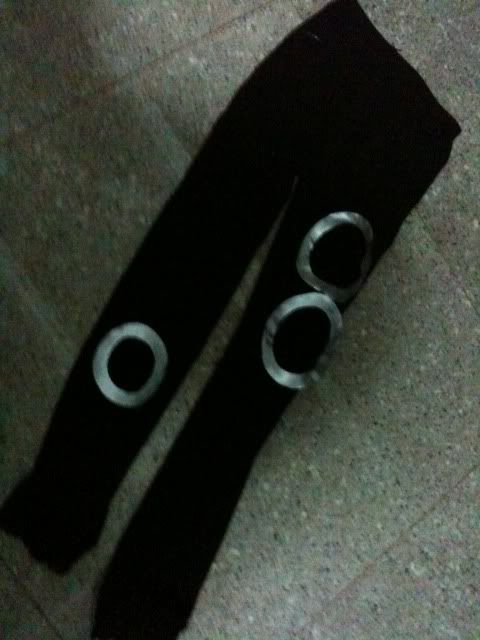 yay-hay~~ but still i don't hear from you. what do i do...!??!?!? T.T