so since i have leftover leather cloth, i used up exactly 1m to make the jacket and went to buy all the bias tape and zip during lunch hours.
this time i used the 'tube' kind of bias tape for all the red linings since i need to put it between 2 cloths.
after lining them, i joined all the pieces together. leather is very easy to work with cos i don't need to seam them! and it doesn't get out of shape easily unlike those flimsy cloth.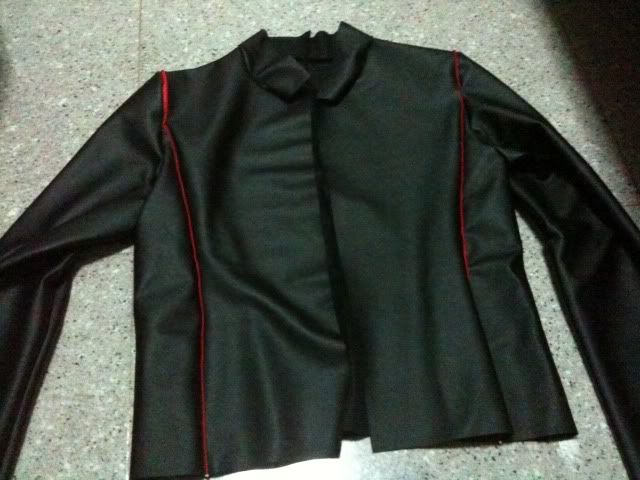 i put a satin backing for the collar but i underestimated the length. oh well. not visible from the outside anyway. it's a pain trying to put the bias tape and sew it together with the leather and the satin. i kept missing the stitches and had to unstitch and restitch to join the cloths together. think i took about an hour plus unstitching them. (and i sewed the wrong side of the sleeves too, so had to unstitch there too urghhhhh)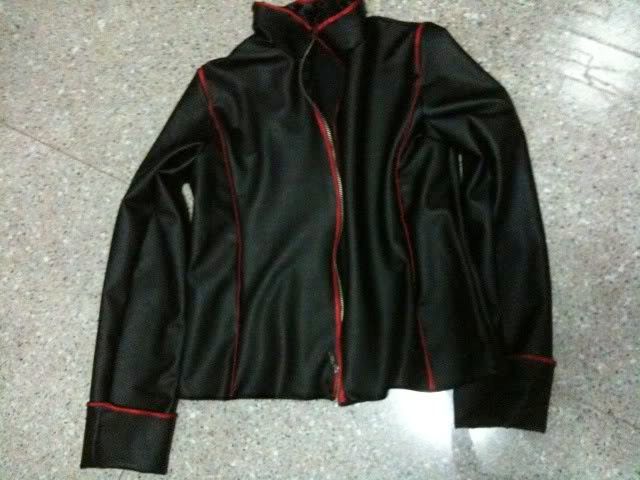 i then cut the 2 slots above the chest part to sew in the concealed grey zips. wanted to put silver pvc over them but i think it looks good as it is. (and i was too lazy) i was also too lazy to put pockets behind them. well, not that i'm gonna try to put things into my chest area... >.<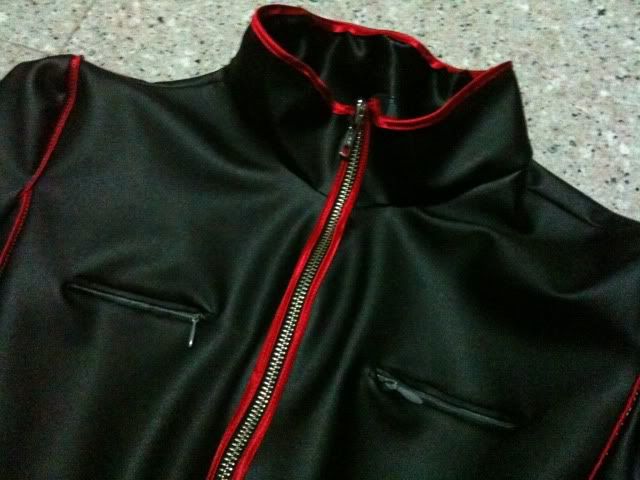 so here is the jacket, done in 2 days!! i lovvvvvvvvvvvve it. need to put on the ring parts though! my sister says i actually have something wearable for once... hurhur...