progress for ragnarok over the weekend... i think i accomplished quite a lot. my only problem was i was watching chuno halfway and the disc stopped working T_T so i switched to watching the last disc of Baker Kim Tak Gu instead (and finished it hahaha)
ok coat first (wasn't done over the weekend, but just a late update). sewed all the bias tape outline...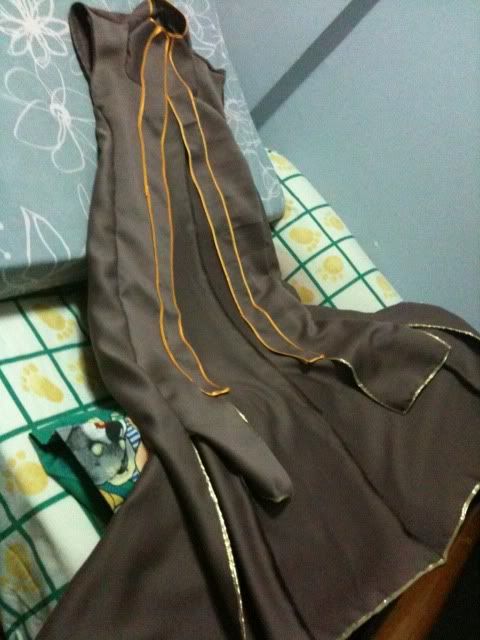 then i stuck extra layers for the guards for the armour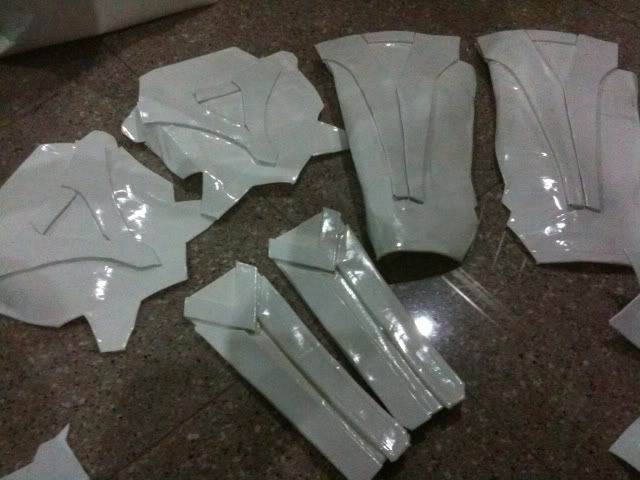 and another layer - can you spot the difference?
also connected all the different parts and stuck on velcro.
worked on the shoulder guards too and sewed (YES, SEW) all those triangles on - it figures sewing will give a better 'grip' than hotgluing. think i took half a day to sew them on and kept poking myself T_T
lastly, the sword!!! i spent another half a day (on sat) gluing all those petals on... only to realise that they were supposed to be crystals as informed by benj T_T wahlao, no turning back.. gotta see what i can do to make 'em shine...
and kangaroo glue is horrible, i kept getting them all over my hands and have to take half an hour to peel them off each time. i'm kinda getting used to the smell though - is that a good thing...!?