ughhh i smelt glue the whole of sunday. i think my brain is 20% damaged now.
so results of my brain wreck, and i had to spend like half an hour washing all the glue bits off my hands. urghhh:
many many small triangles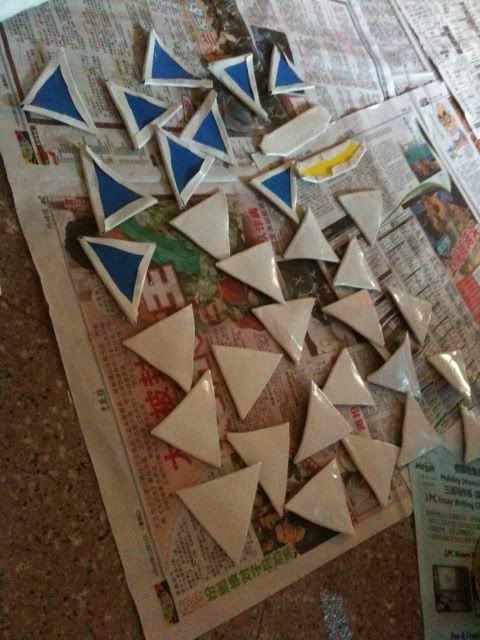 which eventually became trapeziums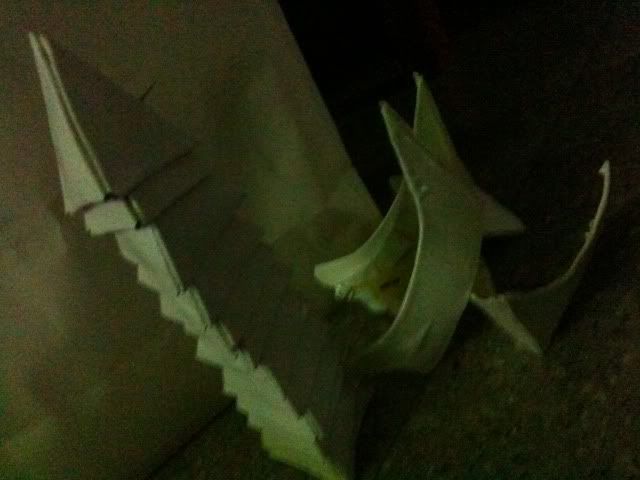 all the leg guards sewn with velcros (i actually used cloth hard lining for these instead of foam cos my foams were too small lol. may have to stack the patterns again)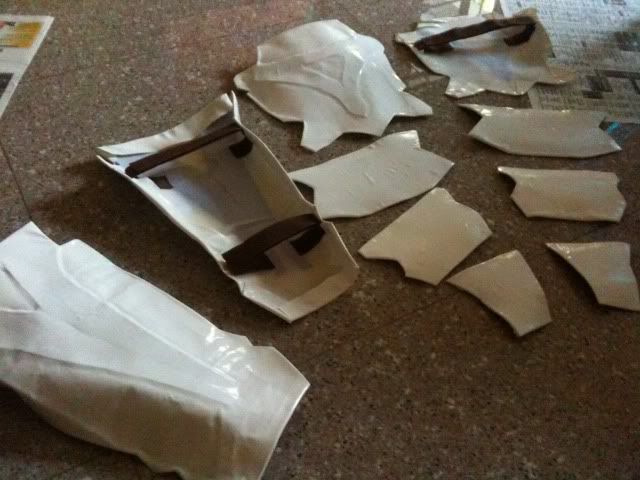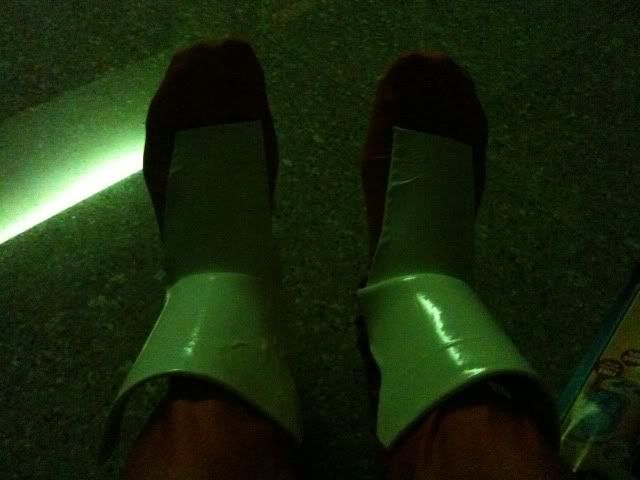 all the handguards. the patterns were clearer for this, hmmm.
and the finger bits...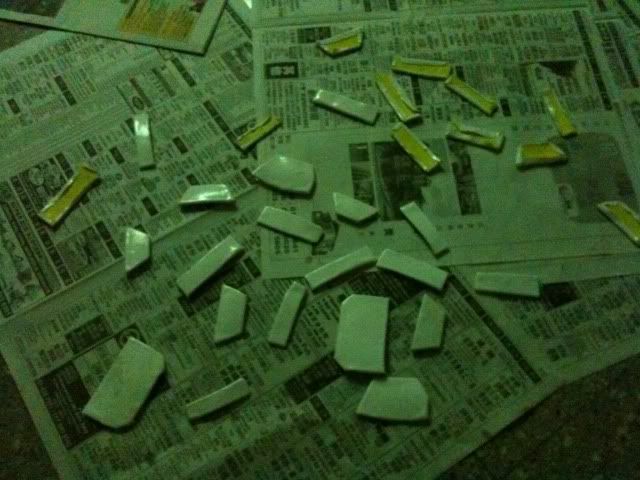 which i glued onto my gloves. it was an OUCH experience. hot glue is very hot you know, but i don't have a hand model... x_x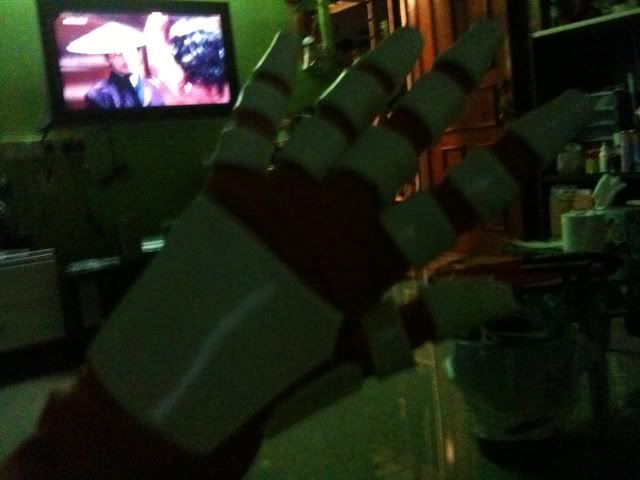 oh yeah i was watching chuno ep 17 behind. hurhur. finished my nappeun namja... stupid ending. URGHHH he didn't have to die you know!!!! :(
still lacking shoulder guards... bleahs