shio's weapon is a mess.
i tried the pvc method with it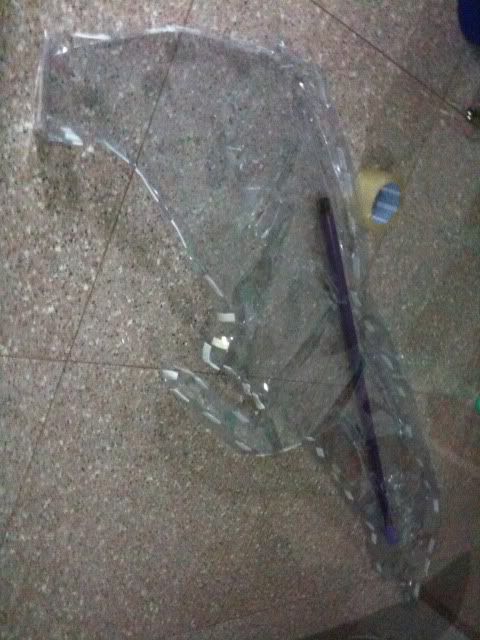 and even painted 2 coats of acrylic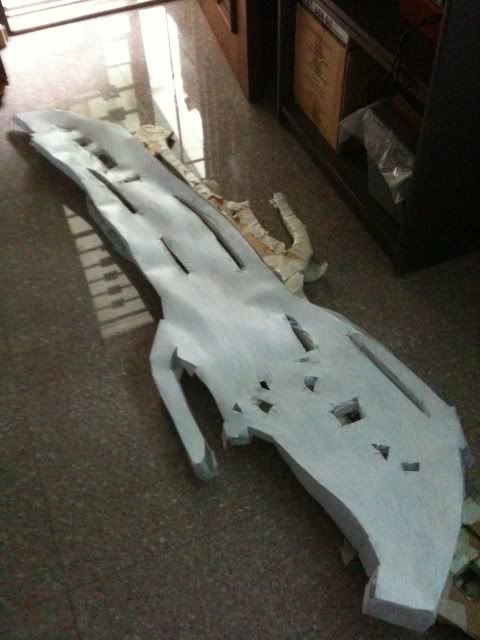 but i decided that it's not nice at all...
so i went back to the previous weapon and covered it with tissues for the 'feel and texture'
but it just looks horrible up close.
so i tore the whole thing away back to the basic structure, and wrapped it with 5 rolls of beige cloth tape i found around my house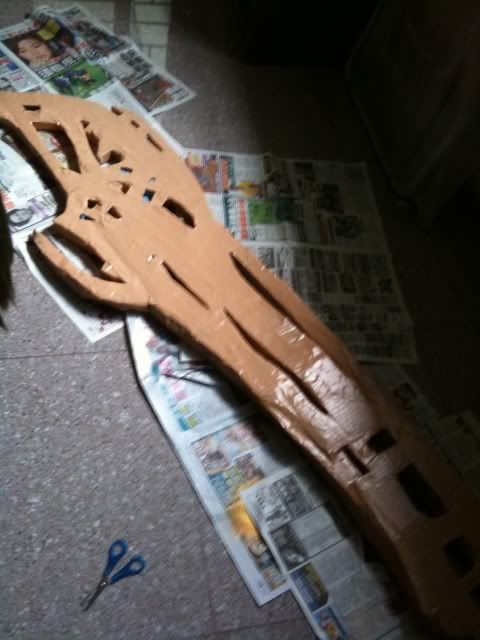 then i painted 2 coats of white acrylic over and shaded some inner areas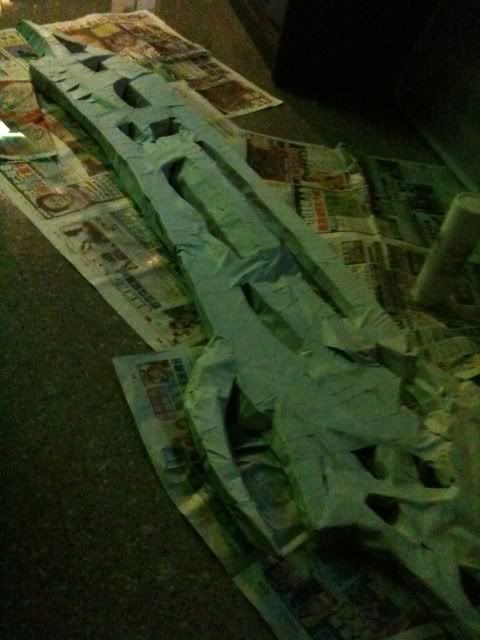 finished it off with a lacquer coating. looks decent now, but still ridiculous up close.
whatever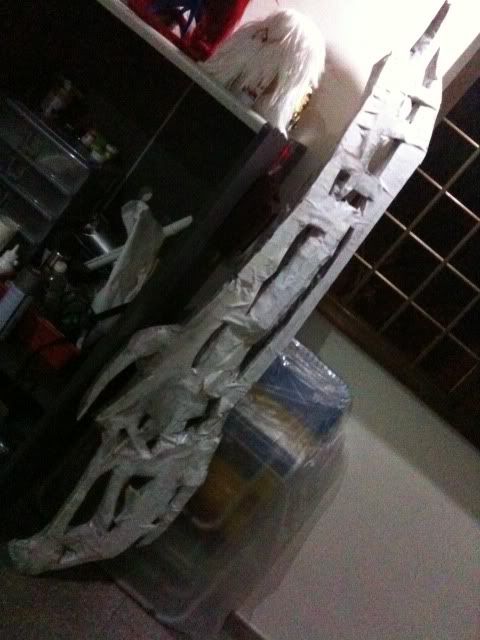 i'm sick of the weapon. it's so sticky now. bleah. and the paint peels when it sticks to something. final touch... baby powder...!?!