here's a basic cape for richard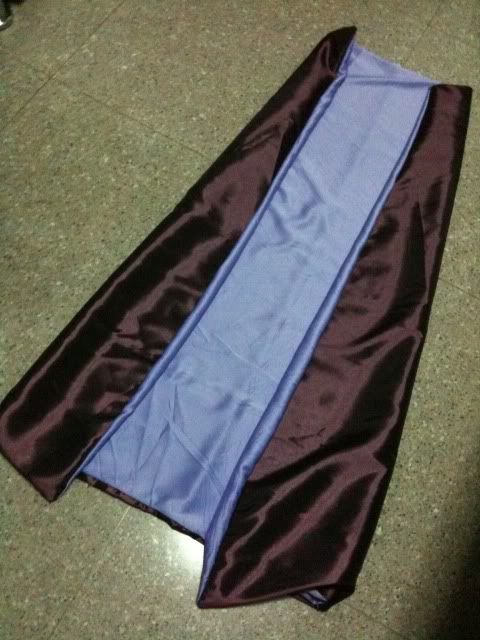 his tie around the neck
and the pants. err it should be more shapely, but i was lazy since it's gonna be tucked in anyway. and it's a bit small... damn.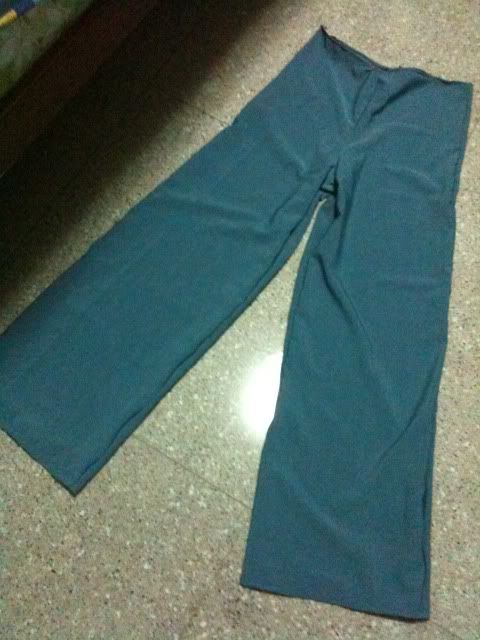 attached the inner sleeves. now my jacket has lining (because it is required!)
and made the frills too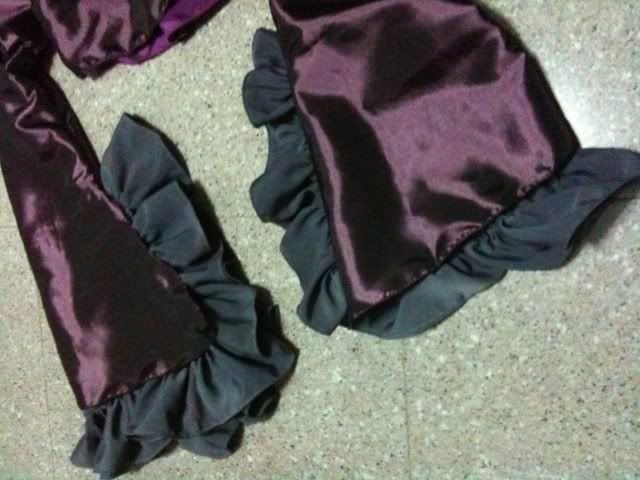 some more patterns for the rest of the jacket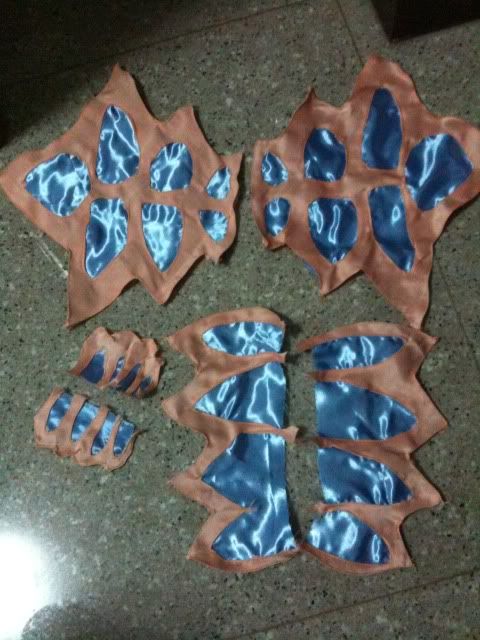 and i modified this belt from an existing one i had. just cut the shape and attached a leftover leather i had to the bigger part, then blue lining.
the accessories are made outta foam and attached via the tack like clips i used for iljimae/ hotglue. easy.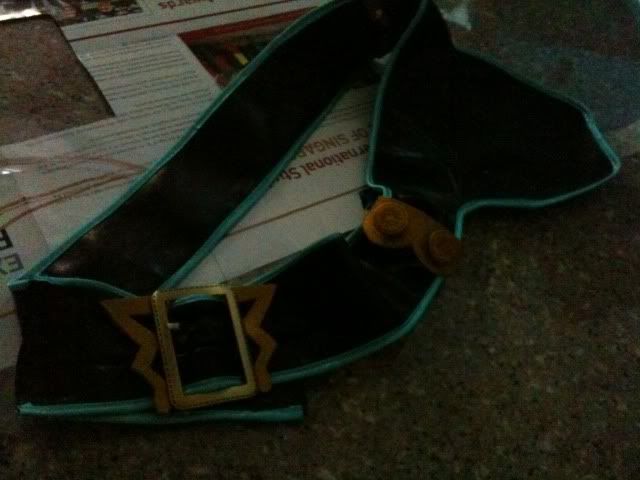 here's the basic structure of the boots cover. haven't sewn it yet. wore the boots on me feet and stitched around it so it would fit nicer.. i hope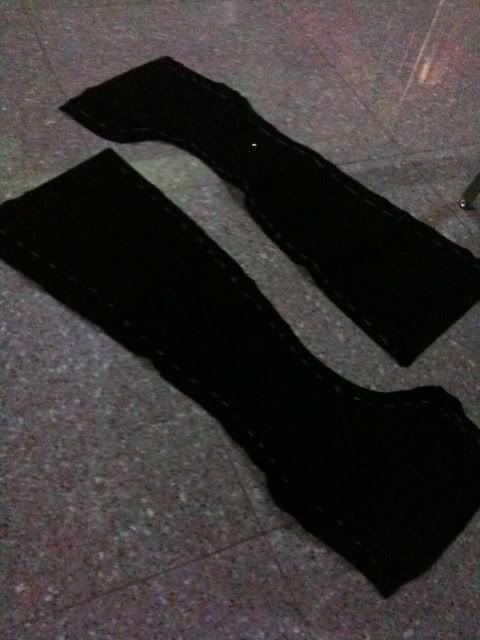 and lastly! pvc for the sword!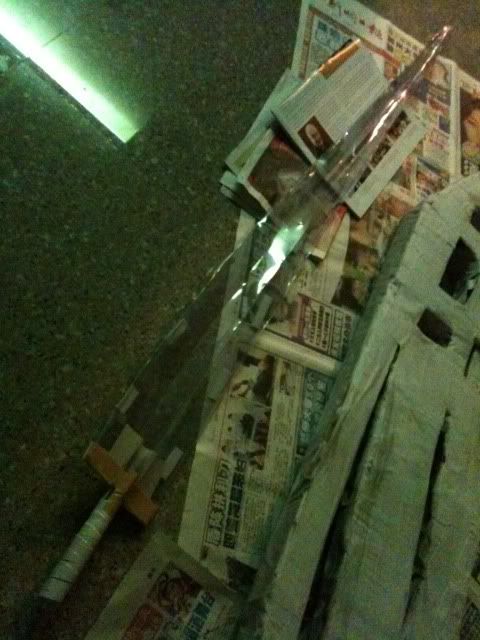 using my newly found material (car sticker) from korea, i lined the whole blade with the shiny thing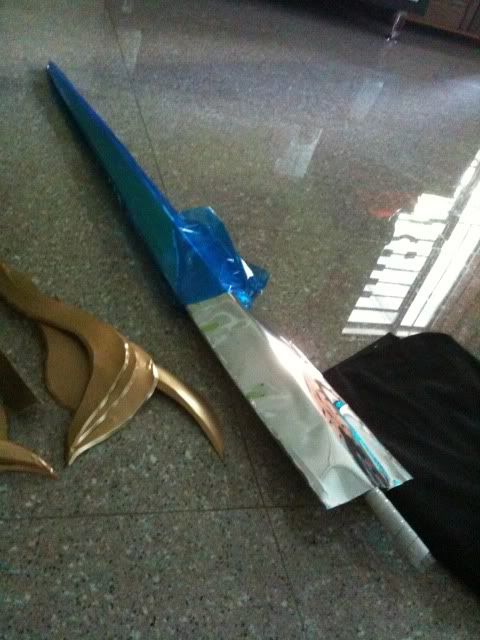 then pvc for the hilt patterns, which i used white acrylic on it first, then spray painted it cold and finally a coating spray.
hotglued them on, but doesn't seem strong enough. have advice from zerar that i should use super glue... oh by the way the whole pvc idea was zerar's - he seemed to have calculated some impossible physics for making a lightweight weapon outta this material. pure genius.
and i did all my stuff while watching kim soo ro and nappeun namja. yes, managed to finish kim soo ro... whooo!