so after we woke up... we headed for brunch at this sushi place.
for about 15,000 per person... we had like 4 rounds of meal here!!! the pictures below is for a 3person portion btw
ughh they serve that larvae there.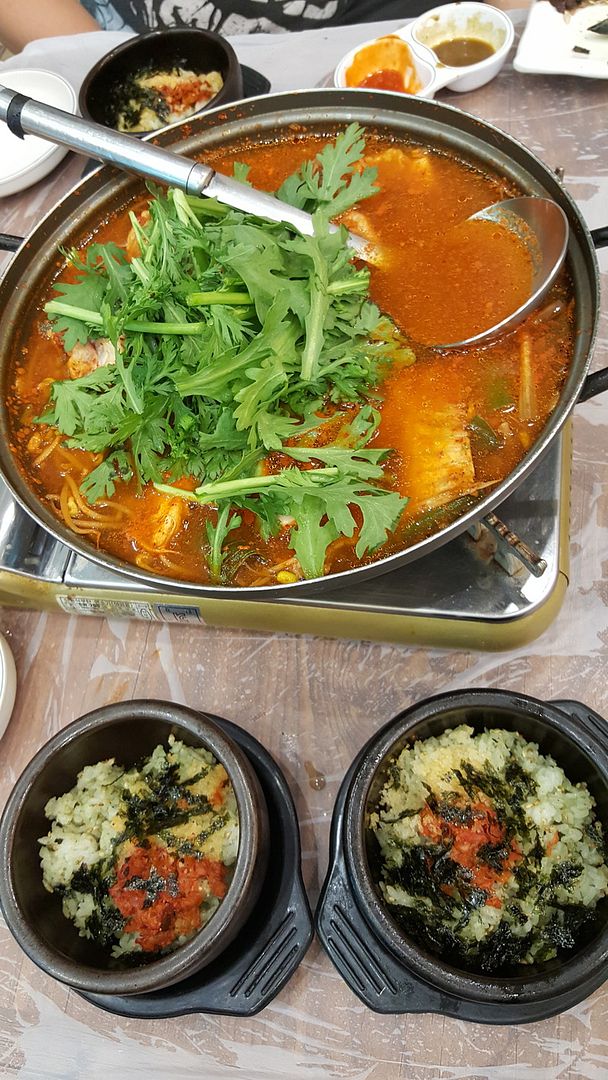 went back to the office, rested for a while and we eventually got out at 4+ to go myeongdong. stopped at my favourite jongno shop to finish spending all my cash on clothes. hurhur. we then moved to myeongdong after that. passed by o lens and bought the brighter purple for 35k won. yay.
unfortunately it seems that my homi-bing is gone! bought some cosmetics and window-shopped a bit but it was already 9+. rested at a bubble tea shop before heading to dinner at 10pm. the thing is, it was already too late and our last bus leaves at 11. so we just went to a random dumpling soup to have mandus.
bleah it was probably one of the worst food i've eaten. am really not a fan of mandus, though namchin is crazy about them. We didn't manage to finish 40% of the mandus on the right.
left the shop around 1040 and waited almost 20mins for the bus to come. it's a good thing there's public wifi cos time passed really fast when you're ally enhancing on dragon blaze. hahah!
oh, and i realised my card didn't have enough money. we dug around for like half an hour before coming up with some coins to pay the fare... oops.