finally the last stop of the day! fukugawa edo folk museum.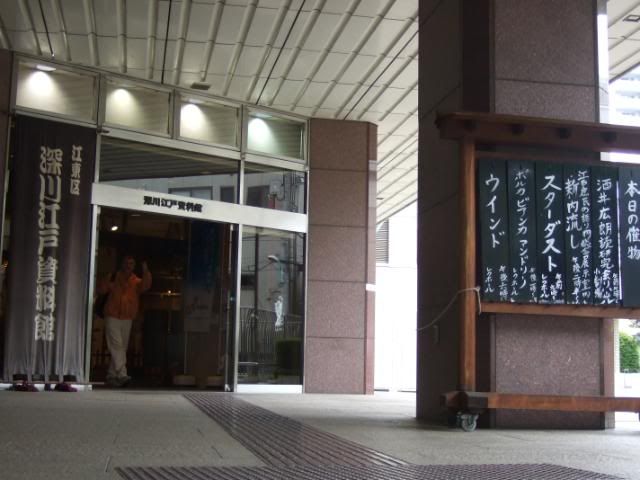 some stuff lined up at the entrance...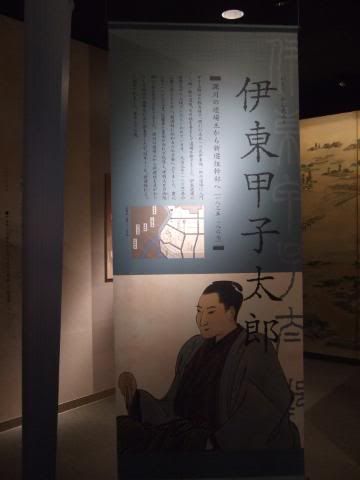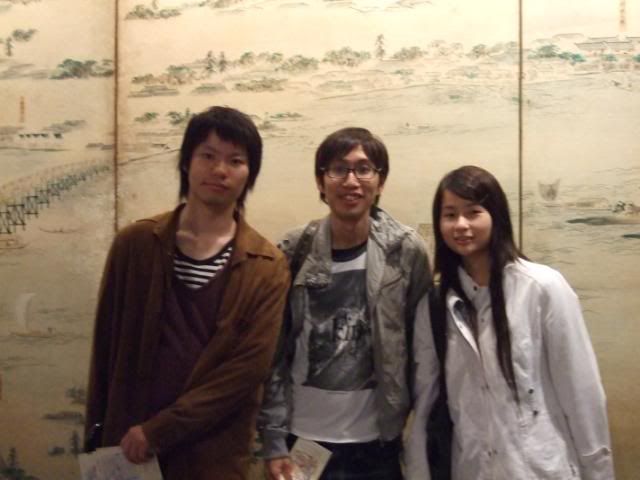 and the main attraction!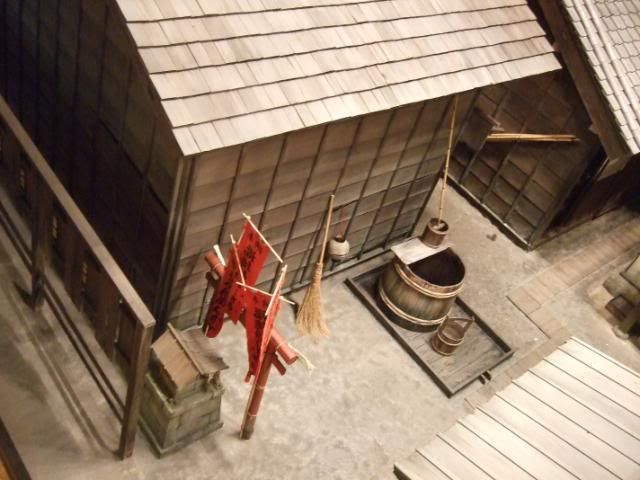 this cat was actually very small then i have no idea what they do to it. the guide explained but i can't remember. anyway this is a robotic cat, it moves and meows.
more edo period houses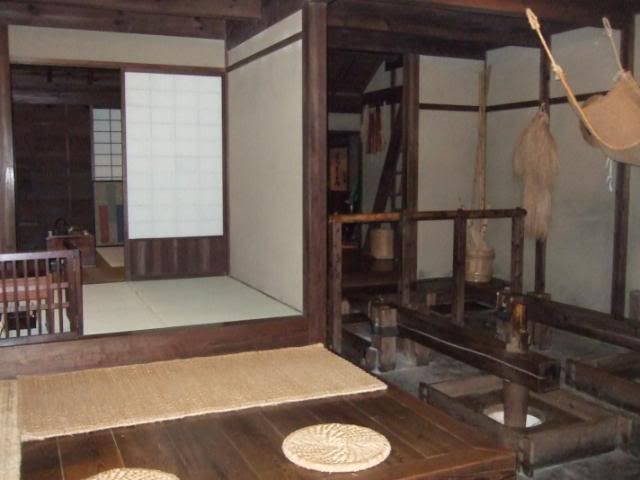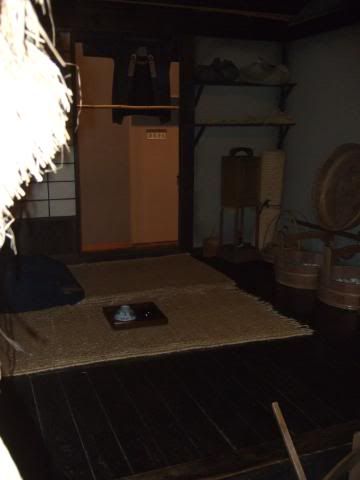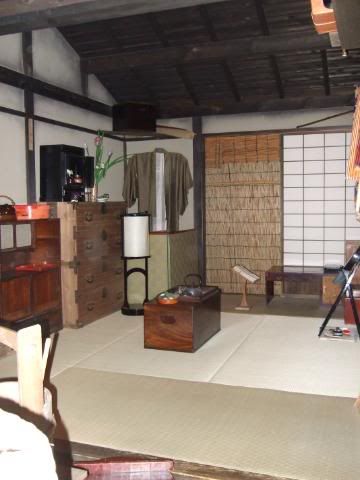 a typical setting of a house
tour guide demonstrating how to hold the super heavy knife.
and it really was damn heavy.
a watch tower i think.
a house with an amulet to ward off juliet ghosts. (seems like romeo and juliet story exists here too). their romeo is called hisamatsu.
and a house supported by the government (see the kanji 'zheng zhu' at the side), with no tatami mats (too poor).
open-top toilets! even for the females. so they can keep a lookout. seems that it's quite common in the past and women are not that particularly embarrassed to be seen like that...
tempura shop?
a boat station
we went in this house where we could touch everything we want.
altar
end of tour. then i roamed around some more for random pictures.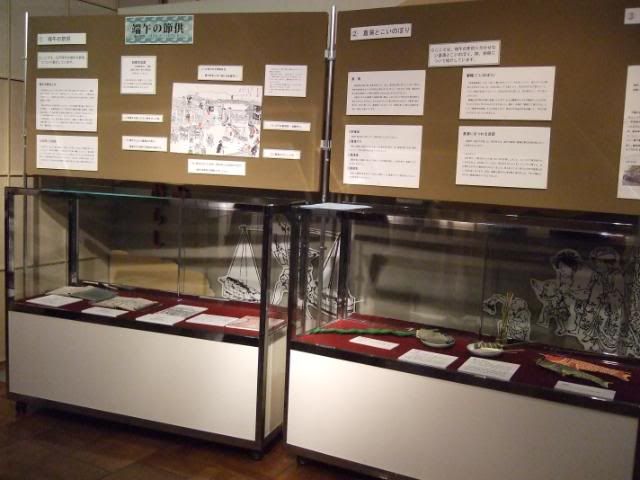 lots of people here waiting for show to start.
ended the tour with a shamisen (can't really remember the name of the instrument) performance. the guy also sang towards the end. don't really know how to appreciate it though...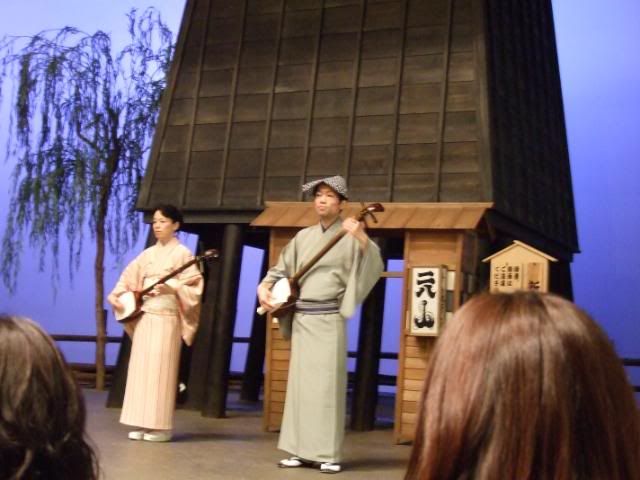 on our way back to the station, we also stopped at a little shrine where basho-an (a famous poet in the edo era) lived at when on march 37, 1689 he set out on his journey.