oh man i think 11th may was the longest day of my life. all of us stayed up till about 430am, then frank me and stefan went to catch the first train back home.
once home, me and stefan had to climb some stupid walls, walk through aurelie's room (since our dorm is locked from 12am-630am) before we can bathe and then sleep for a few hours.
to wake up at about 1130am and assemble at 12pm for a dorm event - bowling at shiki. i slept with my wet hair (not a pleasant experience), and managed to wake up and even have a slice of toast before i left.
here's the bowling lane anyway!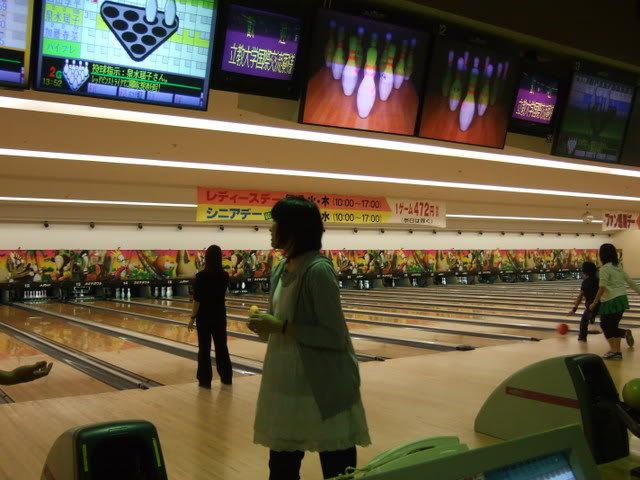 and its tiny cafe.
counters.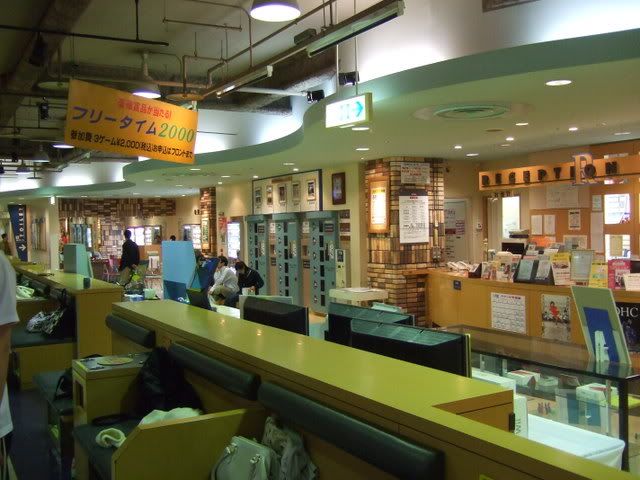 i thought it was pretty cool too the way they registered all our names on screen and welcomed us there.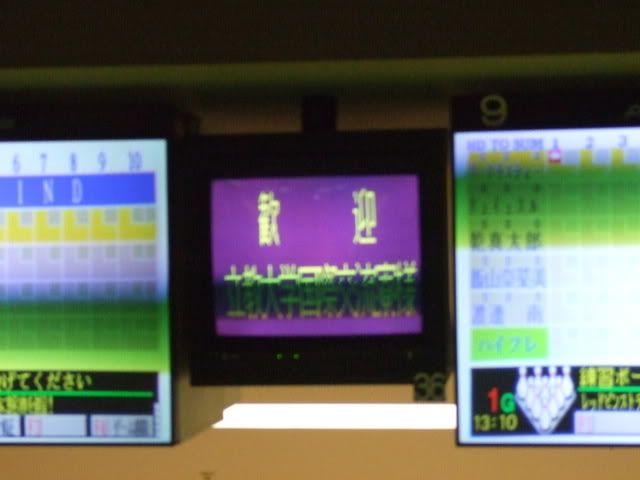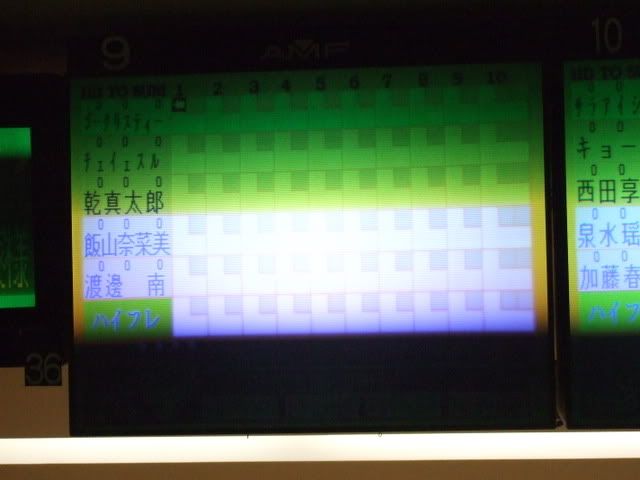 here's my team!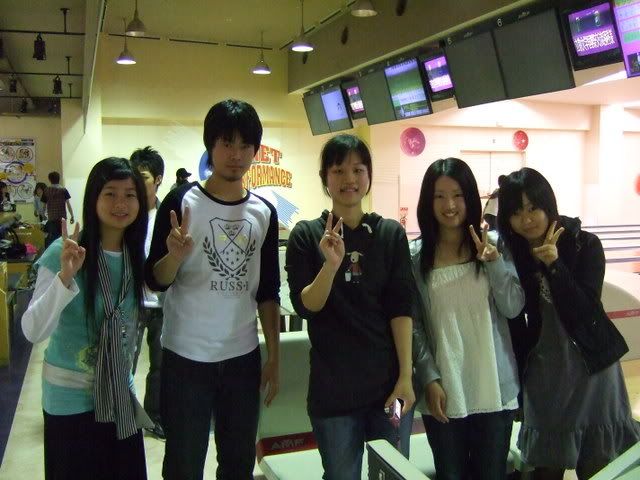 and our final scores.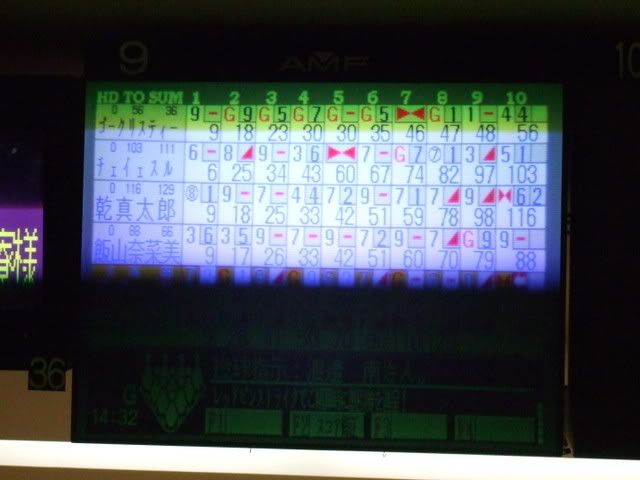 i'm the first person. see how much i suck at bowling. HA HA HA.