our next stop is this station, shitamachi across the river, where much of this area is reclaimed land with a lot of weather problems (floods, fires, etc)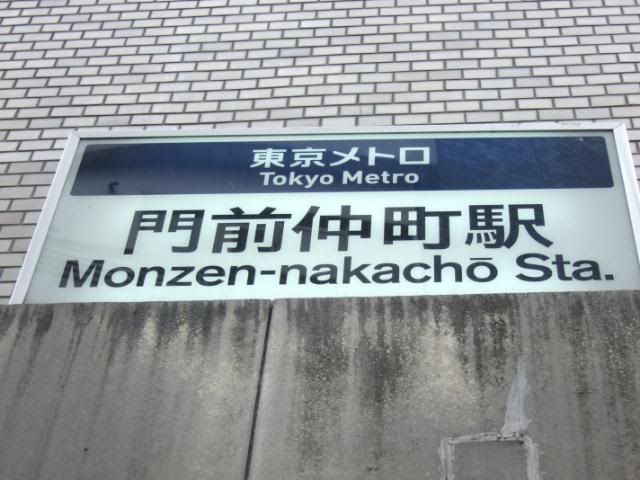 this place seems to be called fudo-do, with markets on 1st, 15th, 28th of every month.
ooh! delicious-looking sweets!
passed by some more temples
went to a temple called reigan-ji (i think), for one of the 6 jizo images.
and then the tomioka hachimangu, established in 1627 and dedicated to sumo wrestlers.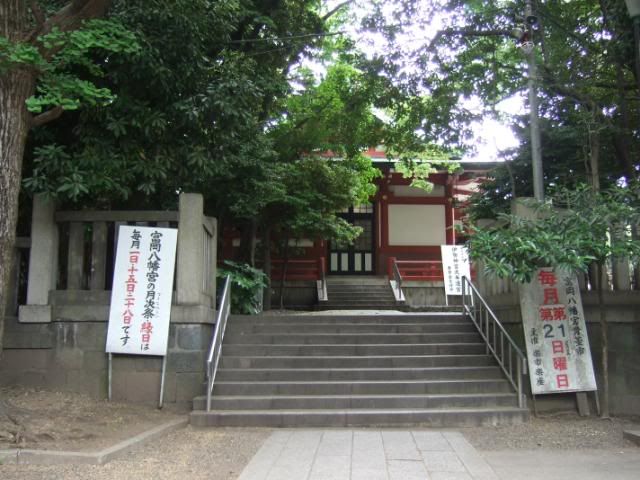 as always, some place to cleanse your hands.
tombs of famous sumo wrestlers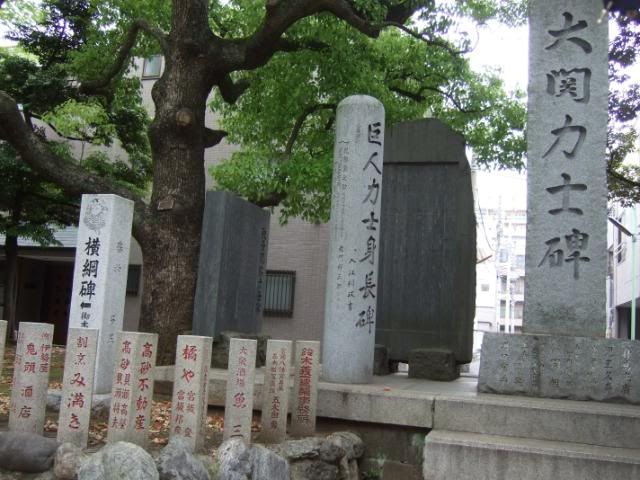 and their huge limbs...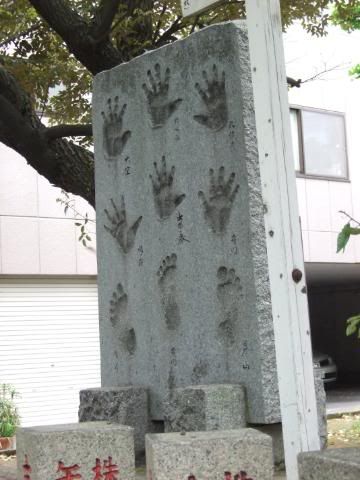 some chariots used for processions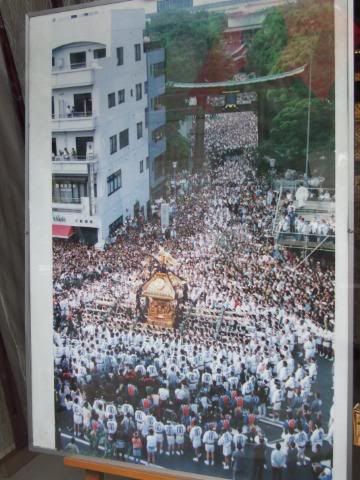 and a statue of a man who walked japan by foot and created the first map.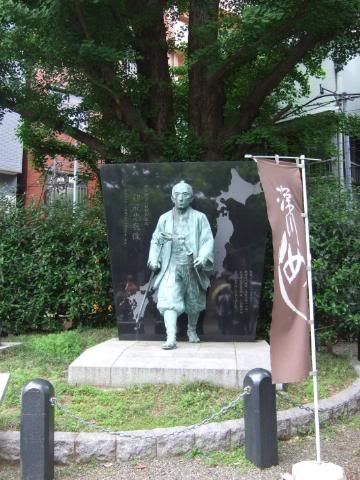 stopped for lunch at a chinese restaurant.
i think this is salt, soy sauce and miso flavoured ramens.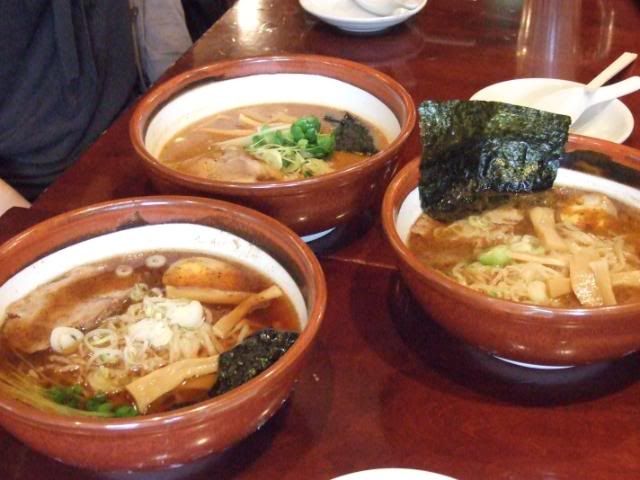 and these are the black, white and red dan-dan noodles.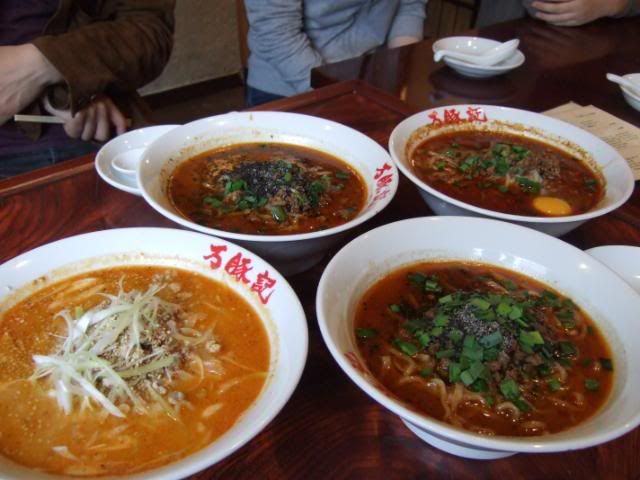 delicious!