ok i feel like i should update before i leave for nikko and become lazy again.
the most recent event was our japan in asia tour where we went to nihonbashi, the heart of shitamachi. and if you want to know what it is, you should learn japanese and try to read this.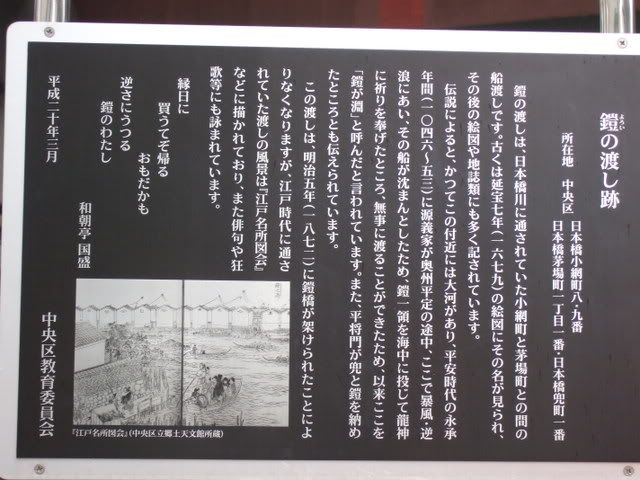 anyway, as the name translates, it literally means japan's bridge. and so that place was a bridge indeed.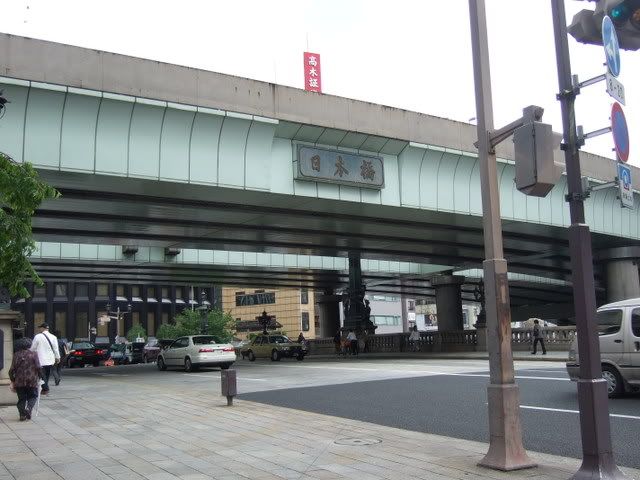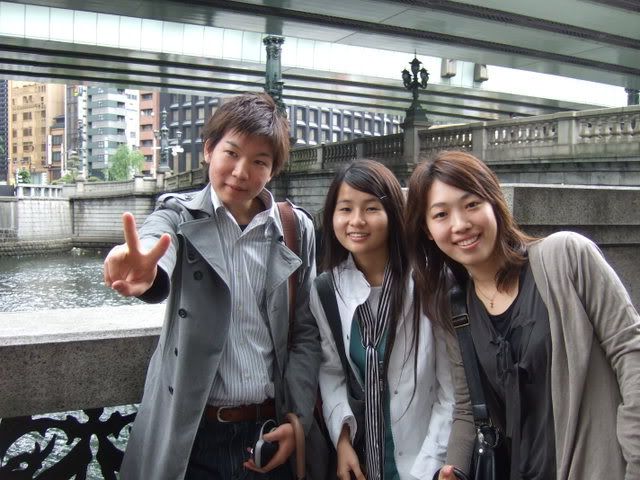 so we took lots of pictures of this victorian-lookalike bridge. and wow! look at the crows on the lamppost.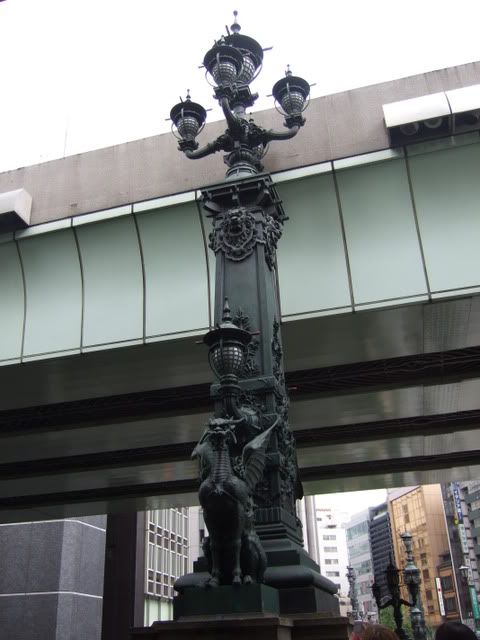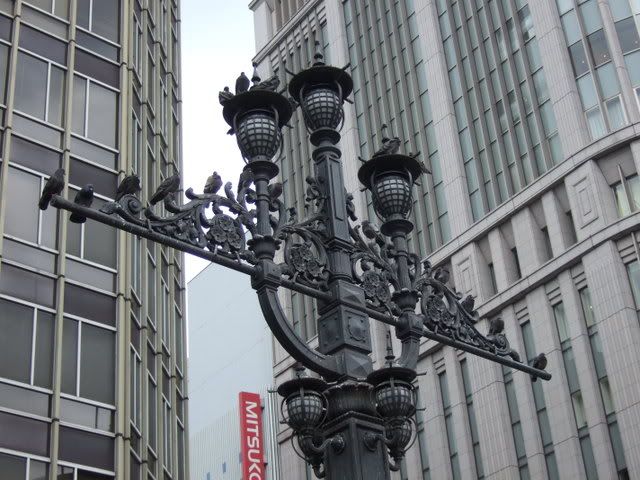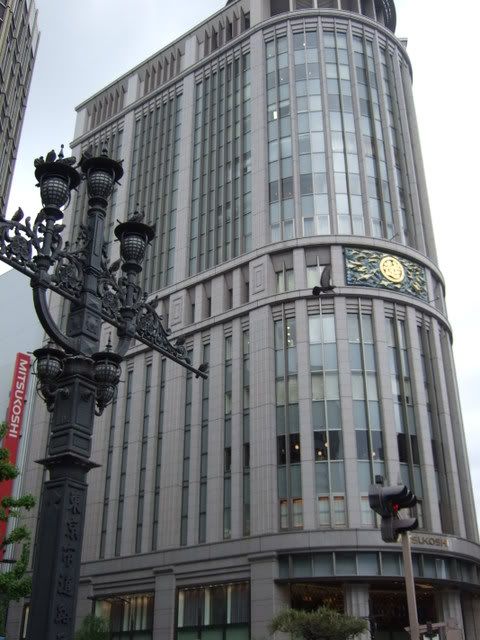 after visiting such a famous bridge, it figures we should go someplace else (did you really think we came all the way here for A BRIDGE?!). we walked to edogawa, where the very first post box is.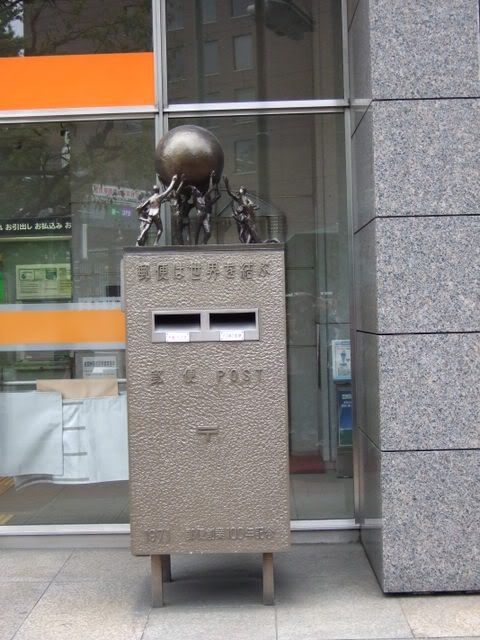 passed by a nice fountain.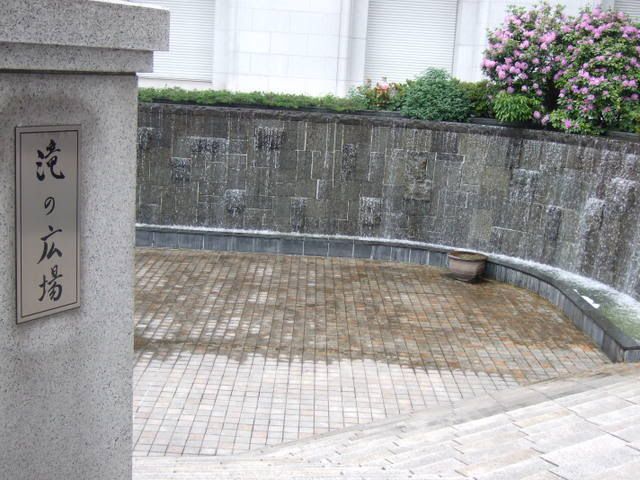 and a kabuto shrine dedicated to a soldier sent in the 11th century to subdue the Ainu barbarians in the eastern and northern parts of japan, who stopped here to pay the dragon god of the river for his success in battle and after succeeding, buried his helmet here. (no, i did not make this up, i copied these from my notes) i think you can probably find his helmet here till now?
and passed by tokyo stock exchange tower, the wall street of japan it's a saturday, so there's no signs of life around this commerce area. (except for a passing crow)