the next day (sunday) we went to mitake.
there's a little bentou shop inside the station. this is one really interesting aspect of japan's mrt stations. eventhough it's filled with food, the trains and stations are all still so super duper clean, even without any dustbins in sight!
and finally reaching mitake station...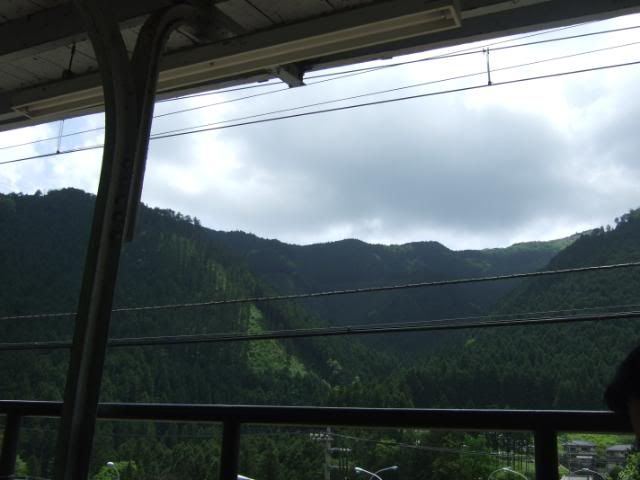 and here's the map of mitake.
the pretty nature on the way to mount mitake...'s cable station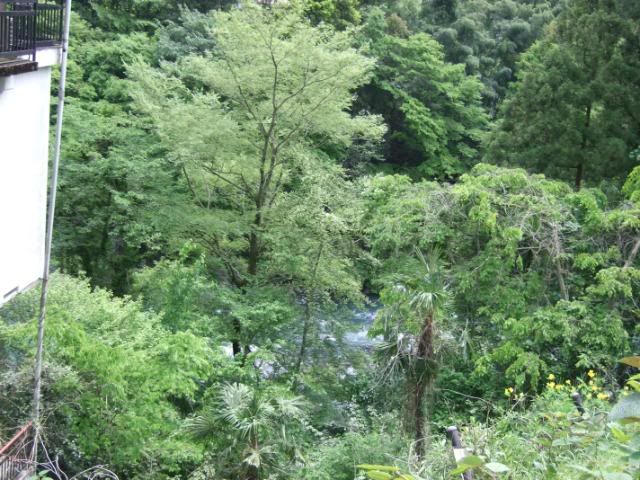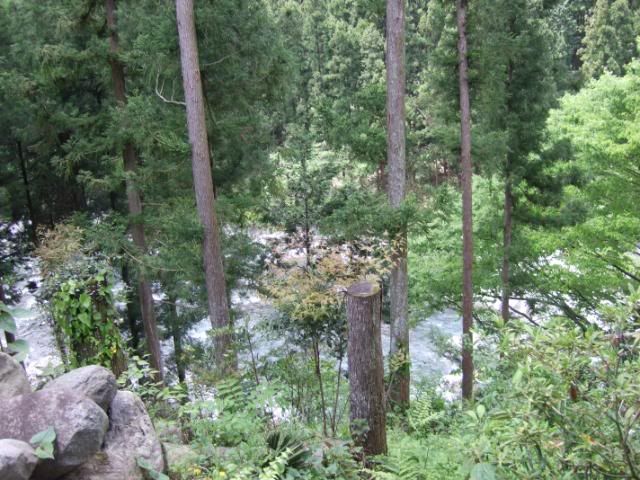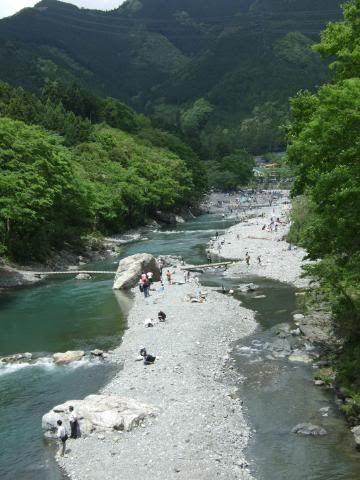 the bridge is like the appetizer for the day ahead...
can't imagine there's still houses here...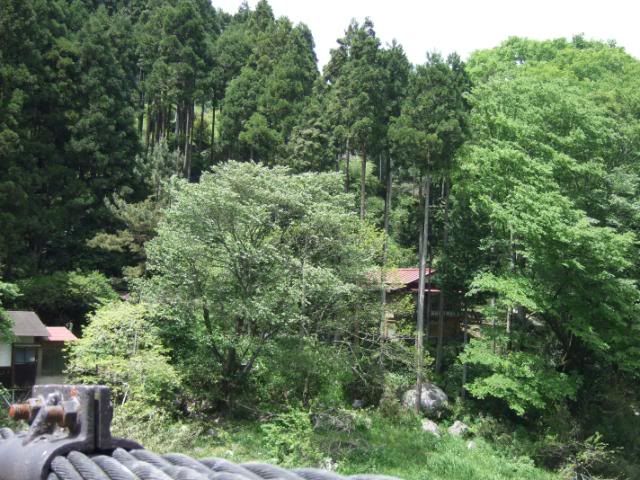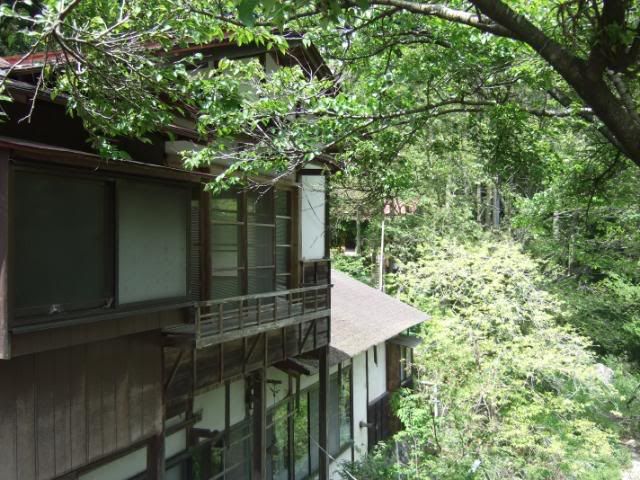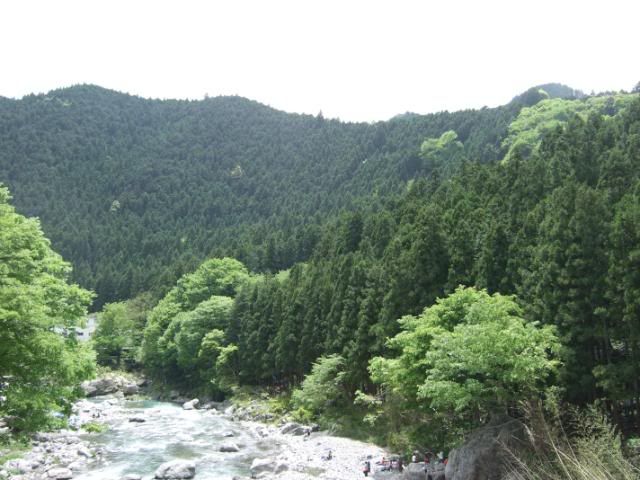 after about 20minutes of walking UPhill... we couldn't take it anymore and took the cable car up instead for 570yen per trip. if we were to climb the mountain, it's about 3.3km and would take around 1-2hours, which clarence, carol and some others did eventually!! but since my stamina is chui, i'm taking the easy way out.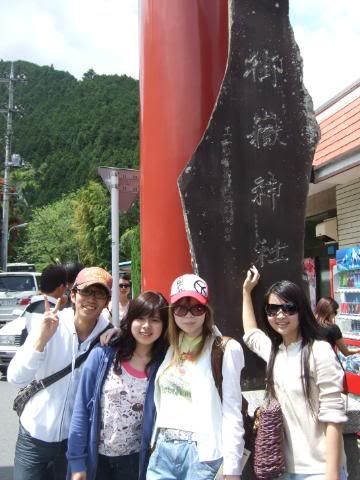 and new food! some squid/fish thgy and dango for 500yen a piece...
and riding the cable car!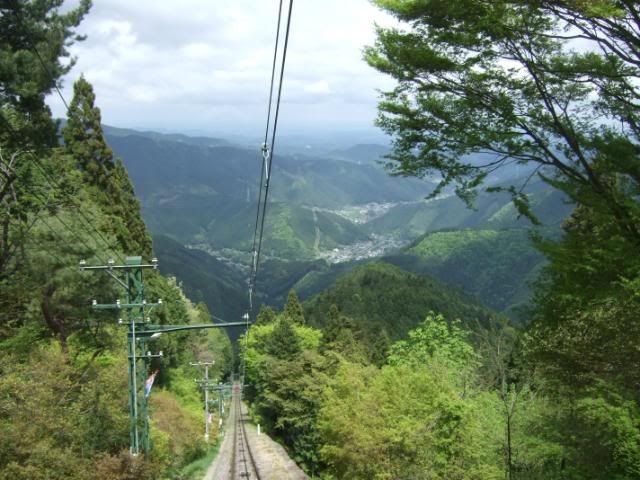 finally reaching the top and eating soon afterwards. the dangos (exact same thing) selling for 300yen. hmm does the price decrease as you go further up? (we later saw it selling at 100yen, but different type of dangos)
the view from the top
and then traipsing through further towards even higher grounds...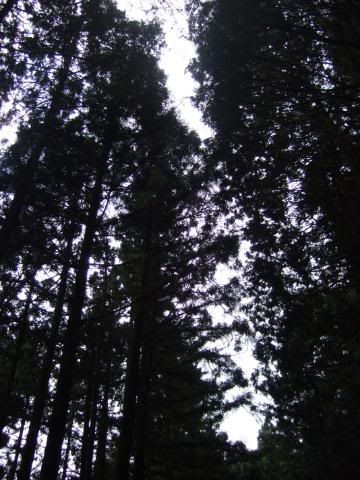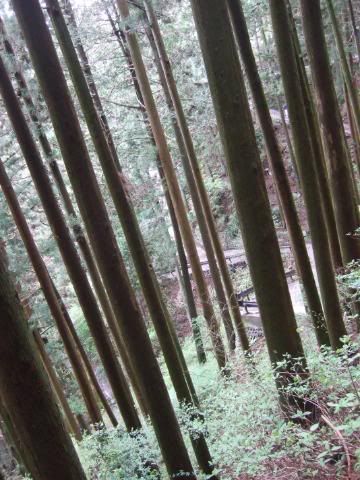 funny signs indicating the appearance of certain creatures with nightfall.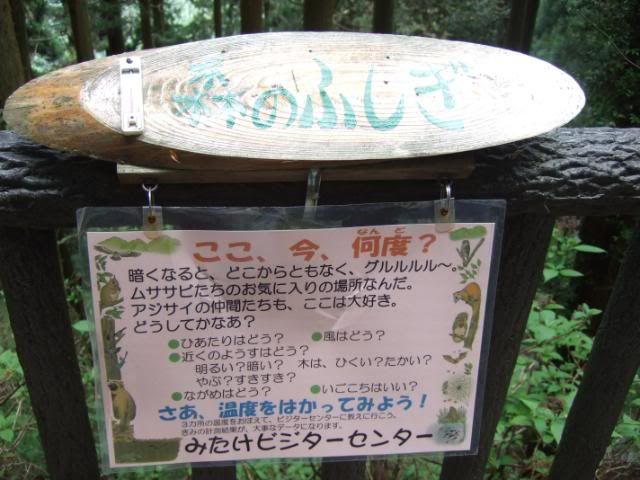 we stopped by the visitor centre for a while and some nice jiji offered to help me and stella take pictures.
passed by an ancient looking house...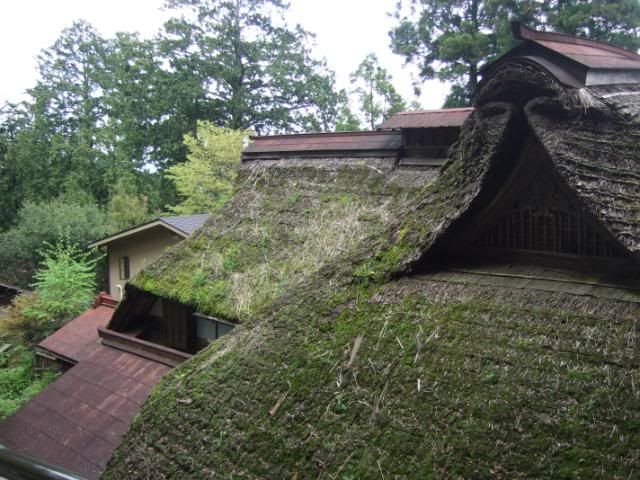 and reaching a shopping street again! yays.
and this tempura at the top looks HUGE.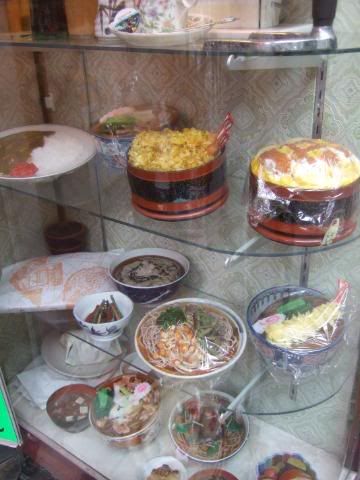 and a restaurant with kotatsu! looks so cozy!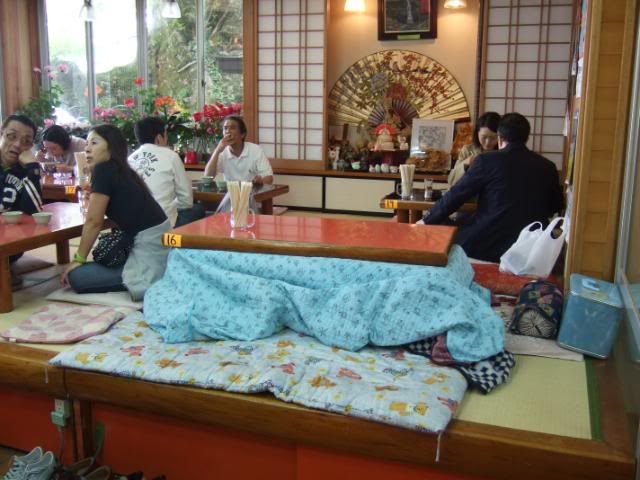 and what do you know, at the end of every shopping street is a shrine. and we didn't really climb up to the mitake shrine, just looked from below (cos we're too lazy to climb some more)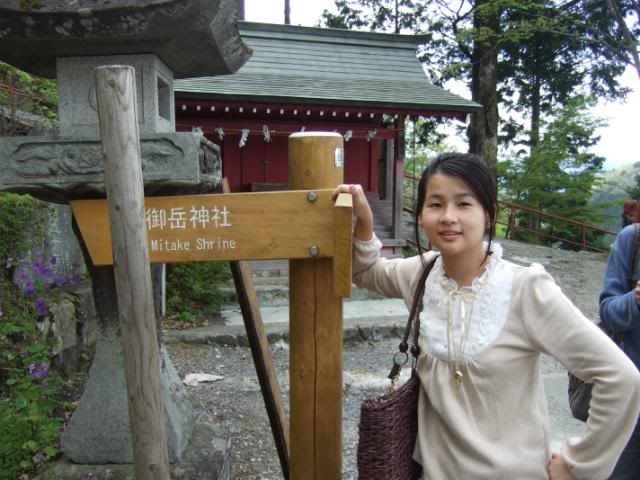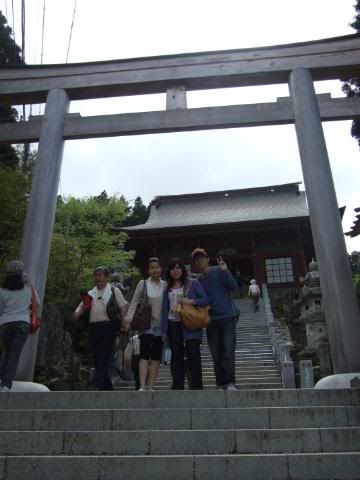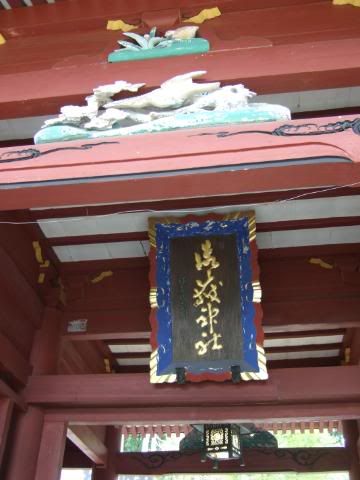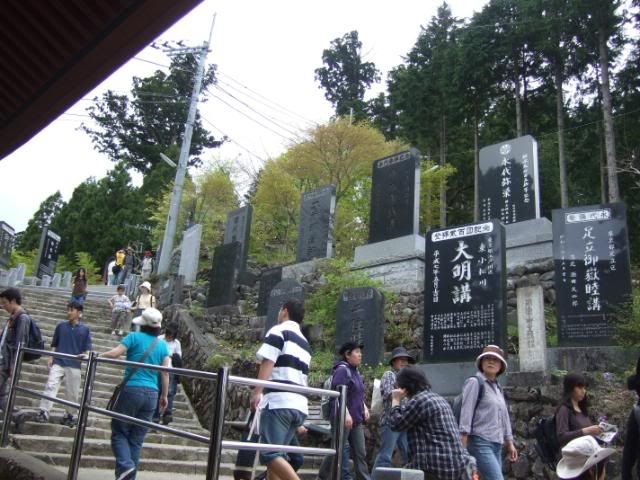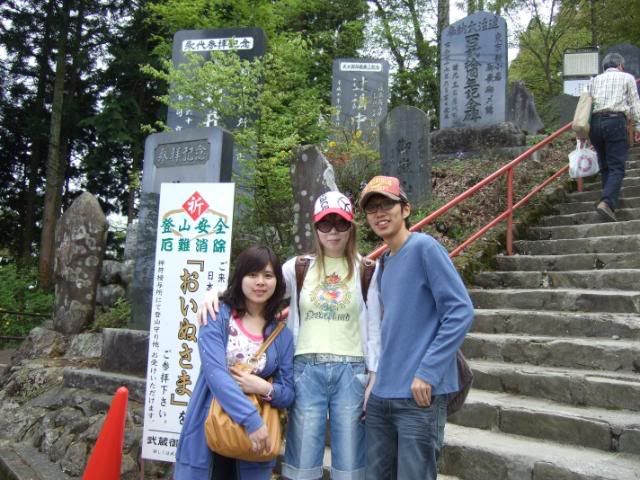 and here starts our loong and terrible journey to the miraculously wonderful waterfall.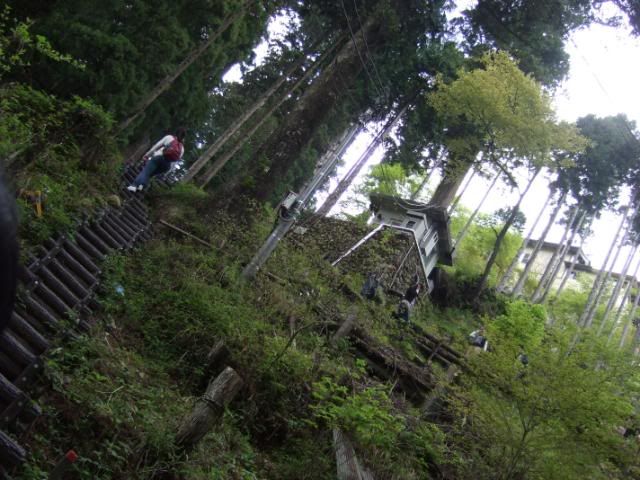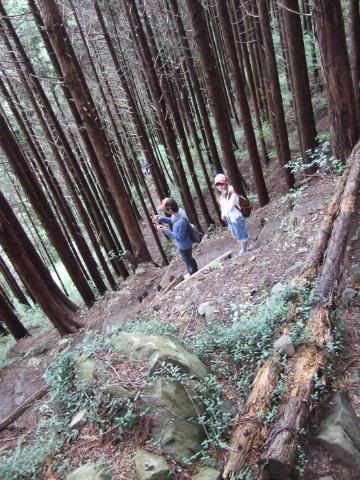 the stairs (as you can or cannot see) are all natural plateaus... we just kept going down and down and along the way, there was genki-looking obaachans and ojiisans climbing upwards as well, and telling us to ganbatte! oh my god! what have we gotten ourselves into!! me and stella wanted to give up, then we saw this little girl just behind us... and she seems like she's on her own! so we thought... what the hel, can't lose to a little one. and since there was already the sound of water... we should just continue...
and when we finally reached the waterfall...
OH. you mean that is it.
yes that is it. well, at least we didn't climb the other waterfall... some indians told us that it's just about the same as this one anyway... and you have to climb a hell lot to get there too. bleaurghhsssss. after a bit of rest and food from mobile bread shop daryl, time to move on... upwards.
passing by the rock garden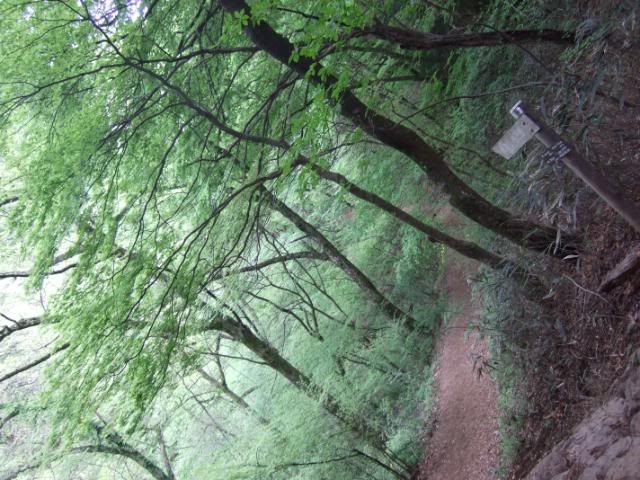 and stopping to rest near a hill of rocks
we went via another path upwards so it wasn't as bad (but still bad since it was upwards). and eventually we managed to reach it!!! was around 3pm at that time already.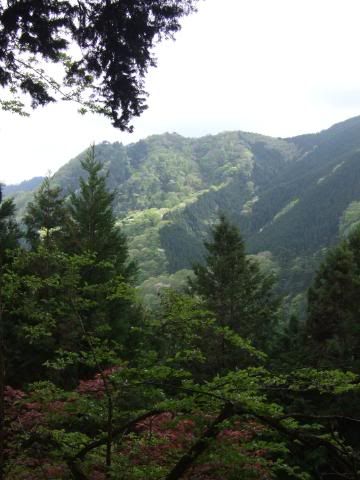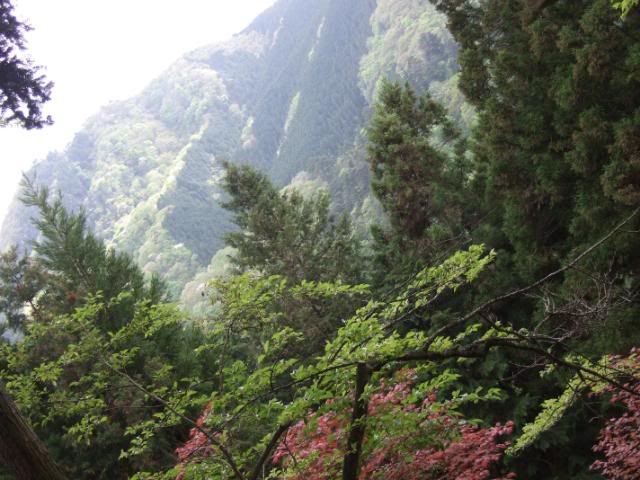 since the last train was at 512pm, it was time to descend the mountain. the path towards the cable car station took about 20mins after we have reached the mitake shrine again, so we had to take the cable down.
view of tokyo city from there!
and well, the cable car down is the same as the one going up so no point adding the same pictures. we did manage to get a seat to rest on the way down. heh.
and when we're down there, it was about 430pm. me, stella, mk and daryl decided to go by the water way back to the station.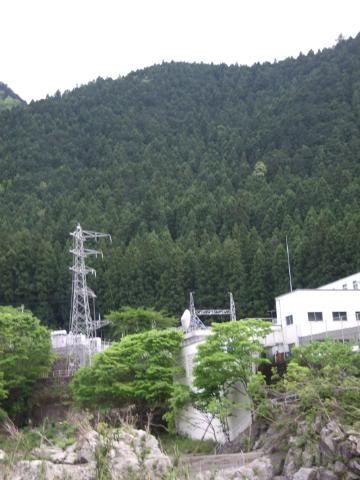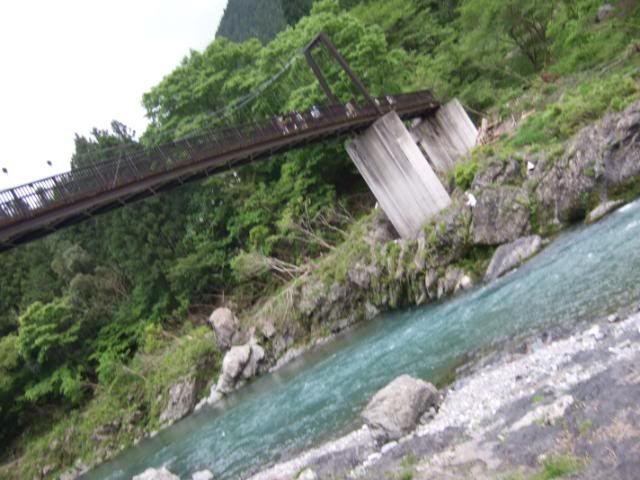 their waters are all so crystal clear!
and there's lots of people picnicking and fishing there too. and canoeing.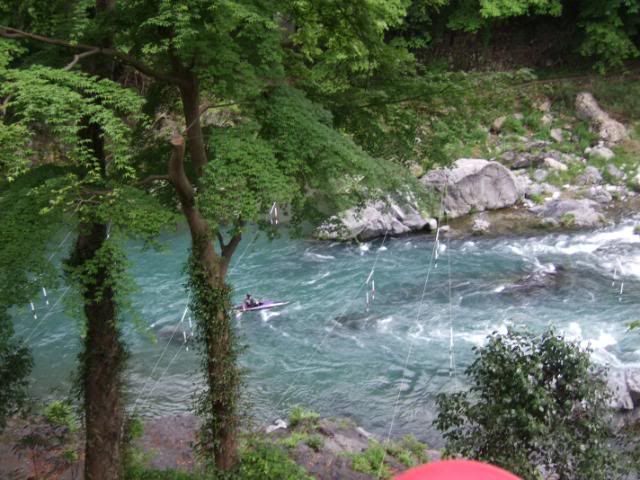 finally reaching the station at 5pm!!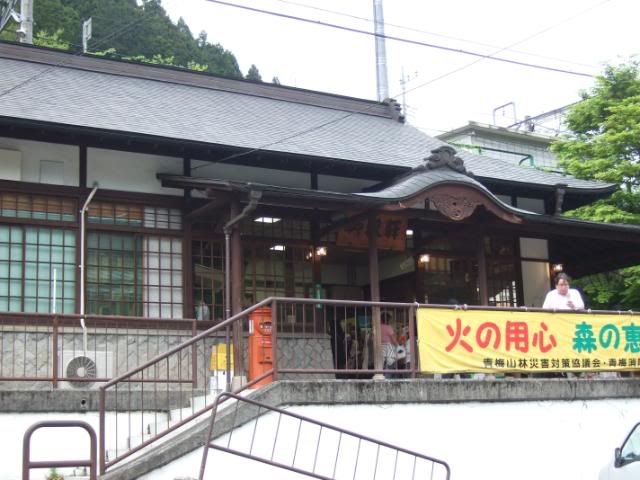 YAAAAAAAAAAAAAAAAAAAy. i will never come here again.