never had the chance to post this but yes! the spear is done (DUH)
and when we last tried it was bendable!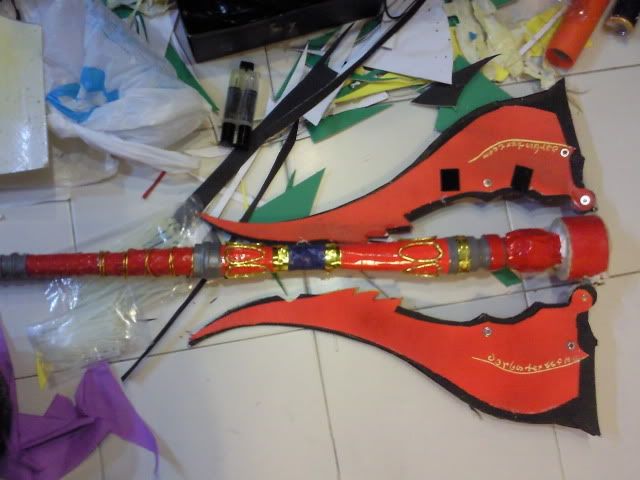 but now it's not -.- cos it was too unsteady and wobbly. but remember what you promised huh... mr mm x bahamut..>!!!
and a trial of bahamut at home
and some of our lol rehearsal videos. bwhahahahawh
i can't rotate them so oh well!!
mm rehearses without costume