redid armband for the black spots. not very obvious from the picture though. i used 5 strands this time (last time was 4).. haha. falling asleep watching full metal alchemist episode 56. wow.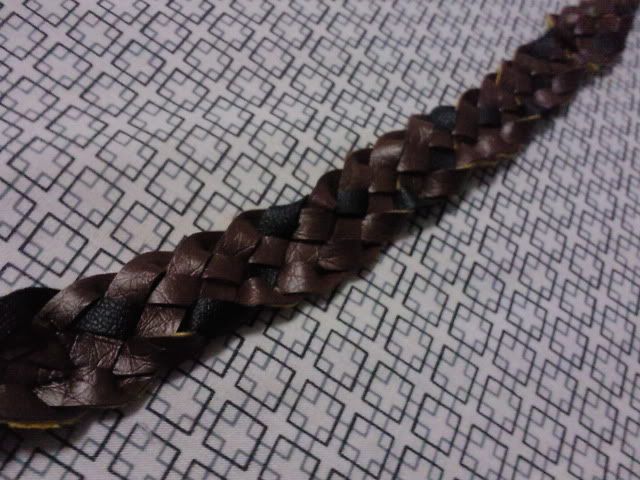 some updates on the spear i'm recreating. realised that her spear is a 3 part nunchaku thingy with a hollow for the blade: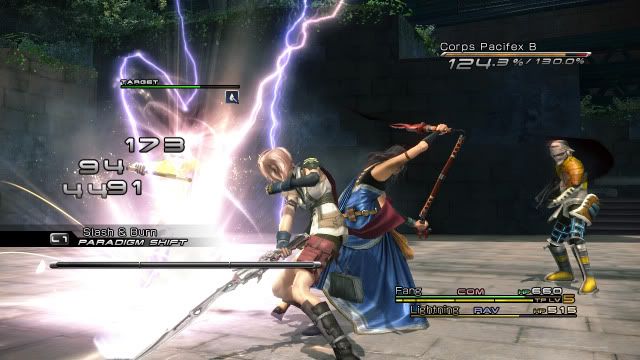 wondered if i should create a new design from her collections, but decided to stick to the original since it's more recognizable.
well at least it's gonna be easier to keep if i redo it!
found someone who did it pretty well...
so here's my progress - first the blades which are now single-sided and cut from corrugated board. much lighter now!
then the pipe with 3 parts. it was a pain to slice the hollow... (see rightmost stick)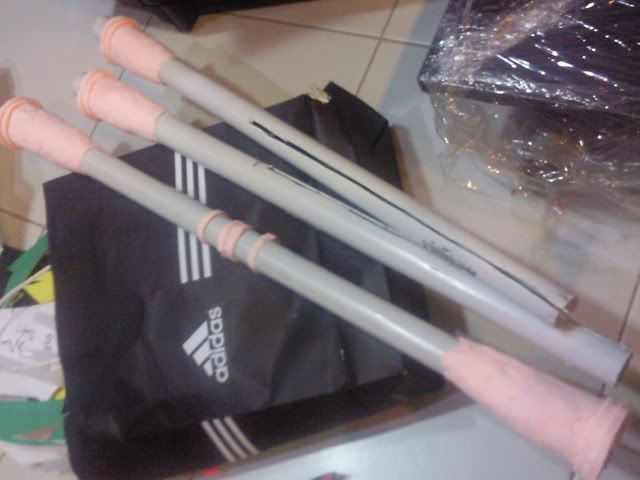 and i decided to clay all the markings and patterns since white glue can stick them pretty well! i think my clay manipulation just upped a level...
and her tattoos. found from cosplay.com thread on yun fang cosplay this pattern someone did. looks nicer than the one i rendered.
this is the one i did, well? which one is better???
and now i can finally write grand pulse alphabets correctly...