made the trousers and the front top, but nothing special about these really.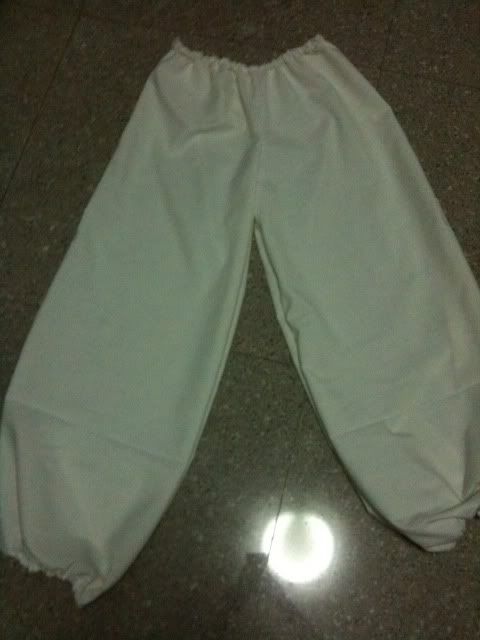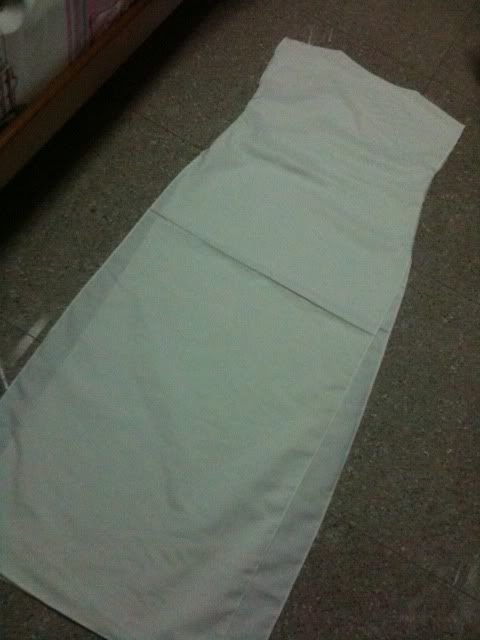 i'm more interested in the butterflies painting instead heehee. first, pencil sketches... i made a mistake by trying to rub off the wrong drawings and i rubbed off cloth fibres instead. zzz.
blue outlines first.
then the patterns...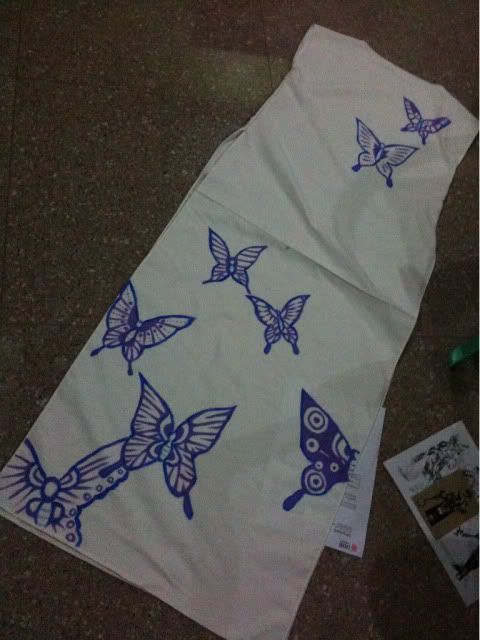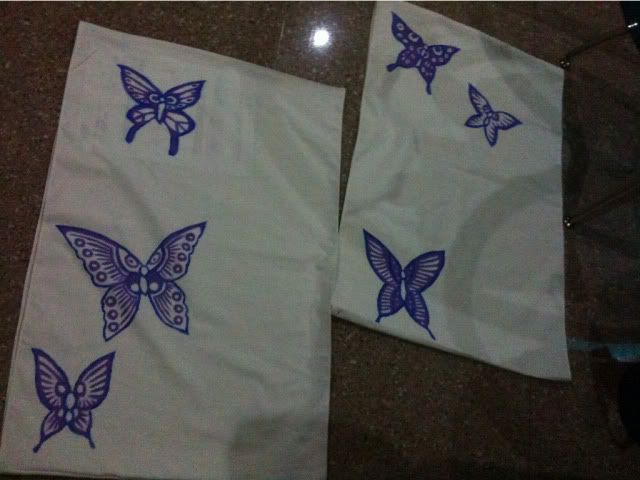 i'm not done yet though. zzz paint a little each day and eventually it should be done... i hope x_x all the butterflies are different, and i'm kinda glad because it makes painting more fun. i'd hate to duplicate like 15 of the same butterflies...
also, you can't really see some of the butterflies in full from the only picture i have, so i have to imagine them - that's pretty nice, except i'm just afraid when the real one comes out it won't look the same =.=