i was more interested in working on byakko. finally finished painting all the butterflies!! i added some blue undershades, golder feelers and glittery outlines and shadows. looks not bad, i think.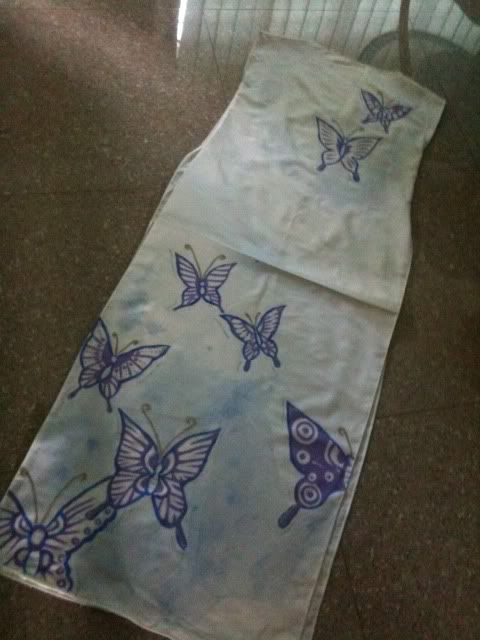 don't really know if i should paint the back since there's no picture of it... and i'm lazy. hurhur. nobody's gonna photograph the back ah...
also added and modified the collar portion.