Hong Kong Trip Day 2
Ate polo-yau for breakfast before we head off!!!
got a nice cozy corner for ourselves, heh
We then took a bus to ocean park and walked till our legs cramp climbing up and down the hill the whole day TT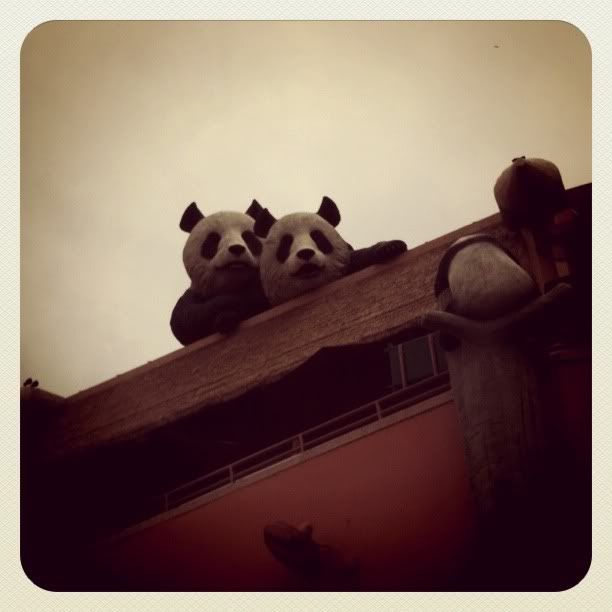 have to take a cable car over from the main entrance (or you can walk 2 days lol)
we bought lots of photo souvenirs too. damn. so easy to bluff tourists...
first stop was some super big swing that goes 360degrees
then sat on a slow moving tower that goes to the top and comes down slowly. not much view actually...
then we went to look at some sleeping seals hahaha
The place is not that small but there's only a few worthy rides - the 2 roller coasters and the drop. We spent more of our time walking actually.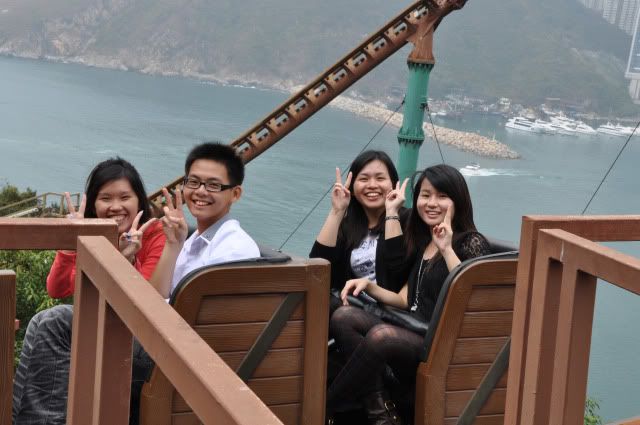 tada!
and their escalators are so bloody long you can snap lots of photos and pose for very long
Saw the dolphin show, which is quite touching for me because you can really feel the bond between the trainer and dolphin. The dolphins respond well and almost look like they adore the trainer, showering them with hugs and kisses and pushing them to swim through the waters and swimming in harmony with them. A real eye opener for me. And the seals were just too cute - they even do acrobatics like standing on 1 fin O.o wish I'd manage to capture the moment!!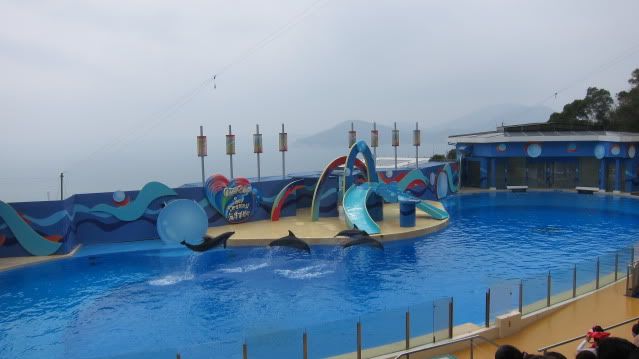 bond between the trainers and the dolphins... <3
and they jump in synch!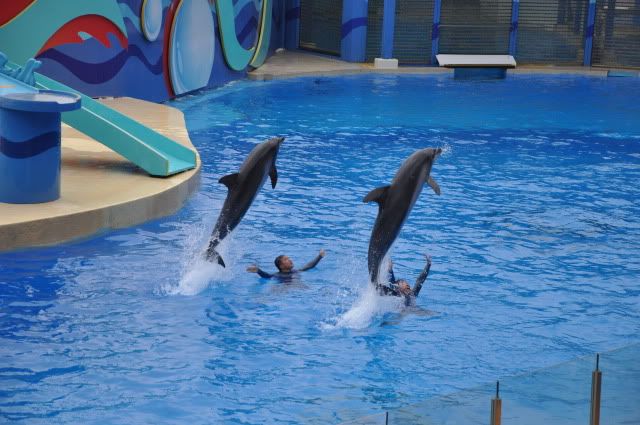 also took this drop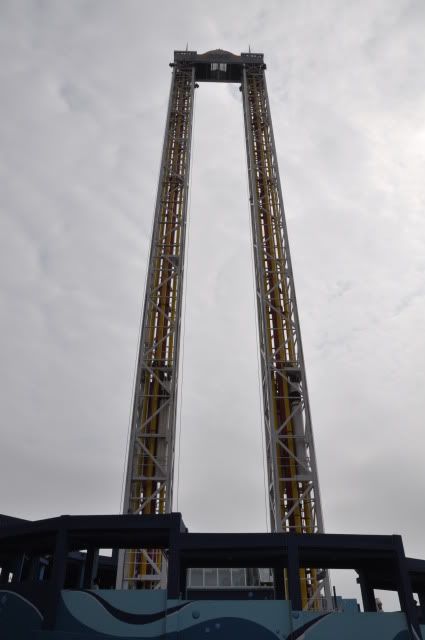 but it's pretty normal. in the queue though this son was trying to persuade his mom not to take the drop and the mom finally gave in when it was almost their turn. amusing. mom looks 50-60+, son late 20s-30. haha.
Went to look at jelly fish too and got quite a lot of nice captures
my iphone is so powerful. wow.
some changing colors jellyfish. probably cos of the lighting though... this is taken by digicam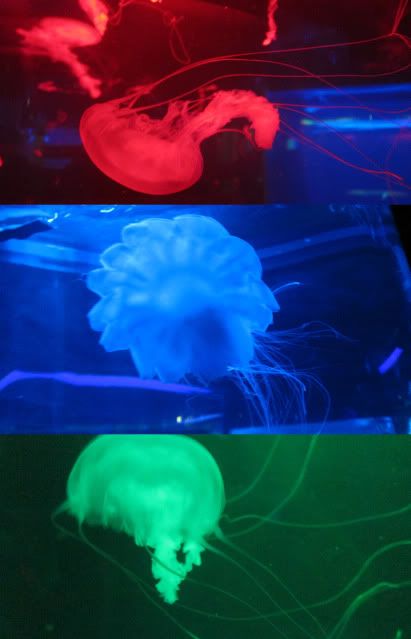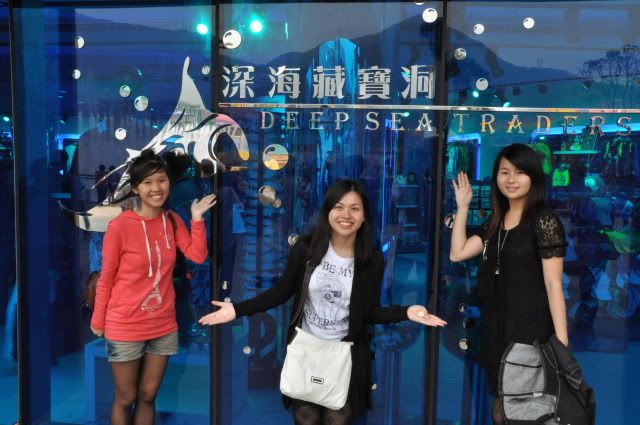 more strange thread-like jellyfishes
i like this hat!
After that we headed to the main entrance via a shuttle bus (the cable queues around 4-5pm is just crazy long..) and we finally got to the aquarium my sister has been pining for. Saw 2 very unique and pretty seahorses, so it was well worth it!
my bro's gf took so many nice pictures with her digicam so i'm gonna spam it all here 8D
i really like this seahorse!!!! looks like leaves...
and this one is so colorful. can't believe they are seahorses.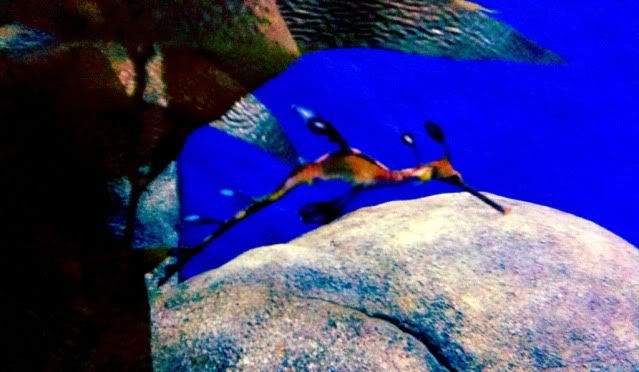 biggie stingray
yes we're looking at it from the bottom!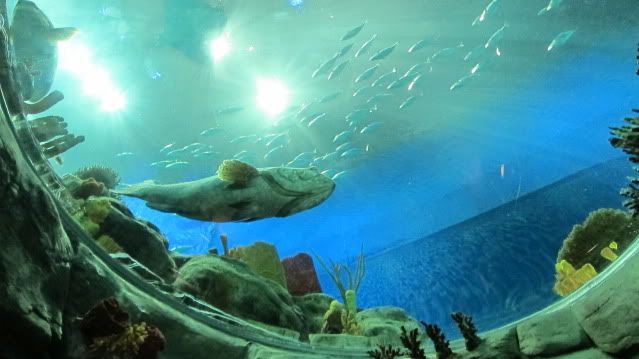 these are those fat legs juicy spider kanis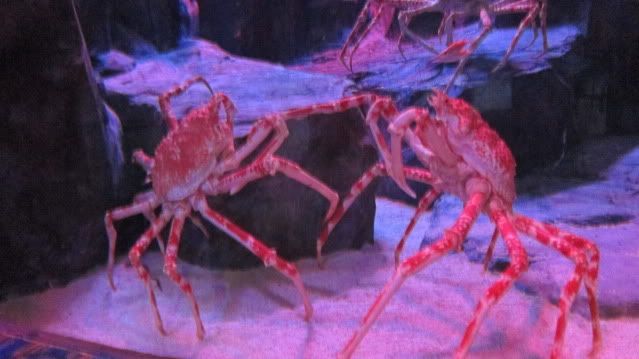 it's a shark!
Our last stop is at the panda place. The sleeping panda just looks like Tare panda...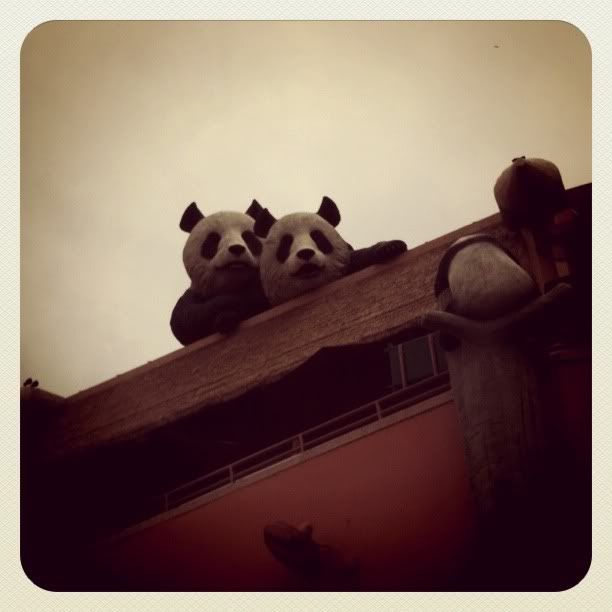 and souvenir pandas!
I kind of feel sorry for the fishes and the panda actually because people kept taking photos of them WITH FLASH even though they were told not to and it's probably basic common sense and courtesy to do so. Oh well.
Took a couple more shots at the entrance before we left
and failed jump shots...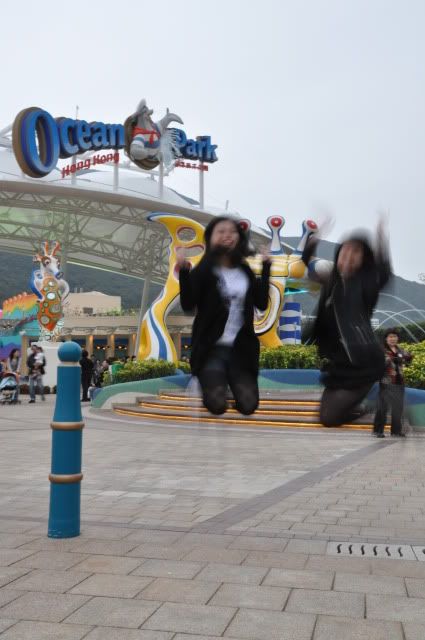 Headed to Causeway Bay and walked around for a bit.
Saw this! happy woman!
we were pretty hungry so we grabbed some streetside food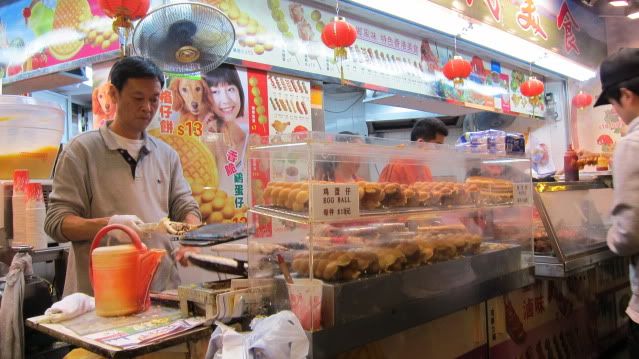 We met up with Karen, my sis's HK friend at Causeway Bay around 730pm and finally got to sit down and have a good meal after a whole day of walking...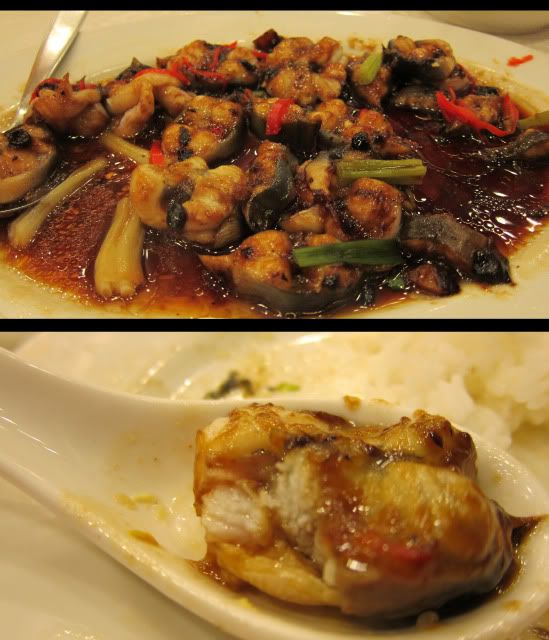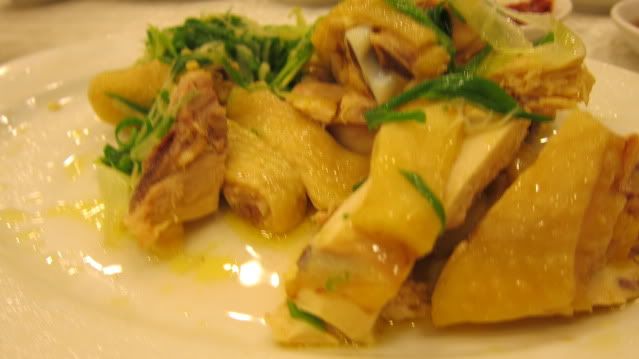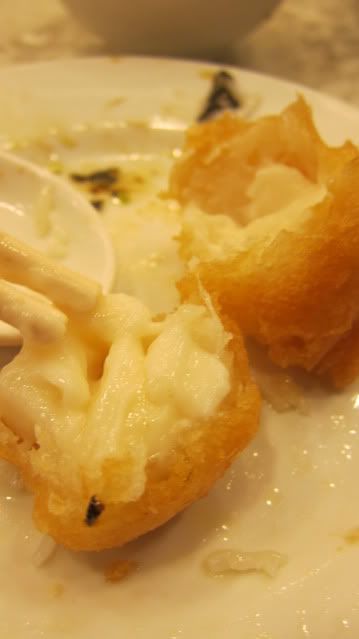 tried to order as little as possible cos we were full after the snacks but the set meant for 4 person could feed 8...
We then headed home and actually slept early to prepare for another day of walking ahead!!