i'm finally updating! and i'm updating with a full set! ahhaah because i completed my costume (",) for this sat's D&D
so here's the darling in question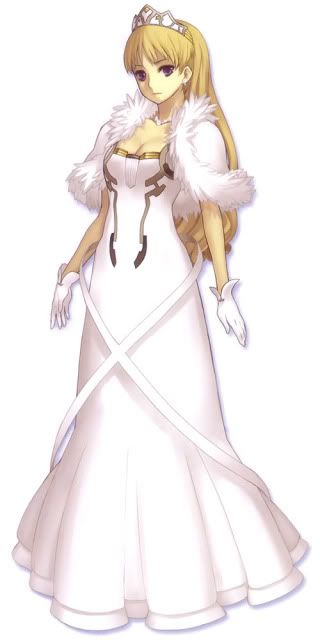 i first started with the crown with a oam base and wrapped with satin, decorated with diamante and laces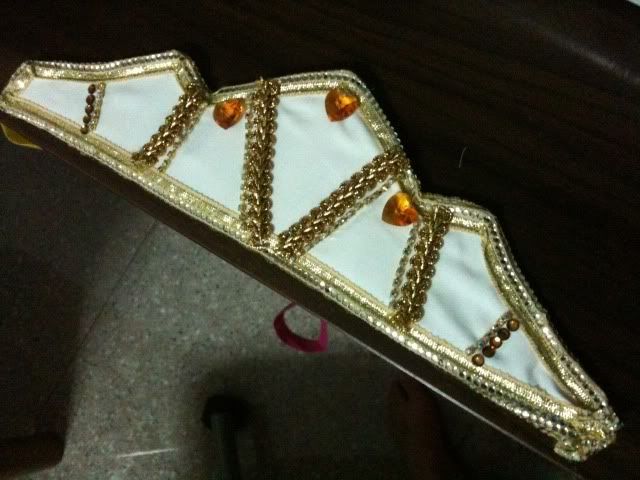 then i created a satin belt like thingy, wrapped with lace and inserted metal wiring. placed gold ribbons on it as patterns, then stuck it with uhu to the crown
the 'floating belt is actually made in the same way
next i worked on the cloak. pretty simple!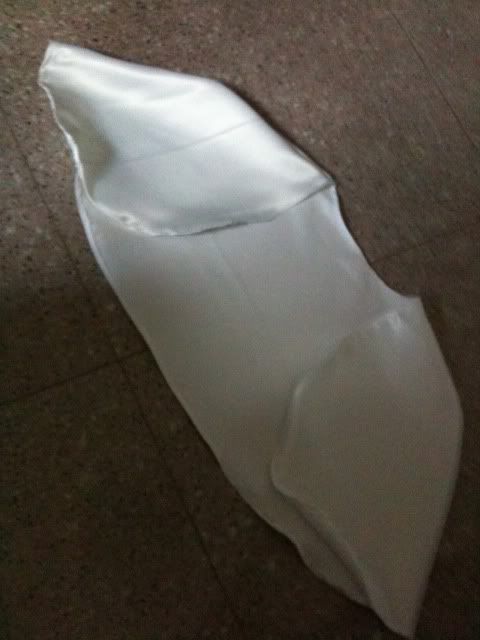 with lining inside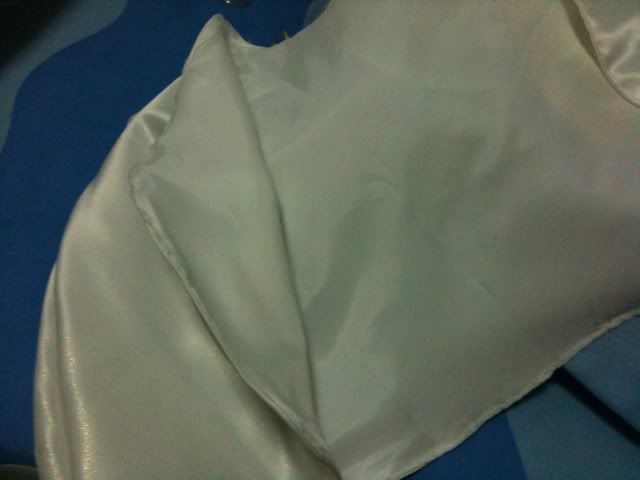 and with feathers stuck to it!
next is the gloves. i spent a lot of time on this because i actually cut out a much smaller size and had to sew extra cloth to it so that it is more wearable. it's actually still pretty tight, and the finishing really sucks because it's full of holes and loose threads but i am really too lazy to finish it nicely... it took a much longer time than if i were to make a new one from scratch actually. but guess i was just too stubborn to start anew T___T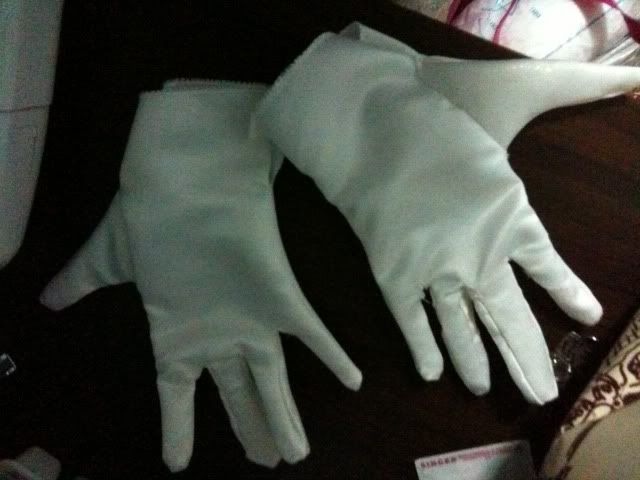 finished it off with little diamante decors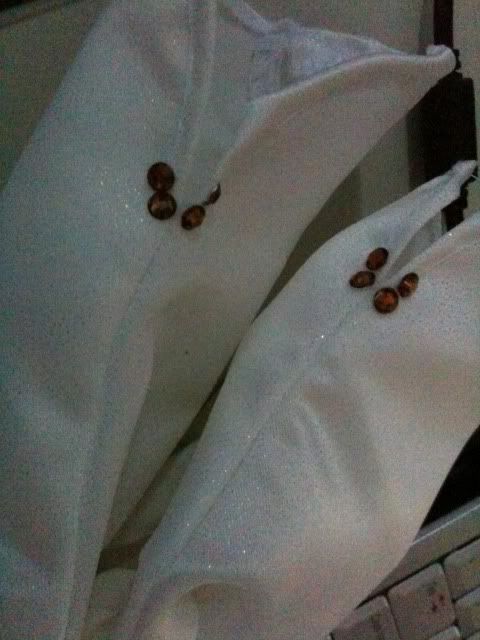 last is the gown. i first made a base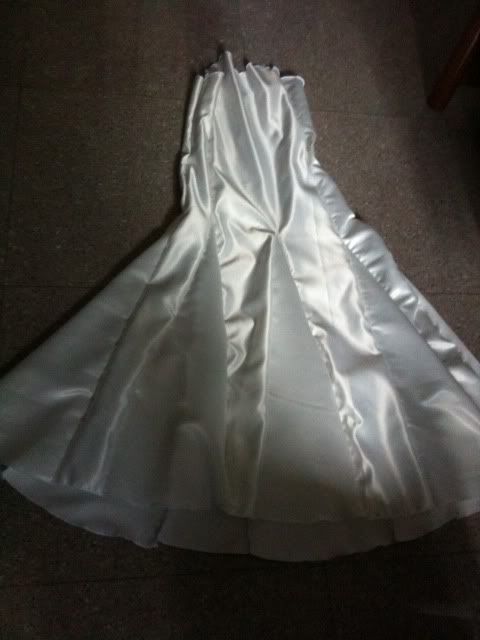 then lined the bustline with gold bias tape
i put in inner lining too! it wasn't that hard actually. and it made the dress less transparent and much more comfortable to wear. i wonder why this duchess satin is so translucent though. grrrr.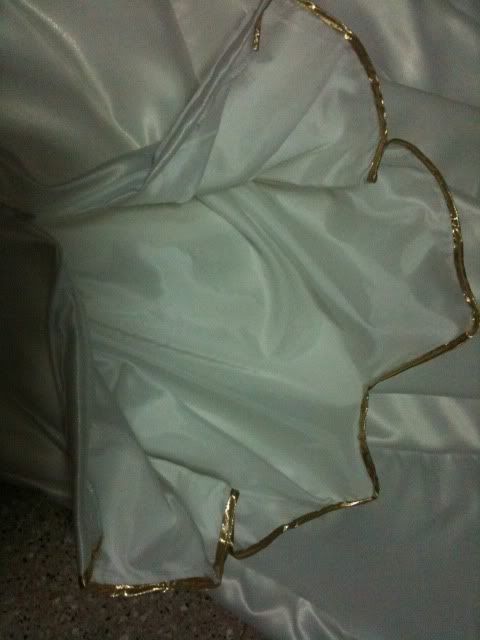 added a chiffon edge with applique lace on top to cover the ugly sewing marks...
then i worked on the metal-looking plates - done by sticking PVC on foam and spraying over. may not be a good method because clothes tend to be creased easily when wearing and it will cause a permanent visible bend in the plates...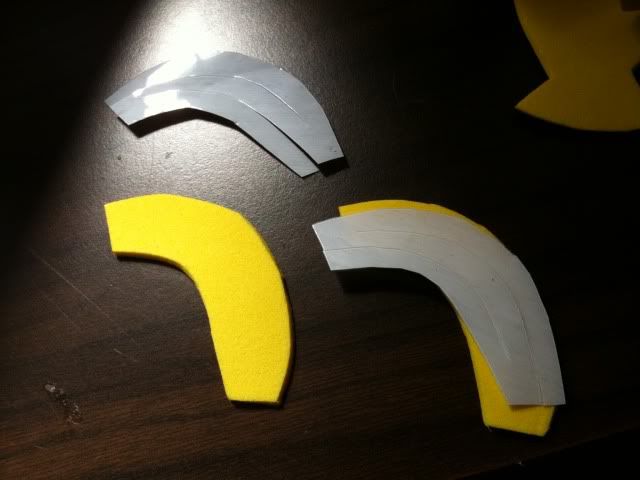 didn't take a picture of the rest of the plates but they are made in the same way anyway. so here's the finished up bustier area with the plates stuck on: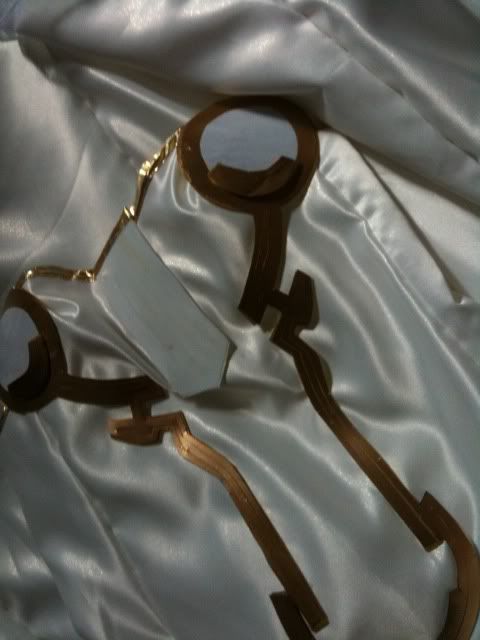 i was trying to figure out a way to stick the plates on without gluing it to the dress permanently, but i failed. it will just cause too many ugly marks (velcro, buttons etc) so now it's permanently glued and i won't be able to reuse the base. gawwwww.... T___T