i worked a bit on mellow's skirt over the weekends also because it's quite easy to do so. i think i'm using all the same methods for her sleeves, skirt etc. everything on her is so 'flowy', the harder part is finding the materials to match and getting the 'fishy' feel.
i got some refractive surface cloth for the base
and some sequinned overlay
when it's combined it sort of case a barely visible sparkle underneath (that i'm gonna lie to myself by saying it looks like scales)
also added a shiny chiffon over the sleeves. the base pattern is so not visible now, so i guess i sort of used the wrong base - could have used a normal looking satin instead of my watery pattern one... bwahhhh...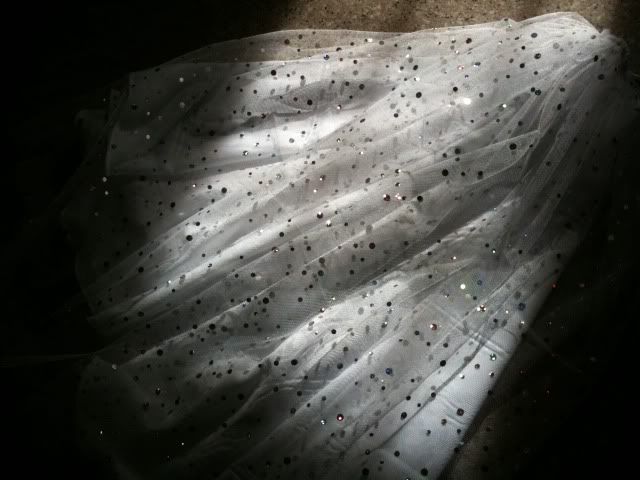 used foam to make her fin ears