Hong Kong Trip Day 4
The last day was spent entirely on shopping! We had a good breakfast at Jordan, some famous Australian milk toast set and steamed egg pudding, and I spotted 2 fabric shops there just near the exit of the station (but didn't go!). My dad also managed to buy a purple suitcase - cos of my Sis of cos - for 250hkd.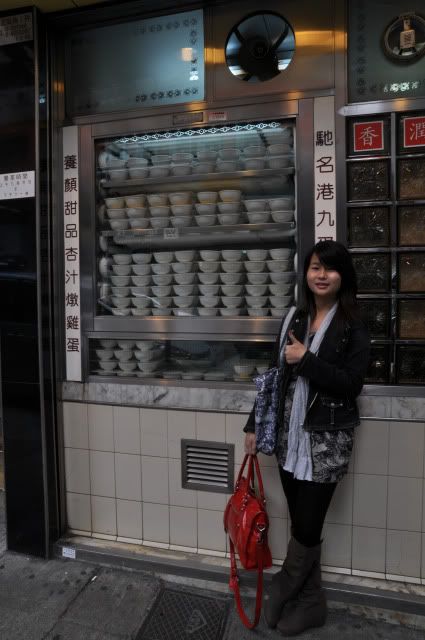 After eating we went back to Mong Kok to drop off the suitcase before we headed to the outlets. My parents were too tired to go along so they decided to spend the day at Mong Kok instead (and boy was it the correct decision...)
We took about half an hour ride to the outlets and finally reached citygate station
There's a lot of branded goods store here like Burberry, Polo, Lancel (the 11,000+hkd bag I asked for), Espirit, Nike etc but the items were all so backdated...!! Burberry was quite a let downer TT. My bro bought a lt of jap food because there was a 1 for 1 sale, my Sis got an espirit top (probably pretty easy to get in Singapore too) and I bought 2 tops (that I realize could be used to buy like 6 tops in Mong Kok later on).
Ate an egg tart and some bread for pretty cheap and went back around 3 plus to our favorite spot.
Back at Mong Kok, we went to eat at a random self-acclaimed famous 车仔面 (well if it's famous it should be crowded! But it's not) and tasted their award winning 公仔面 (it's really something my mom can whip up) and wanton mee (this is not so bad there's like 3 huge prawns in every wanton, so it's actually a huge wanton).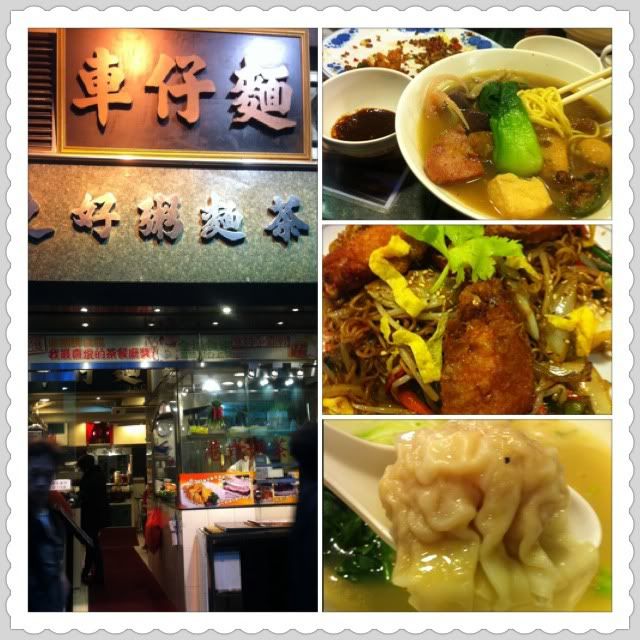 Located along this district is all the petshops but we didn't really browser them in detail. Noticed they they had pretty kittens for sale though. And it seems that there's no stray cats here and more people rear dogs.
We shopped at the awesomely cheap 男人街 where more female products are actually sold, and at less than 1/3 the price at 女人街!! C'mon, TWO pairs of boots for 100hkd (<$20sgd)?!? You gotta be kidding me!! Even 1 pair for 70-100hkd was cheap enough. And I ended up buying 7 pairs. And some others as well heehee
(the picture includes 3 pairs of mom's, 1 pair of Sis and 1 pair of bro's, so guess where's mine lol)
The best shopping is actually at 新の城 - it's like far east in orchard but probably half as cheap and I really regretted coming here so late (like 7plus) - there's just not enough time to go all the 4-5 levels!!! We sort of chionged through them and grabbed all the bags, clothes, leggings that we laid eyes on and liked at first glance. It was quite tiring to haggle (you can cut about 30%) and when we reached the upper levels we totally stopped haggling cos it was so cheap and we were tired!!!
After we made all our purchases we went home to find our parents sleeping (1030+pm) and we asked if they wanted dessert, and they actually got up, changed and went to eat 许刘山 with us hahaha!!!
Tried to shop around a bit more via the shops that were still open (past 1130 then already) and we actually still managed to get stuff... (random things like pajamas, magazines and phone covers haha). We're really too powerful -.-|||
And after all the days of shopping my feet was so numb that it doesn't actually ache anymore!!! It was actually aching and tired since Sunday because of all the mountain climbing, but guess it grew tired of aching. And with all the late night sleeping (first day was 3am, thereafter 1-2am) I can honestly say Hk is not a place you should recuperate at... (ーー;)
and here's all my hk shoe loot (arranged them when i got back from hk). not all are mine but 80% is. lol
and all the foodie!