super fast update on the dinner over the weekends, and thanks to denise for the invite!!! <3
am majorly impressed with DWG organisation, the dinner was everything that I had not expected, starting with the theme they had set (hence the reason why we were there). i bet my boss will clamour me to organise one if he knew such a big organisation already had a headstart. He has been bugging me for a Christmas Cosplay event since a year a go =.= shhhhhh!!
So here's our lovely hotel, at Swissotel. It was pouring when i reached. goshhh. thank goodness we were indoor...!
we self-shot a lot so i doubt i'll post all of them here =.= and besides, my lousy iphone took pixelated pictures of everyone so i have to kope from jes/denise and the photogs who were all there
i like this picture, and i think the angle really does make me look a bit paris hilton =.=|||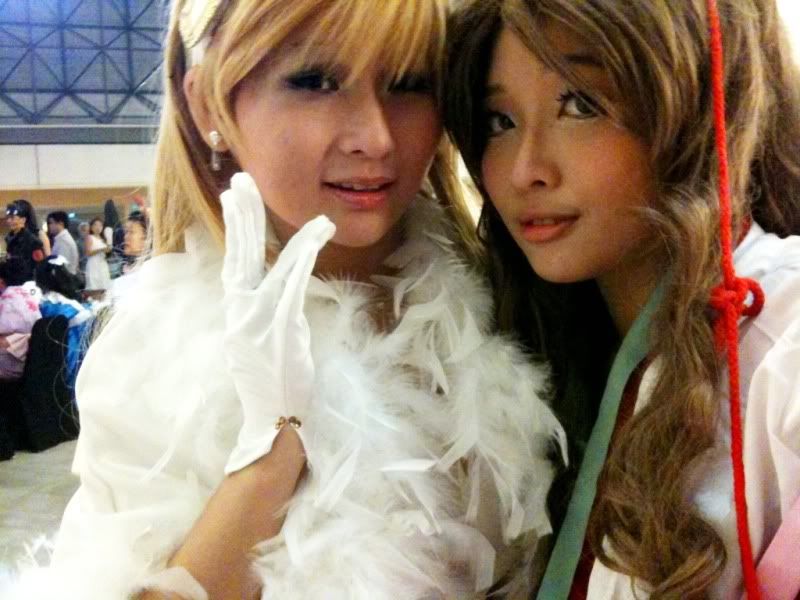 cubie is so moeeee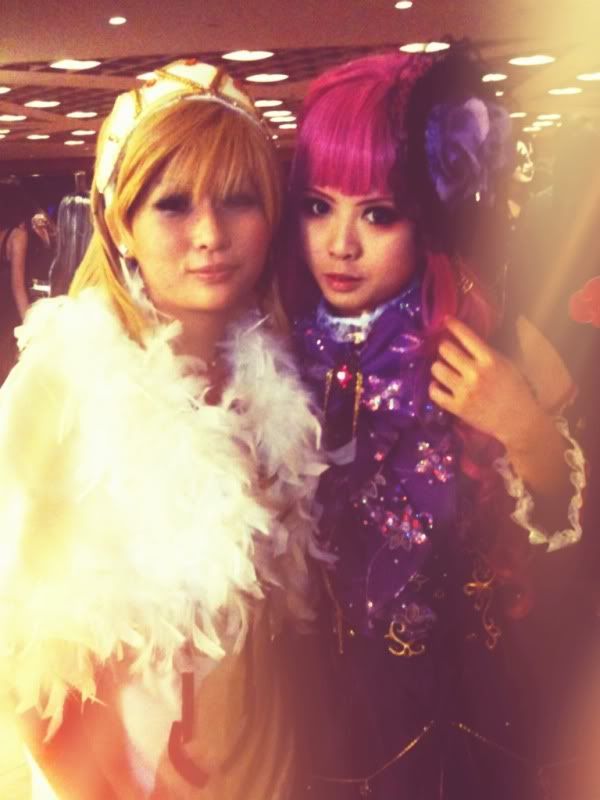 kopes cubie's prince jes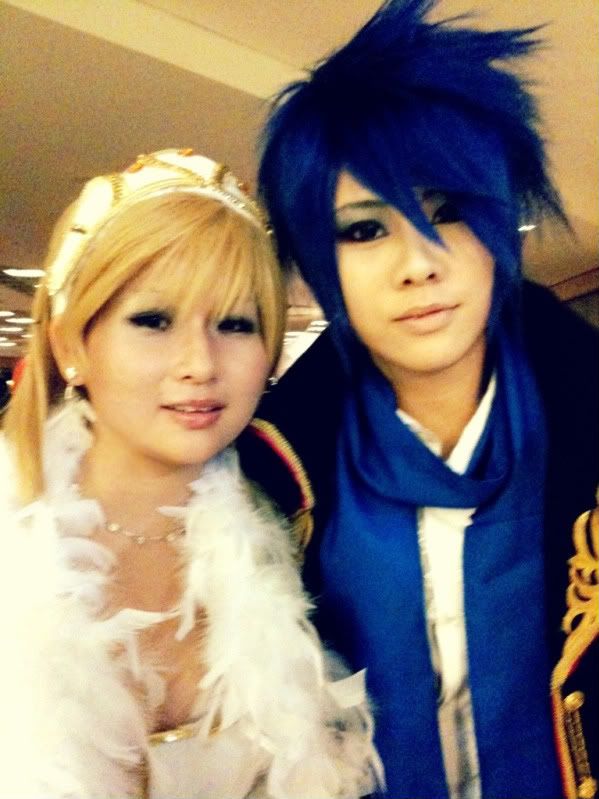 denise and me in toilet!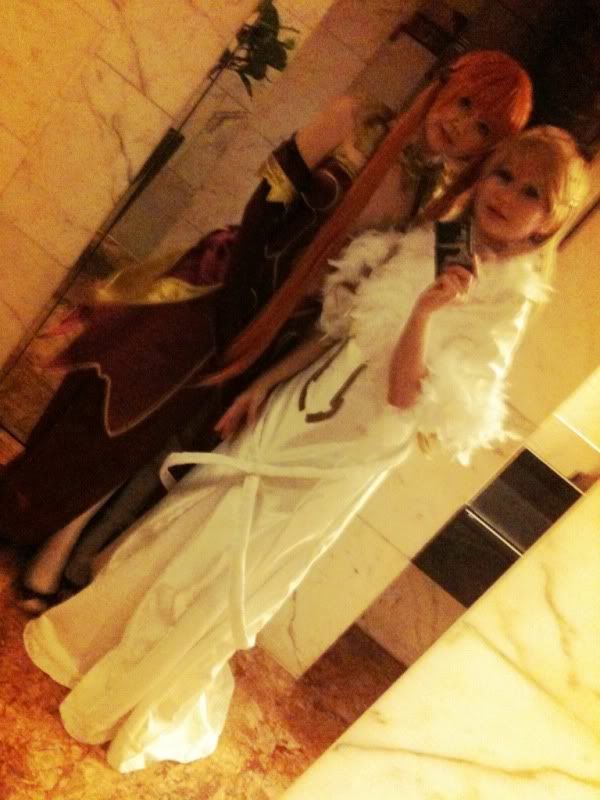 she looks so cutttteeee <3
took photos with the king! mr dennes wee changed costume 3 times!!! very impressive. even in a single event, i have ever seen cosplayers change once only x_x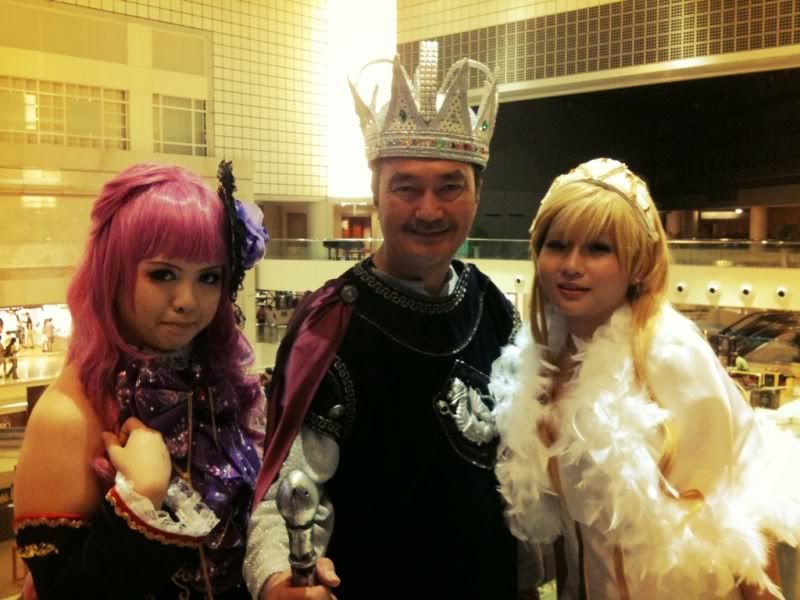 the queen sat behind us. i am quite sure we have a group photo with her taken by the lightning trigger uncle photog. wonder how we can get those photos...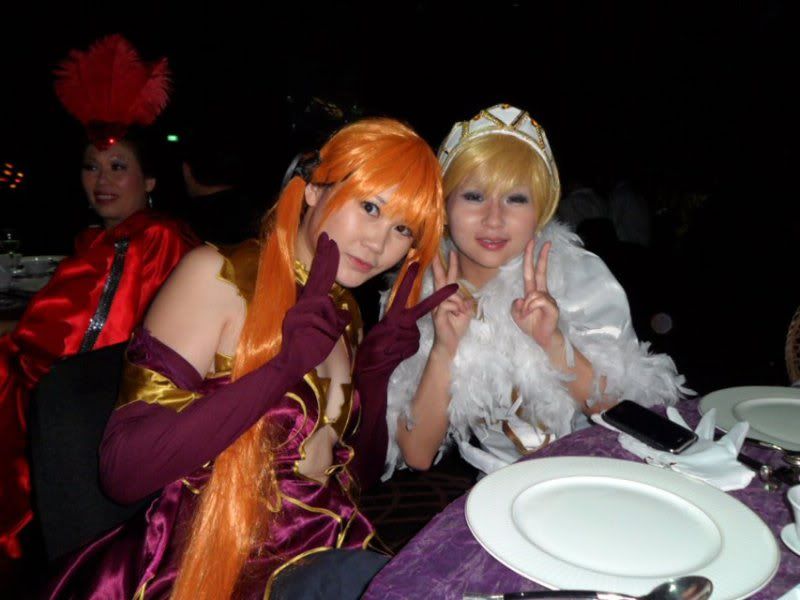 the black swan you see also won the best dressed. her make up was just awesome!!
and on to dinner -
but before that... the dance first! the quirky emcee decided to flip the event.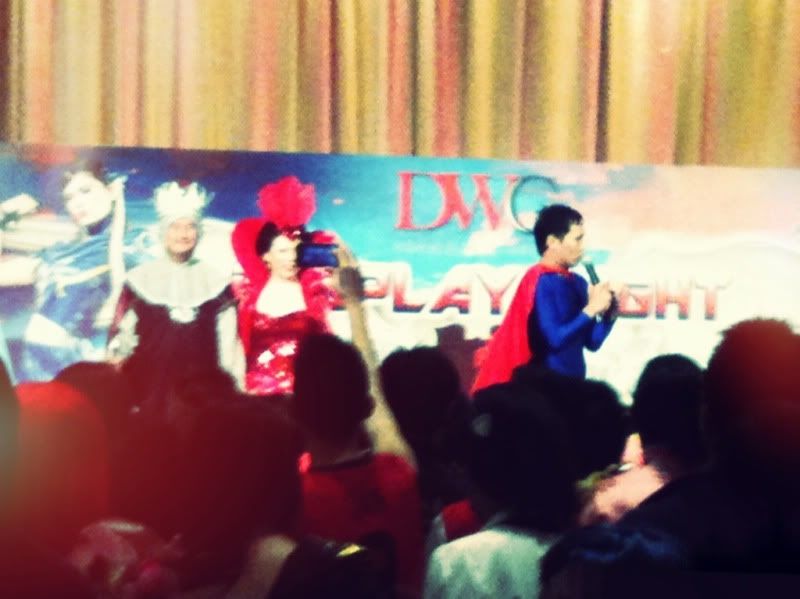 and also invited all the core members of DWG on stage to start the ball rolling
champagne popping, dance and then on to dinner!
this is the only picture i have, sadly. because we left after the second dish for a short photoshoot, and we only came back for 1 more dish+dessert TwT i want to eat more!!!
and then it was another short photoshoot after with shek, and we went off to eat supper till 3am. PHWAAAAAAAAR....