Day 1 (15th July 2011) - Pre-departure to japan
This must be the longest day I have before the trip, to stay at work till about 3am before I leave for Changi to meet ben. =.= my website live date was already 3hours overdue when I left, and I was so afraid I won't be able to leave like my first year, where I had to stay cos one of my projects had a lot of screw ups. I'm glad I had my senior to cover me but I still felt bad for leaving (;´Д`A
Had a hot green tea with compliments from my cute little son before departure, and was happy that ben's mom said i looked like lee junki lol xD and got ready for the 6 hours of sleepless flight. Departed at 6am.
Delta flight was actually pretty good - had omelette for breakfast and some croissant like burger for morning snack. Nice!
Seat wasn't all that comfortable, I was barely able to sleep... Managed to watch the wimpy kid movie though. Lame but funny all the same.
Reached japan around 2pm in the noon and took a 2hour train ride to my hostel. just out of the station asakusa, you could see the new Sky Tree, which is due to open next year May.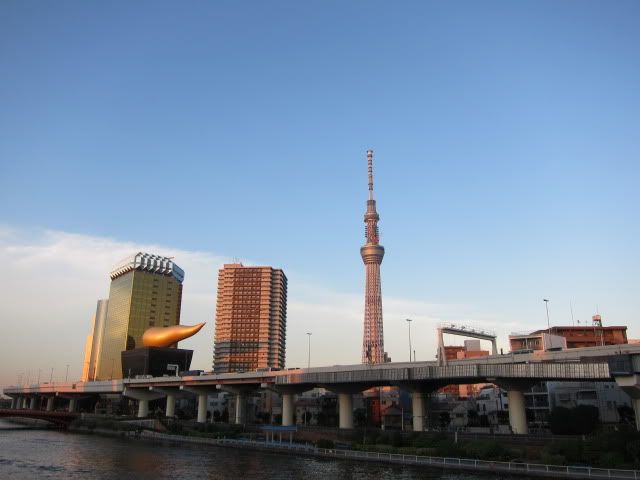 And here is the hostel, called Khaosan Tokyo, at $37/night/person for a twin room. small, but affordable and the facilities weren't too bad!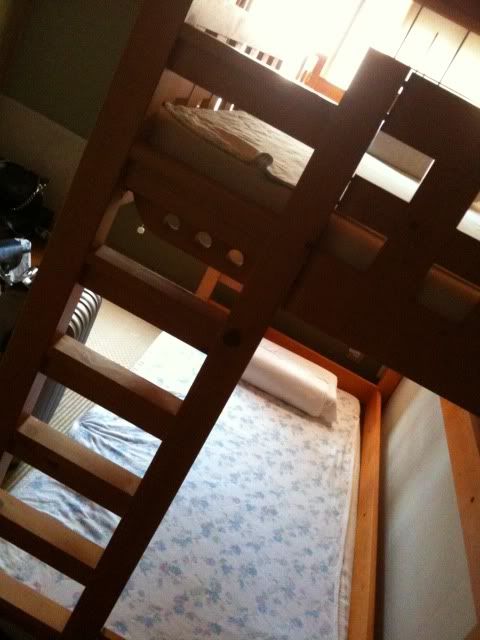 Freaking hot weather, what a torture. Shoko came to pick him up at around 6pm so I was free all the way till She arrives at 8-9pm. Took a short walk around asakusa station and ate an ice cream then went back to the hostel to relax.
When my friend arrived, we went out for Mac pork and milk shake for dinner! and She had lots of devices i went crazy over. love this dual screen.