Day 3 (17th July 2011) - Todai & 池袋
Went to Tokyo university to show She around as he wanted to enroll there. Saw some filming going on at one of the anime buildings near our hostel, something on yoyo...
Headed over to Hongo San Chome station and walked over to the red door. Seems like She might not enroll after the tour haha. the whole school was big, with a dirty murky forest/park. We went down to the murky pond to find his 龟仙 only to discover some father happily catching tadpoles with his son.
saw some statues which i didn't see before though.
We ate at the shokudo there, and in she's opinion, a military canteen.food is so-so but cheap... x_x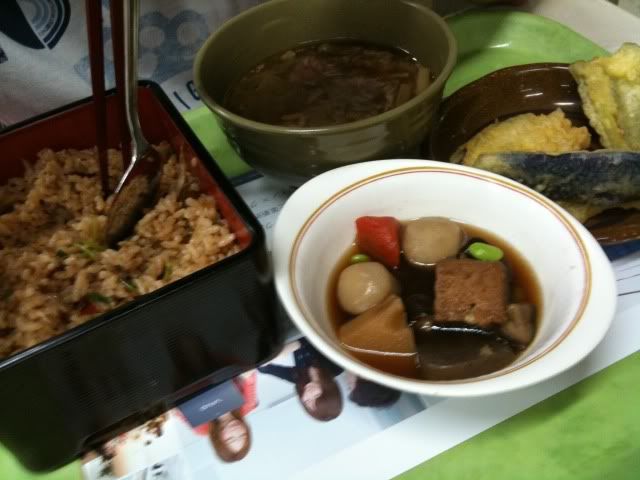 After we grabbed some todai souvenirs, we Went over to ikebukuro and it seems like there were some Full Metal Alchemist movie promotion going on! Turns out there's a new movie coming out and Toyota car salon has collaborated with them to do an exhibition. (",)
my edward!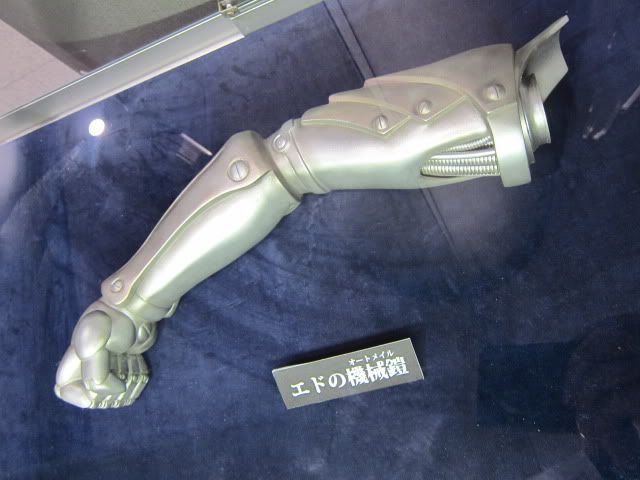 and fma cars! how cool!
and the figurines and picture displays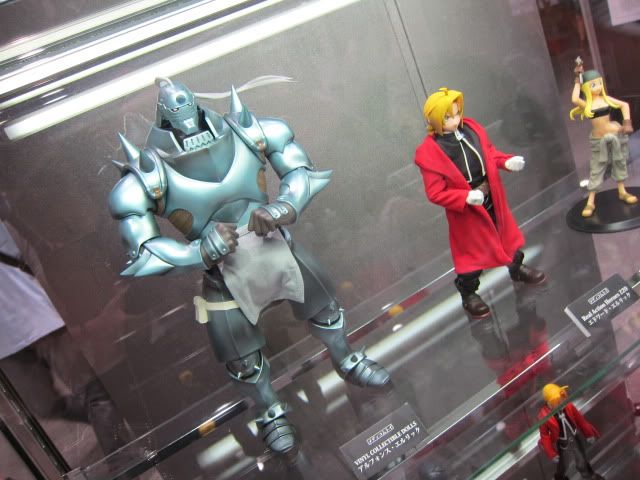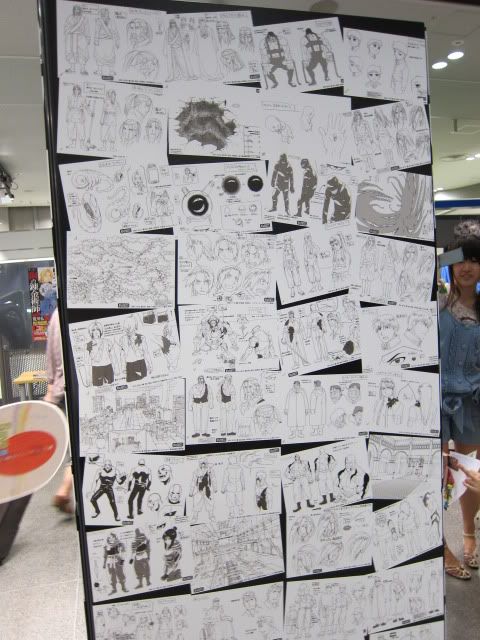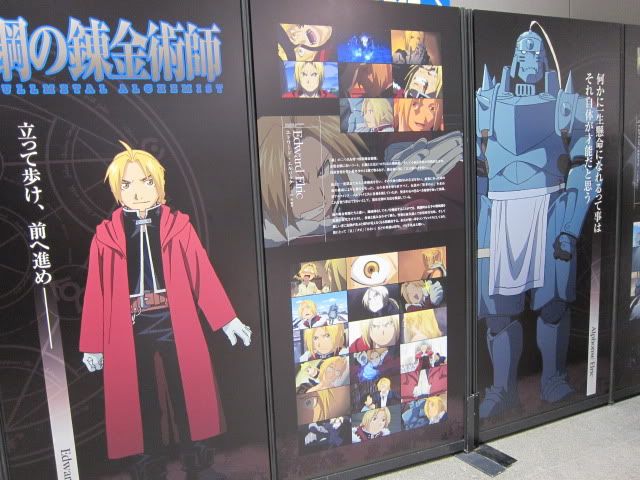 We walked around to get answers for 2 quiz questions, which entitled us to a sort of lottery where we received a post card, and stayed around for bingo (didn't win anything) then it was time for Animate.
Not much for Animate except there was an event on this new anime called Exorcist which looked pretty nice. Bought a pixel squall hp chain and my usual magazines.
We then headed to namja town. Tickets were 2,500 yen after 5pm an 3,900 yen before that. It was a huge mistake to buy the passport as the place was full of games we didn't understand and you had to run from station to station to play virtual games or analyze stuff. It wad not possible to go to certain astound without completing the prequel. Would have been much better to just pay the 300 yen entrance and enjoy the food instead...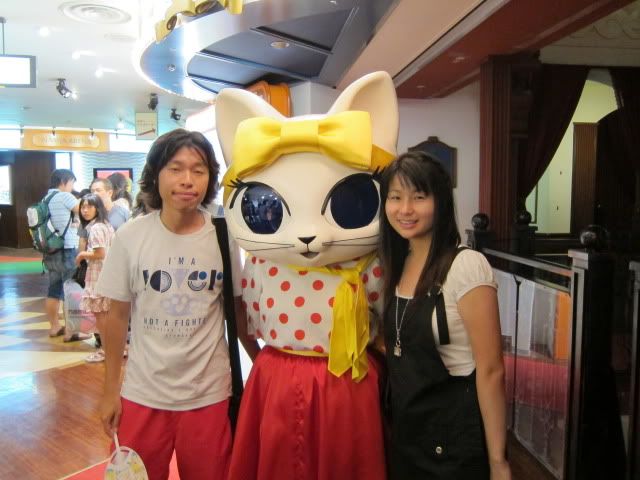 There was again an FMA theme for the food so we tested the gyoza (normal, should have gone for the cheese), the burger was nice and the crepe was normal. Saw a cute Edward manjuu but it was just too expensive.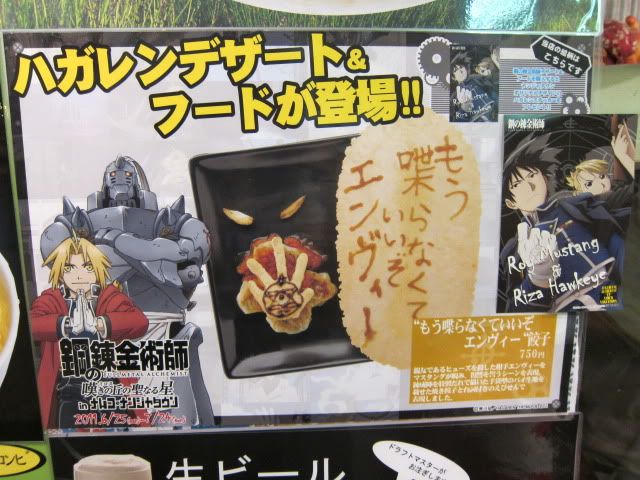 this burger is quite nice!!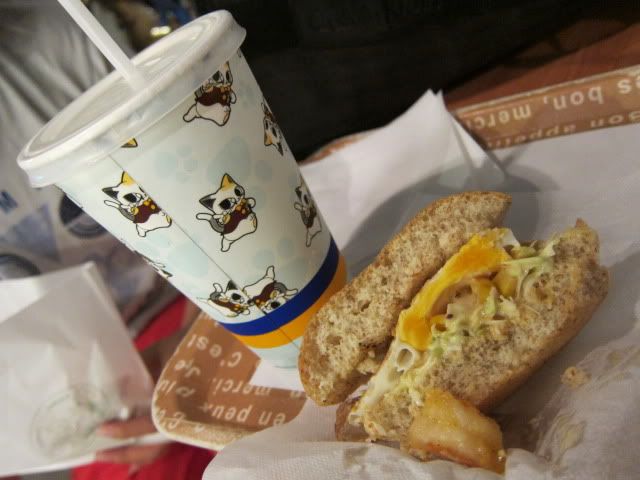 alphonse gyoza??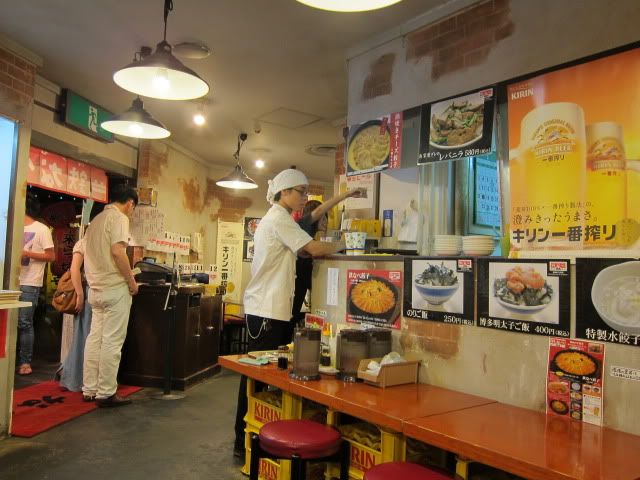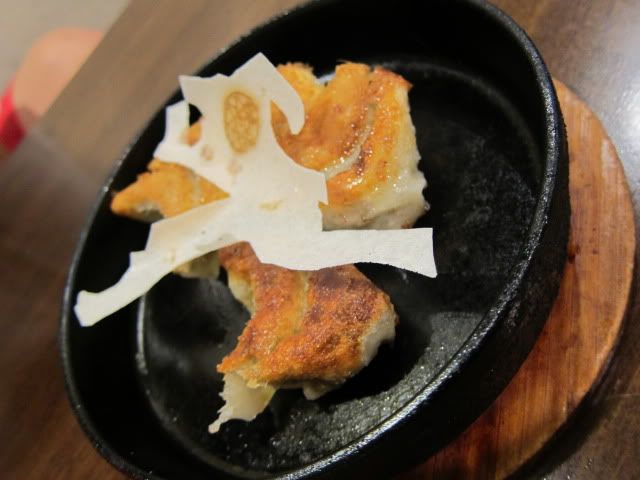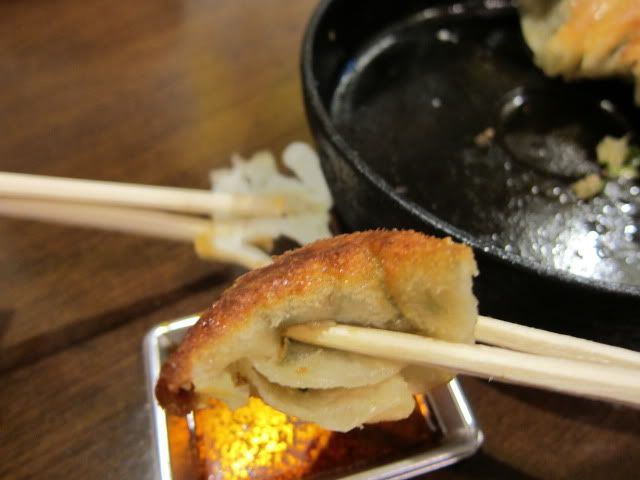 crepe is not too bad. like the pudding inside...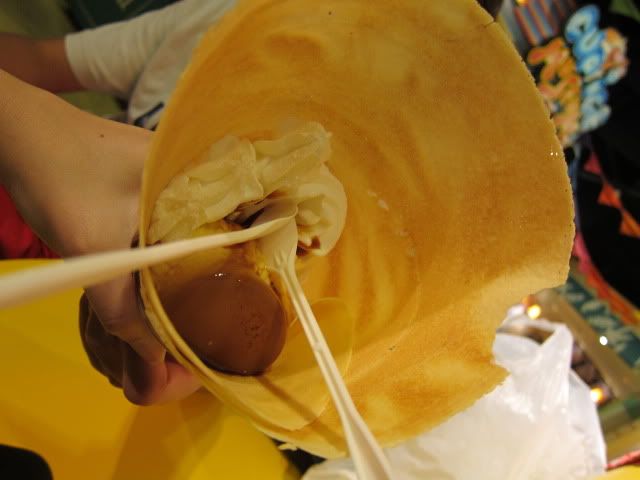 games were really lame. can't be bothered to take pictures of them...
some detective room...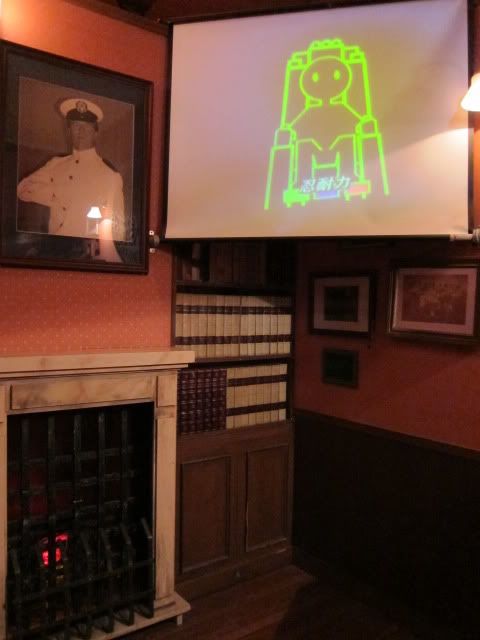 and we wanted to play the simulator but you had to complete a 45mins long ghost buster prerequisites (walk around listen to some device telling you what to catch etc). sianzzzzzzzz
After we were done with namja - refused to leave without playing at least 3 games to get our money's worth but got a bigger headache trying to decipher what was happening - we went to find ramen. Yasubee was sold out!! Thank goodness nakamoto was still opened (with a long queue). They were having some ladies sey special, which was a half-ramen, but turns out it came with rice and mabo tofu as well... Do the ladies here eat as much?! Had ramen and went back hostel for the day.