Day 4 (18th July 2011) - kamakura, enoshima
Woke up at 5 mins to 5am preparing to look at tsukiji's fish auction but they were closed for the day!!! So decided to reroute and went to Kamakura instead. By right we should have went to Odakyu line to buy their kamakura 1 day pass for about 1.4k yen but since we were already up so early and there's nowhere to get it, we just went ahead all the same.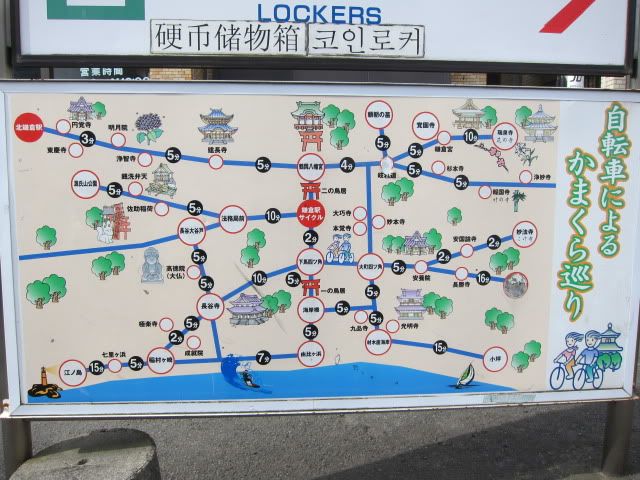 Reached there at about 830 but it seems like everything was closed or opening late due to Beach Day! At least we got to eat our breakfast at Excelsior Cafe at about 9, and went to rent bikes at 930am.
Bikes with motors are awesome!! Makes you able to climb slope with little effort. The down side is they are freaking expensive... We rent for 2 hours for about 2.8k yen each Dx seriously i have forgotten the names of all the temples we went to and there's nothing that's making an impression on me, so i'm just gonna spam the pictures without titles yeah?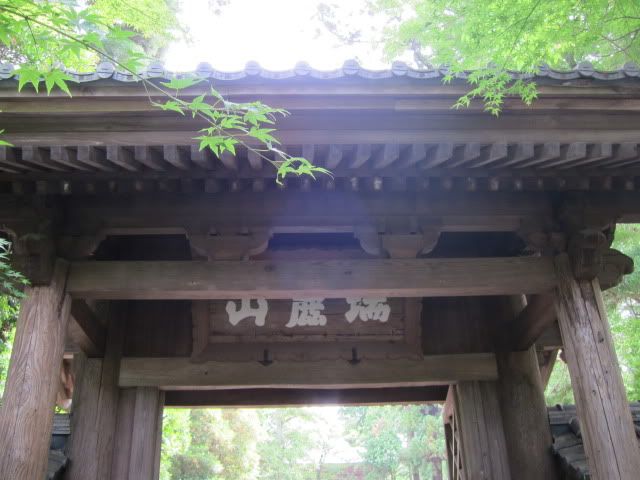 Managed to cover about 5 temples in 2 hours. The only one that was difficult was the benten shrine for washing money. We kept having to u-turn as the road signs led us nowhere and eventually we climbed up a steep road to find a couple coming down from a rocky slope. Turns out that the shrine was a 10 min climb up the slippery hill x_x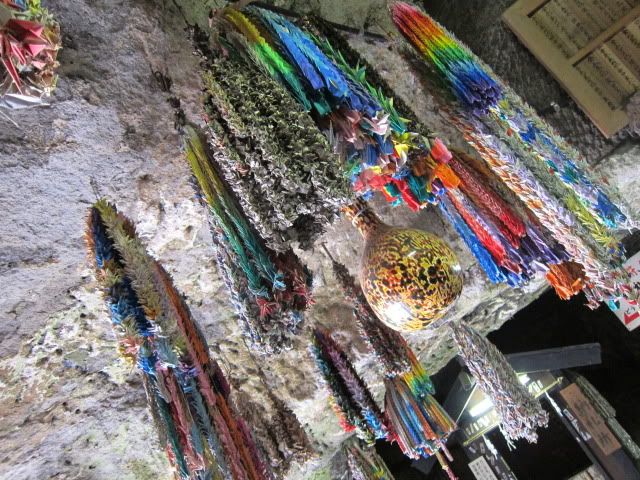 washing my coins which was all used up except for a 500yen and 10cent sg/ms coin. lol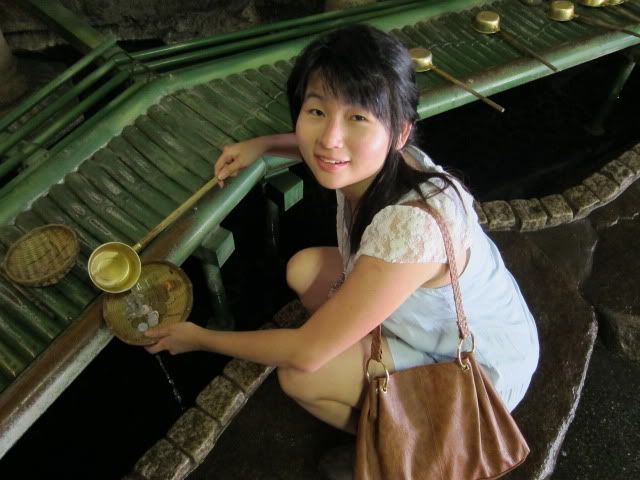 then washing my 10,000 note lol which was used later as well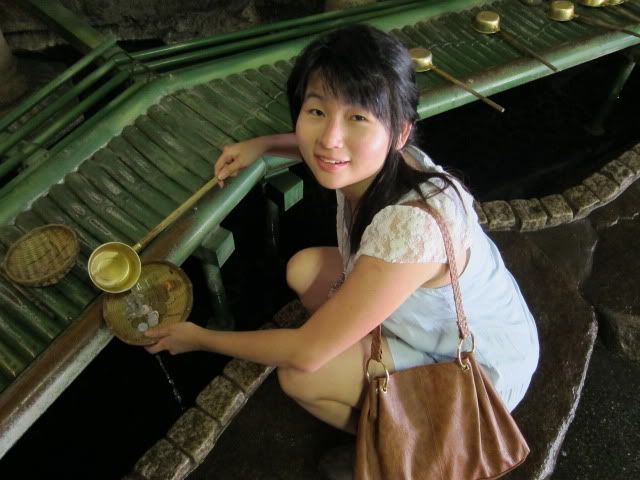 We chionged all the way back at about ten minutes late to return our bikes after that.
Since there was the one-day pads, we bought it at 680yen each and traveled about 3 stations down to the place with the huge Buddha.
To get within the compounds as 200 yen, to get inside the Buddha was another 20yen. Gosh, these Japanese really know how to squeeze the hell out of tourists.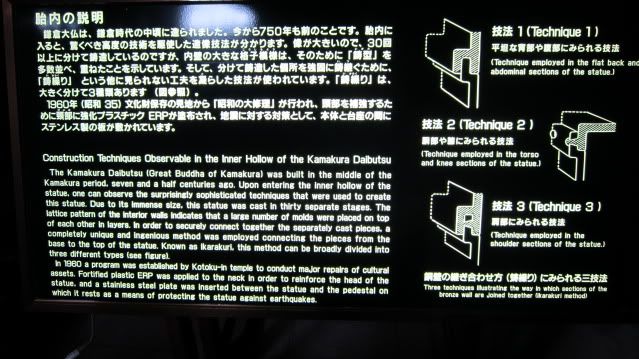 hello? anyone there??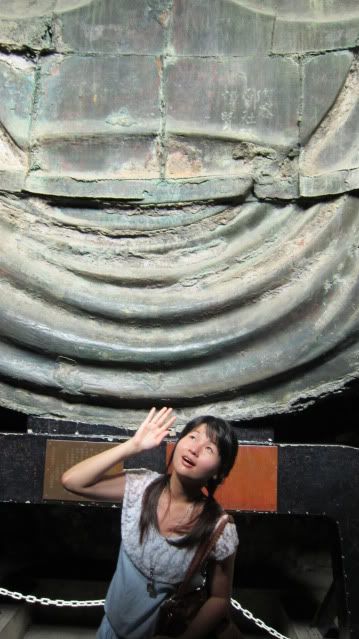 big shoes outside!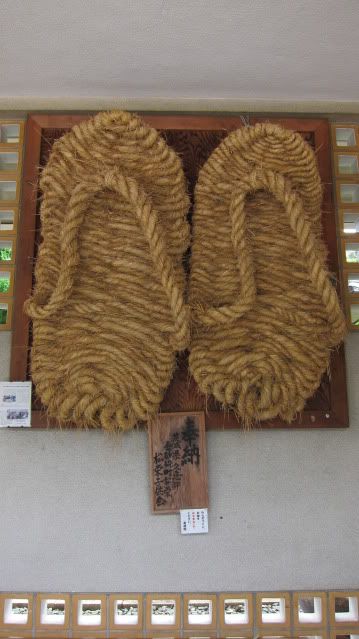 had some light snacks on our way to the station.
gimmick! they flattened raw live squid in minutes!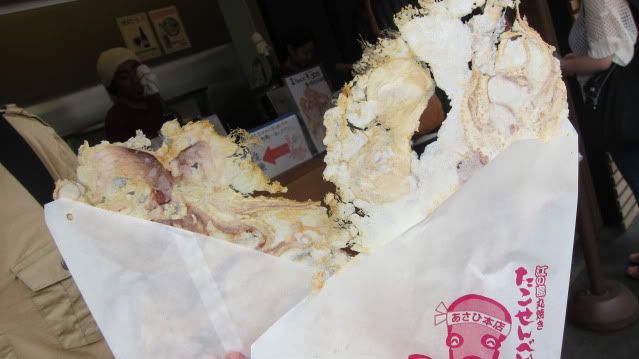 We then headed to Enoshima with the pass.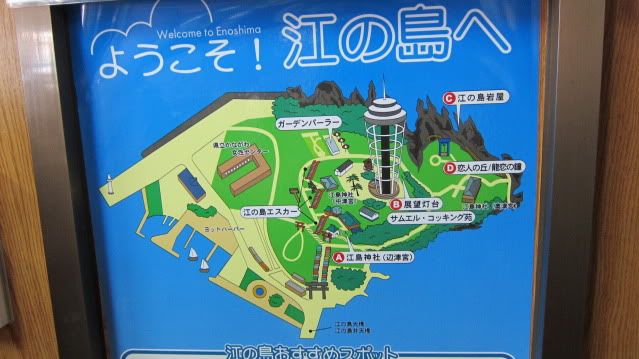 Enoshima is another long climb up hill to another temple... But at least there were shops along the way to look at.
Beyond the temple was the observation deck, which is another 2 flights of escalator up. It's a bloody 190 yen and 100 yen respectively to take the escalator up!!! @_@ didn't want to pay for it so we travel by bus 11 instead.
along the way...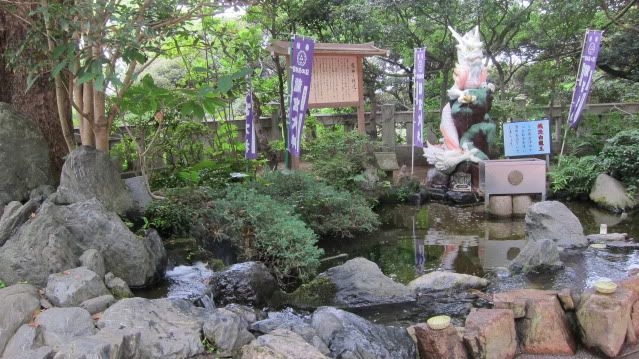 monkey! too bad performance was already over. oh well.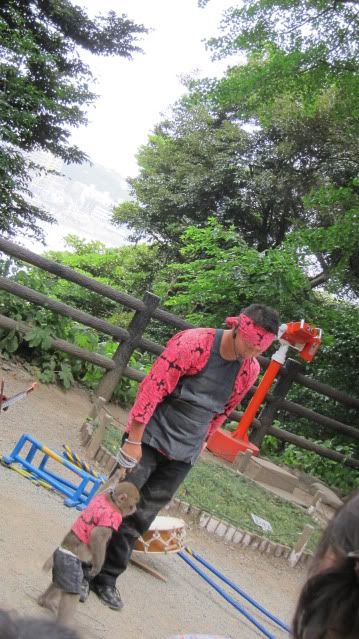 this crow is as big as the cat (or bigger?) - scary!
garden!
actually you can already pretty much see what's below once you've climbed so high, so there's really no need to pay to go further...
because it's a 500 yen entrance fee with the observatory deck usage. -.- jeez... garden pathway before the deck... and i have no choice but to go. :/ hate observatory decks...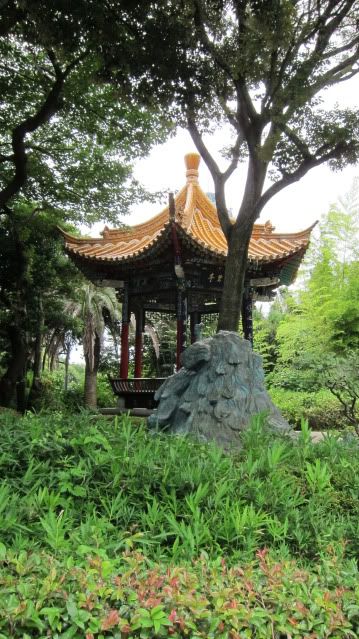 so you go up this tower...
Nice view, but seriously I wouldn't pay shit to look at a bunch of miniature buildings when I can have the same view from atop a plane or from high rise buildings if I weren't forced in by mr she. So I made him take a lot of photos for me in exchange 8D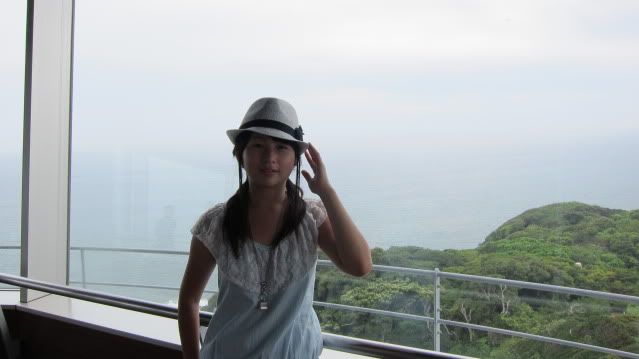 and then you can go up and out somemore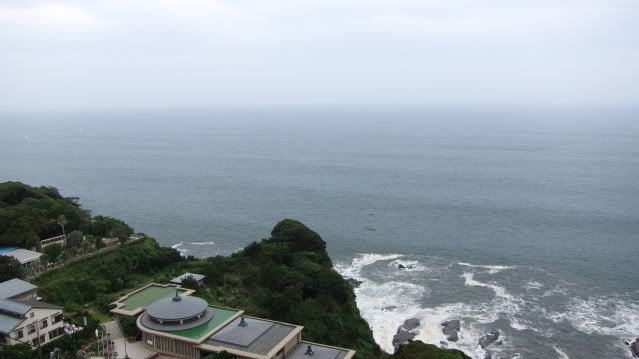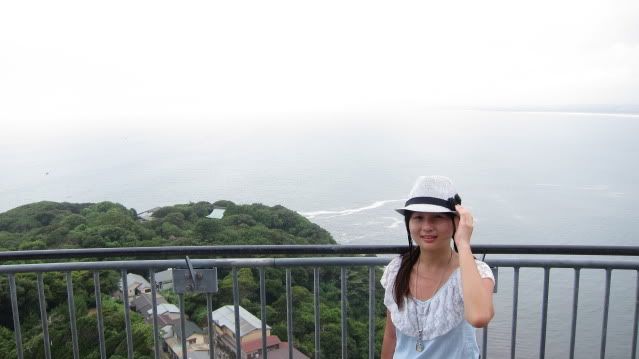 So after the view, we went to have a late lunch of naan and curry at the food court.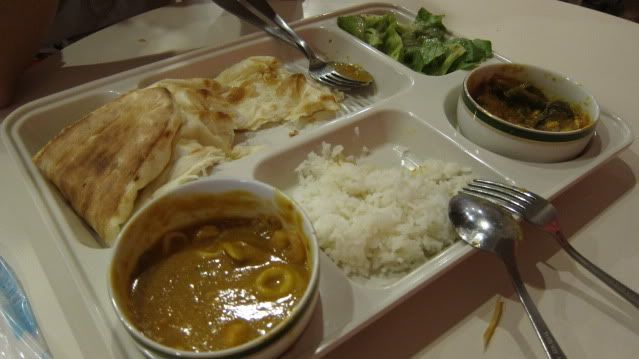 Not too bad. Continued our journey along the beach as there were lots of stalls set up and many Japanese in swimsuit! Felt like I saw a out a million Vivi models today 8~~D, all with perfect body. Gosh.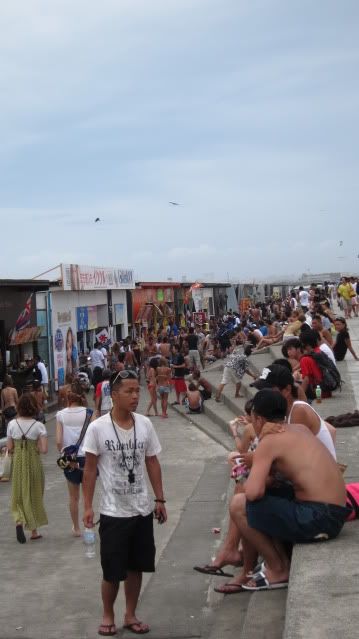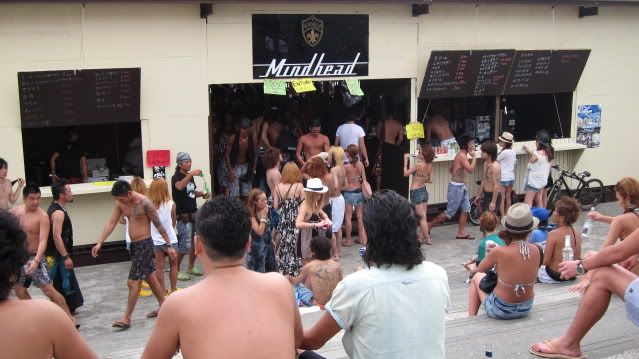 Headed to the dolphin show/aquarium around 4. There were 2 different shows going on and we missed part of the beginning at 4. It feels like being a dolphin show performer is really not that easy - you have to dolphin talk, do synchronized swimming, sing, act and dance at the same time! whoooo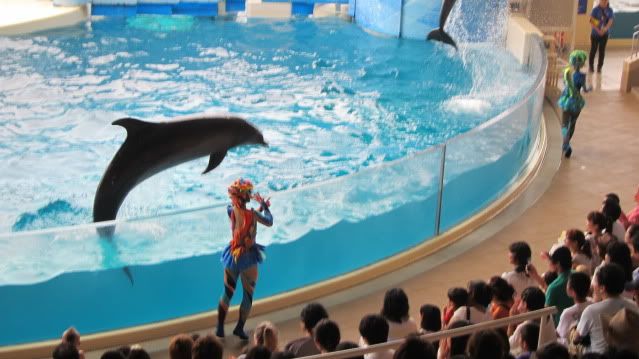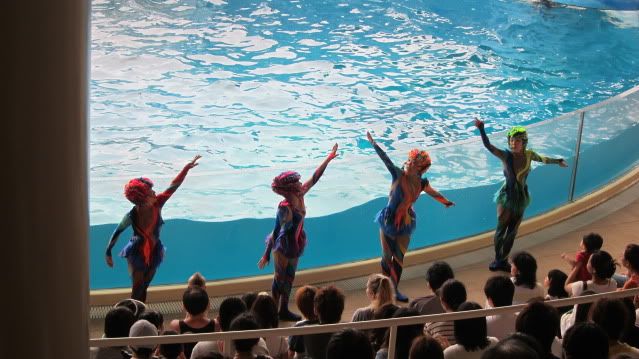 i'm blocked by a stupid pillar so forgive the taking =.=