Day 6 (20th July 2011) - La Rochelle, Takarazuka
We finally got to taste the Iron chef French cuisine! Reached the building only to find that there was actually a university fair going on at level 24, so we popped in to register and have a look for a while since we were still pretty early. Wasn't able to look much as our reservation was at 12. here's how to get there
and here's the waiting area when we reached: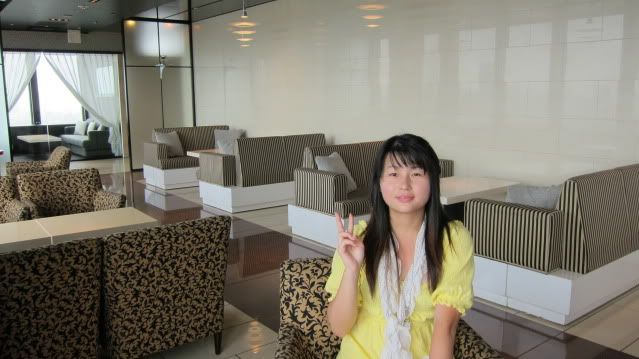 This is the most posh and awesome lunch for me ever (",) (not to mention expensive). We took almost 4 hours to finish the whole course (set lunch at 5-9k+yen) and went off close to 4pm x_x|||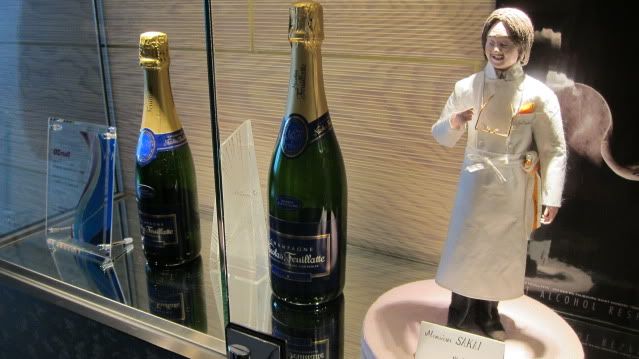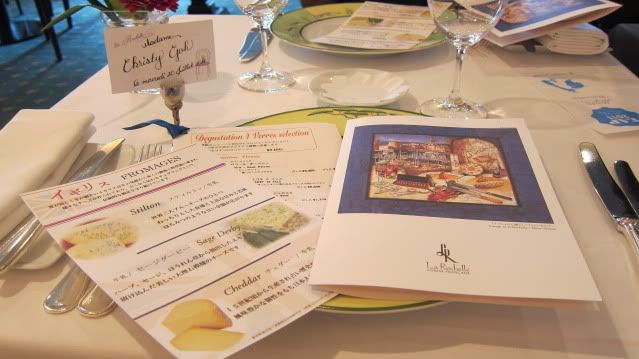 We had free flow bread, champagne, appetizer, soup, main course, Pre-dessert, dessert wagon and post-lunch teabreak and sweets. Then we bought the chef's pudding home to try. There was a wine connoisseur and the waitress serving who tried to explain all the dishes, and during dessert you could choose the mix you want and they will design and arrange it on the plate nicely for you <3 here's all the food pictures!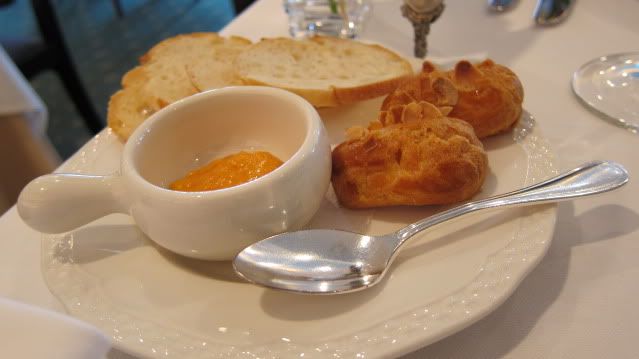 our juices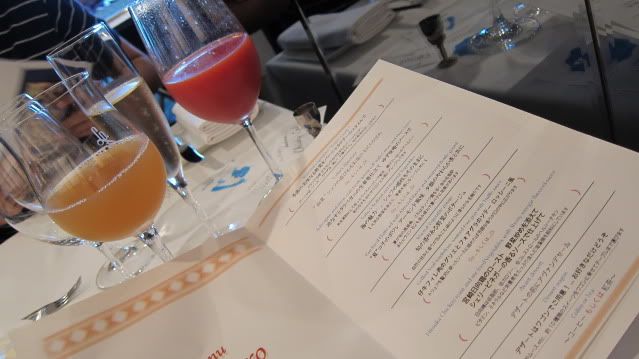 some anchovy broth with lobster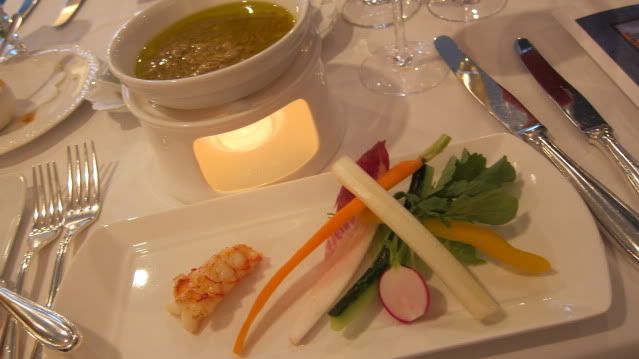 She's appetizer platter
can't remember these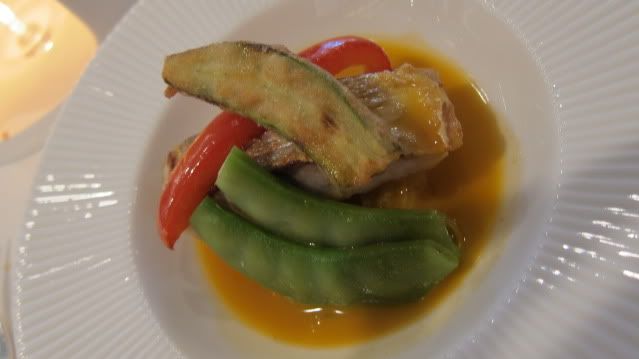 foie gras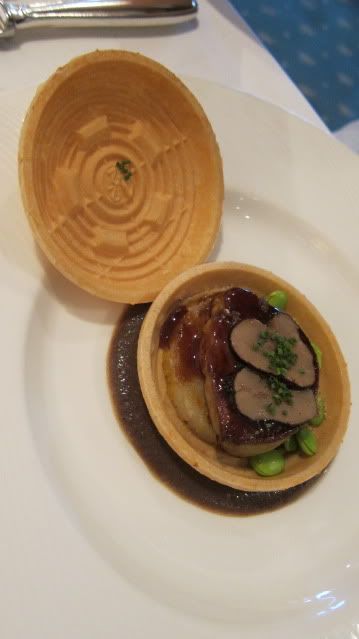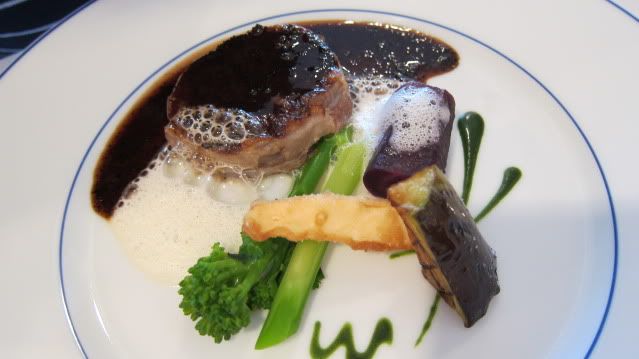 cold corn soup, didn't know cold soup can be so nice!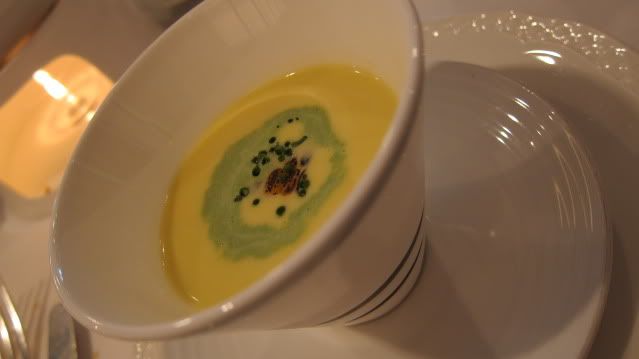 cheese platter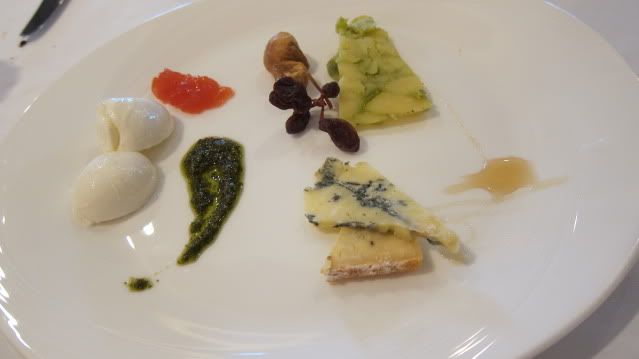 and desserts from the wagon!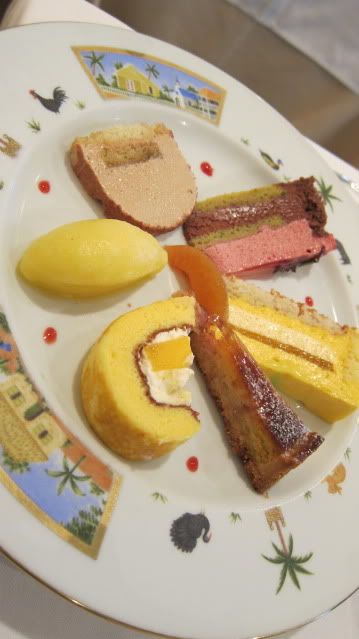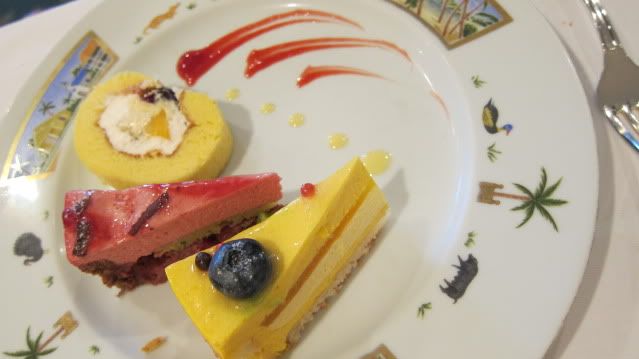 post-dessert tea break sweets
The marketing manager, who was probably the only person with the best English, came to talk to us and he was very friendly. He gave us his name card and helped us book the Chinese iron chef's restaurant! He even printed the map for us to go. Awesome. It seems that chef Sakai and chef Chen was away playing golf and we would be able to meet Chef Chen when we went over to the Chinese restaurant on Friday. Exciting!
So after our lunch, we went to ginza for a short tour and looked for takarazuka to watch. Most of the other shows were already either sold out or closed for the day, but thank goodness we could still buy tickets for takarazuka. The only show available was A Beautiful Life, set in the ancient Japanese era and featuring people like Ishida Mitsunari (super shuai main lead), Chacha (female lead) and other Sengoku characters (nobynaga, hideyoshi, Tokugawa, etc). Since we had an hour before the show starts we walked to Sakura-mon to look at the Imperial castle.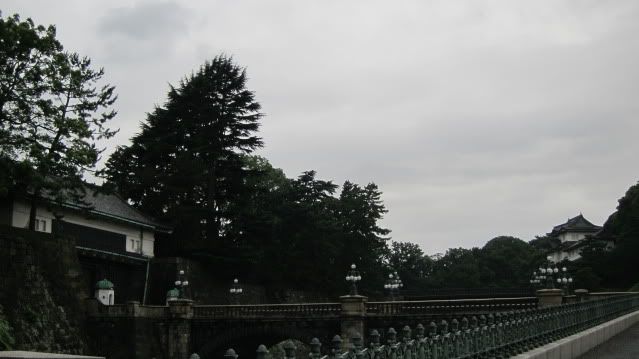 It was really just a look because you can't enter unless you go there during 2 special days - one is a new year and I can't remember which is the other. Went back to the theatre for takarazuka and shopped around the souvenir shop.
Since I'm not yet a fan, I grabbed their free magazines for a brief look and wowed around their spectacular costumes. The theater is an all-girls troupe and the main leads are such bishonens!! *_*
we watched Life is Beautiful, set in the sengoku baasara kind of era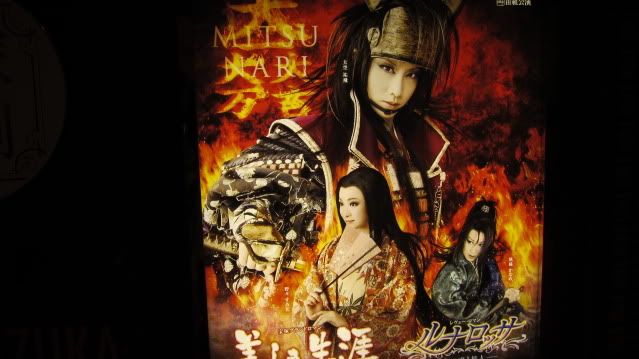 Photos/videos are not allowed but i still took a few anyway. too irresistable...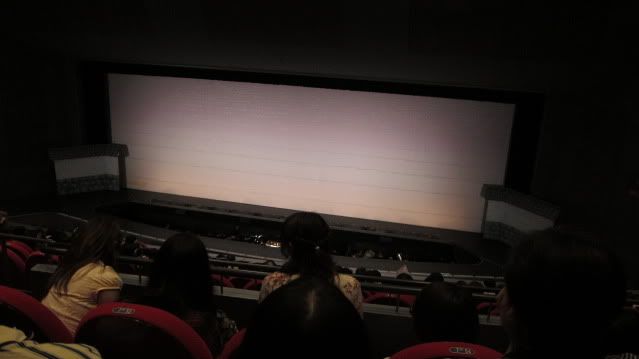 the main lead walked out with an awesomely dazzling coat at the front
after break time, the second half was mainly dancing and singing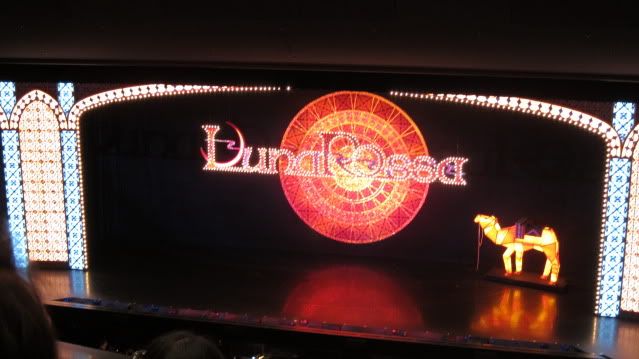 i love the arab setting!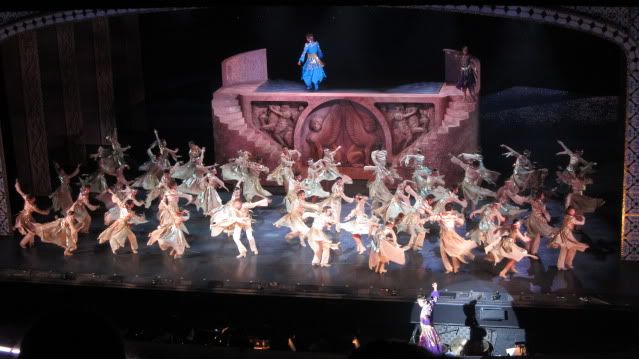 and then there's a huge mix of a variety of people coming out from different eras..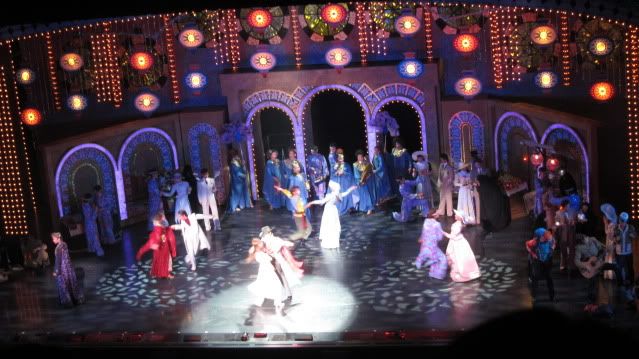 finally the finale. ostrich feathers spam...!
Love their show so much I think I'm gonna make it a must-do everytime I come japan! went to snap lots of pictures of their past works as well till my batt ran flat...
After the show we went over to Roppongi to have a quick look at their night scene. It was raining and late, so the sky aquarium wasn't opened (heng ah, observatory tower + aquarium, double nightmare). Neither was the movie (yay! Mo expensive movies!) as the timings all ended before 10. So we walked the clubbing area to look-see look-see. Too bad I couldn't remember where the club I went to with Stella was that had the 2 free coins for food, if not my dinner would have been fixed. We tried to walk to Tokyo tower but was pretty lost so walked back instead and ended up going to First Kitchen to eat their new burger and shaker fries.
Boarded the train back to the hostel around 11+ - the last train back was actually around 1, nice of them to cater to the party crowd! I think I miss hoeman and stella when we were here, it was so much more fun...! still, this picture was worth the night lol