Day 5 (19th July 2011) - Shibuya and Harajuku
Shopping day today! Wanted to eat at one of the Iron chef's place today but turns out that they were having a holiday due to yesterday's Beach Day >.< so we made a reservation for the next day instead.
Saw the japanese version of Korean's 'You are Beautiful' - the guys don't look as cute though!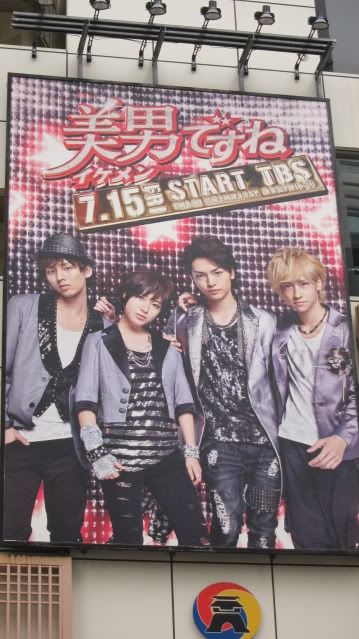 Was not a very good day since it kept raining, though it came in short bursts. Was huger so we looked around for food. Saw an advertisement on 880 yen buffet (+120 for dessert) and went up to eat it since it was raining and we needed shelter. The selection wasn't much but somehow the Japanese seemed to be able to combine the selections into very fine dishes! Guess that's the difference between singaporeans and japanese having buffet 8D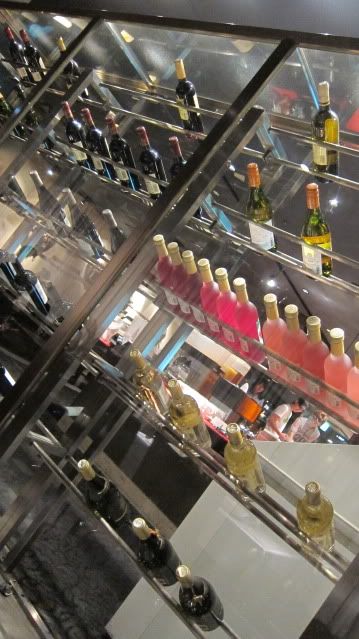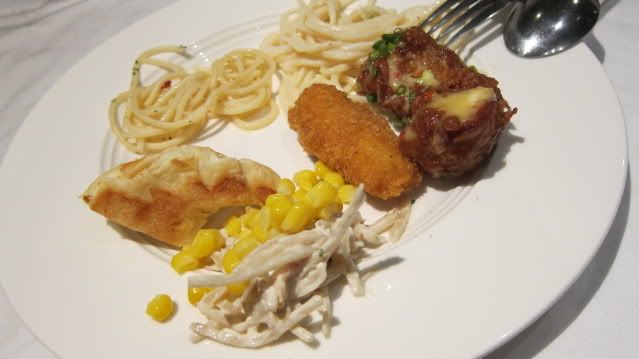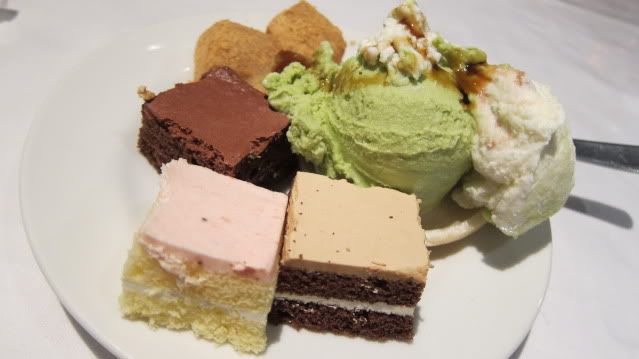 After lunch, we took a walk around 109 men and women, and up the Spanish slope. There was a Bershka building newly built! But what we really went crazy over was the Uniqlo capsule shop as there were selling all kinds of games/anime tshirts for 590-990yen! Totally awesome <3 I think I got about 8 of them to give and for myself. Oops.
Went to check out Burberry but unfortunately this season's bags were pretty crappy so didn't manage to see any I like enough to buy. Disappointed. Realized that black label was just directly behind it too.
Walked the expensive Omotesando before rounding up to Harajuku. Gotta love harajuku shopping.
Mac on Harajuku was pretty unique, look at its interiors!
Toilet doors.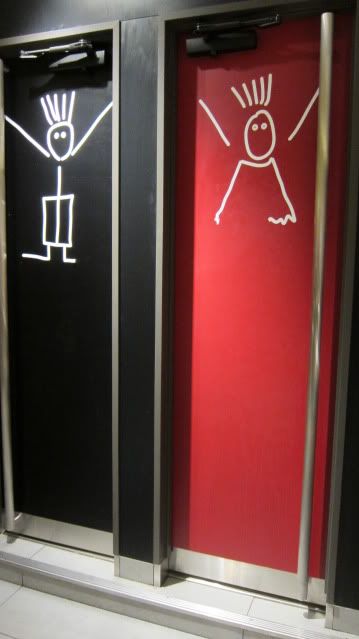 Gotta love MickeyD. >.<
We ended our day at Wolfgang Puck express, a burger chain just near the entrance of Takeshita dori. According to mr she, it was supposed to be on some Michelin food guide but since it's an express chain we shouldn't expect too much. Turns out the food is good too! I had teriyaki egg burger while She had steak.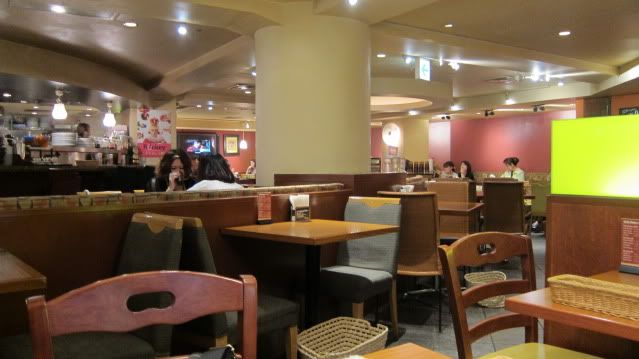 nanahhahaha here's my uniqlo spoils!