NDP 2011 was awesome! i love the new song, 'in a heartbeat'. the whole show was simple with lots of fancy float parades, lovely video background and there was no rubbish singing like the past (where they had so many singers to just waste time, and emcees to talk cok).
the place to watch is great as well, considering there's waters all around, so they could showcase the marine battalion.
when it was night, the pictures were lovelier...
there were laser shows and buildings lighted up like the victoria harbour in hong kong!!! and fireworks rose all over. very pretty.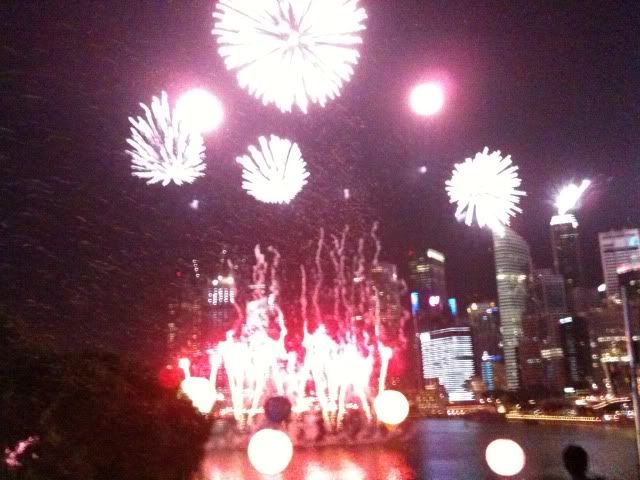 i especially love the fireworks throughout the show, and especially towards the end. thought it would be the same out light bursts, but this time it just felt very different. <3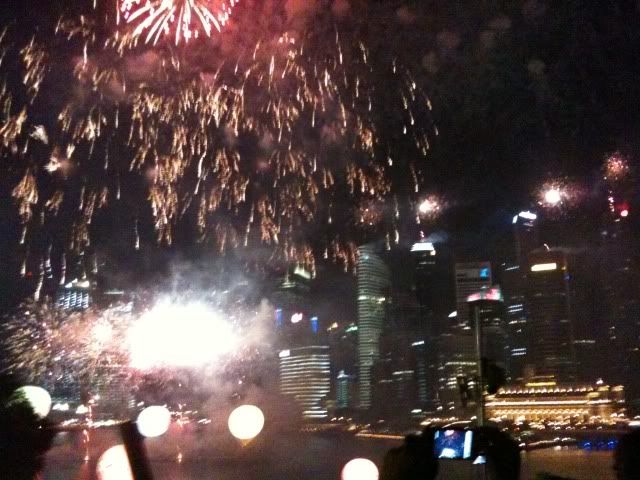 the weather was wonderful - no sun at all, and breeze from the beginning to the end! really made the whole event a comfortable experience.
took some pictures with the elephant before we went off.
and passed by a lighted banner...
and i believed everything led me to you. it can't possibly be a coincidence for me to be rejected by 20 others, all on the same day...!
anyhow, we went for dinner later on, as everything ended around 815. met up with daphne, junjie and chloe and had desserts at MOF! waiting for her pictures to come!