i have finally finally finished my shinigami suit.
ok the way i said it it's as if i've been working on it for a year. but yeah it was only less than a week (like after work and on weekends). but the collar has been driving me nuts cos i couldn't get the shape right and the insides keep flapping out. will sew on an inner shirt if i can... but i'm too lazy now. so i found an alternative to FIX the collars in place (off-machine sewing heh)
and i got those neat buttons from chinatown, it even has a crest design on it. spray painted it silver to match. happy!
accidentally ripped one of the button holes though... hope no one will take a good close look at it.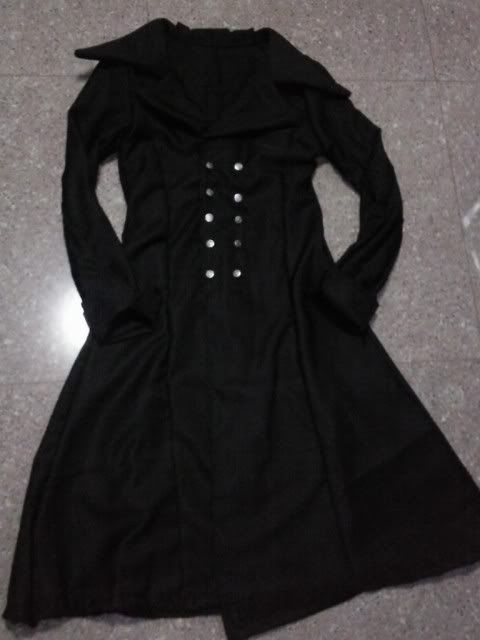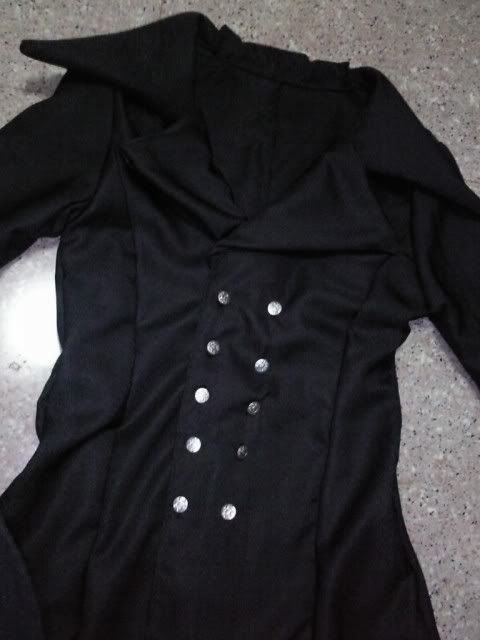 added on cuffs too
oh and this was actually from one of the cos-mode template called prince suit or something. i cut the m-sized WITH 1cm round seams, but it was TOO BIG. so next time i should cut the L size WITHOUT seams. luckily i could like sew the sides to 'shrink' the overall frame so it's pretty fitting now. :D SUPER HAPPY WITH THIS. i think i will bring it overseas to wear IF i could sew the inner shirt in time. and go overseas. gahhh.