spent saturday on naruto photoshoot and met some really cute kids (ah yes imagine a 13 year old helping a 23year old to put on make up). wow. went to jap karaoke at night.
then spent sunday working on my undertaker. :D:D i'm soooo happy to be working on it.
i did my cloak first from the satin i bought. used the underside so it wouldn't be as reflecting (but seems to look about the same...)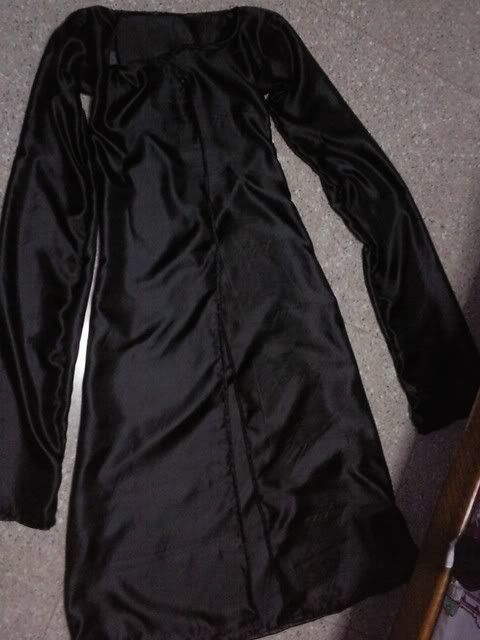 and the sleeves is super long cos i tried to follow this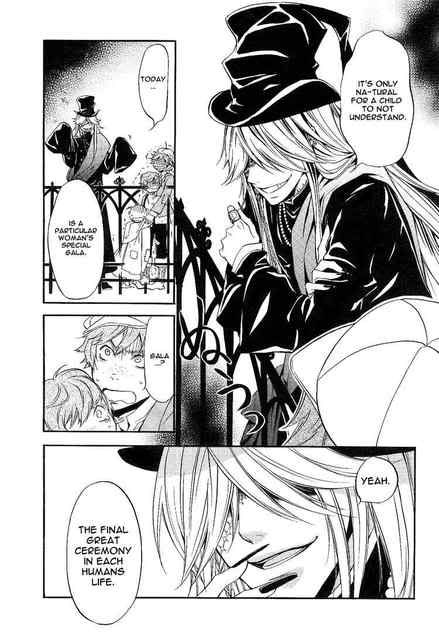 see the picture in the top left? his sleeves sometimes look short though so the grey areas of the inner top's sleeves are shown. gahhhh will the author make up his mind.
spray painted gold rose buttons black for the cloak. no idea where to sew it at the moment.
then i did the inner top by modifying this black turtleneck i had.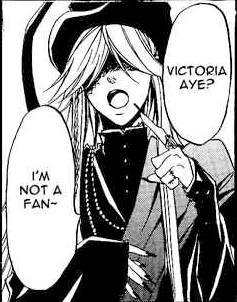 spray painted some white buttons i found black and stitched the grey layers on.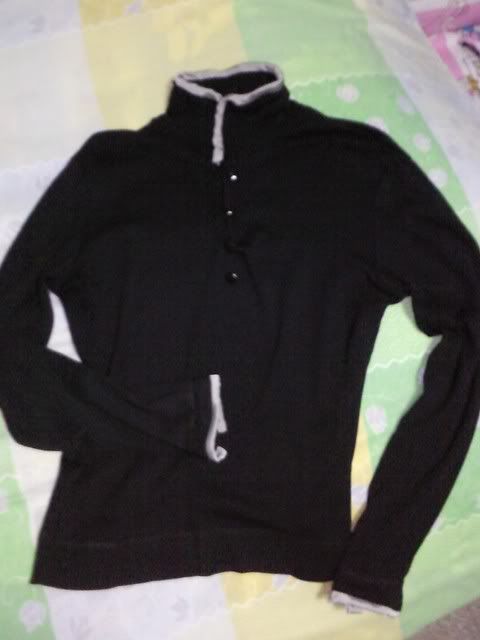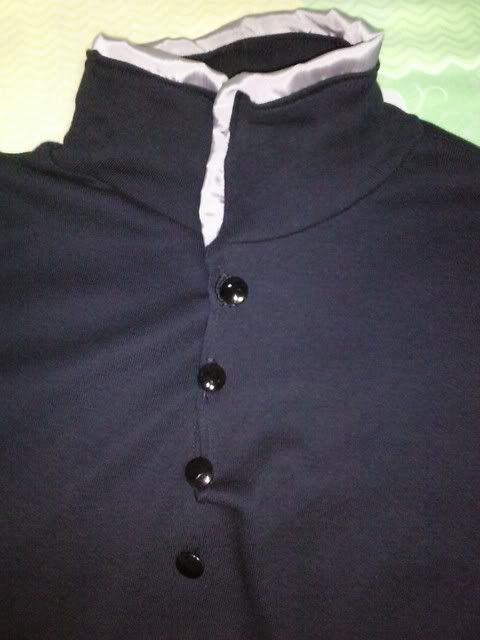 then i repaired my hat a little. at first i had the base cut out from my birthday card board.
then i cut rectangular pieces of cloth, seamed the sides and wrapped it. but it looked awful so i took it off and tried to remove the glue gun stains by washing, but it was no use. so i had to be selective about the parts with no glue gun, cut the exact shape (not rectangular this time) and stuck it on. i then seamed the sides with ribbons. the tail was made by putting wires inside. i love my hat!!