i'm quite excited about my upcoming kuroshitsuji project. watched the first few episodes (am at 9 now) and i found the undertaker character simply intriguing. so he's gonna be my next project! and i can't wait to get started.
anyway. he's this long silver/gray haired guy with fringe permanently covering his eyes and emits a creepy aura. he seems to know much about ciel though, and he likes to receive payment in the form of a hilarious joke instead of cash itself, in exchange of information.
in a state of happiness :D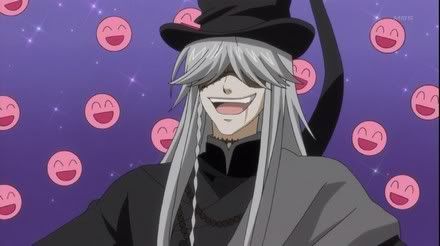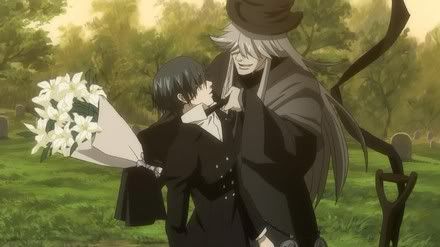 and a wallpaper!
and one of the better cosplays (i think, except her scarf is on the wrong side)
another one found on cure. neat!