completed a hell lot of xarxes break. went materials shopping with maomao at chinatown and arab street on monday.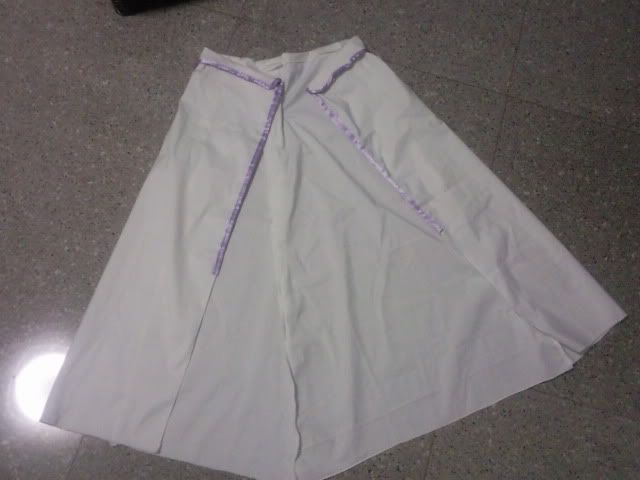 managed to sew on the buttons, suspenders and the hooks.
the back - can you see tiny little hook?
also did clothes for emily (on sat)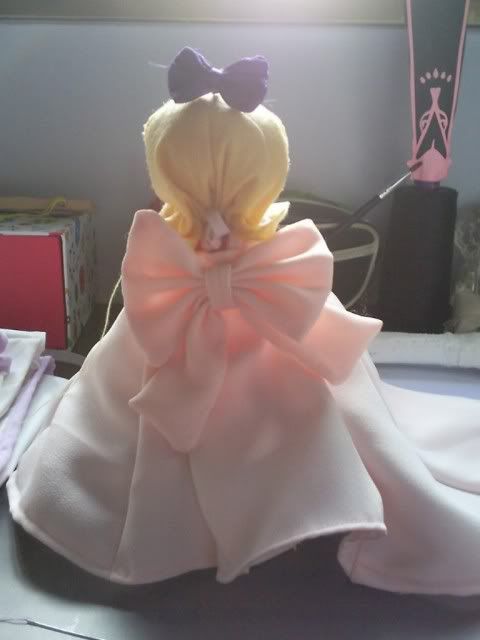 too late to post a tutorial (and too lazy) but oh wells. the ribbons here. and i just realised her little ribbon is red! stupid refernce pic with shadow shows purple. ughh.
and finished the boots lining as well. the curves were a killer. spent like 2.5hours sewing all the curves. looks ugly when near. bwahahha.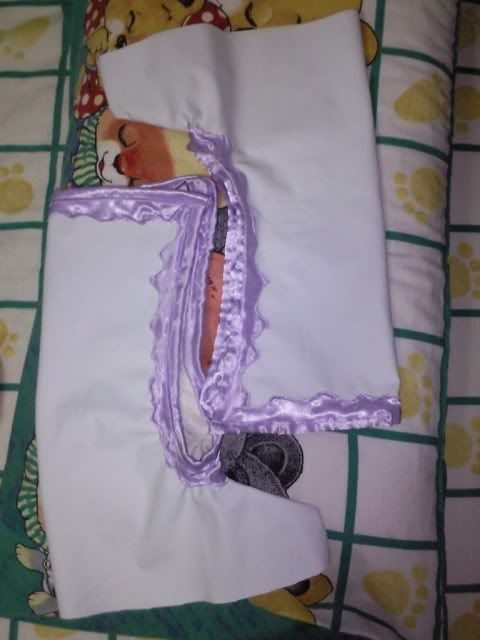 managed to hot glue the brown pouch break has before going over to claude's on sunday.
yay! hotglue rocks! i even have a black inner for it. so it looks really usable!
attached the chains on monday after getting them from arab street. used hooks so i can detach them if i'm washing the coat. (um, not 'if', but 'when'.)
spent about 2.5hours cutting out break's inner purple shirt from cosmode type b pattern for baroque's jacket. of cos sewing it is much easier! zzzz. it's the cutting that's hard!!! and time consuming. and i don't even know how to measure. yet. GRRRRR. GRRRRRR. GRRRRRRRR.