dedicated sunday to v13 stuff.
cut the inner shirt (did it some time ago actually) and put on the blue tapes... stuck the ring with the triangular flap too.
then sewed the collar on.
watched fushigi yuugi while blue-taping this and punching in the holes.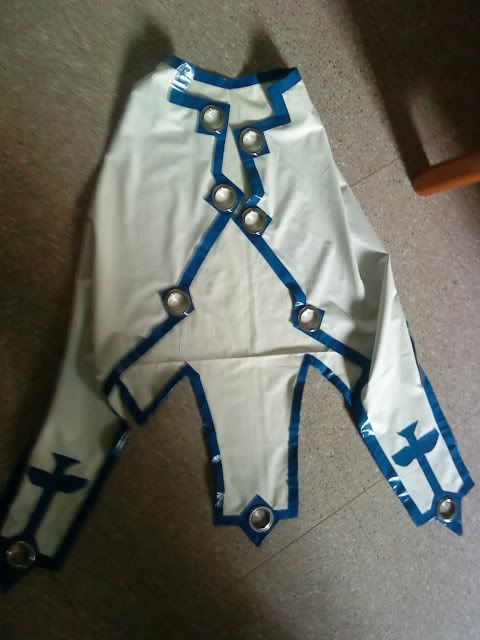 finished the series while writing my curses.
and finished the tail spear too. cardboard + foam and acrylic paint.