how to make a cheap bouquet of flowers in 2hours (whilst in between animes, of course)
1) cut petals (fold it numerous times and cut together - my max is 3 at once)
2) cut the leaves (had leftover green felt and used up all of them
3) bunch the petals together with wires. uhu glue the leaves in various places.
4) wrap the flowers in paper, wire the bottom so the bunch stays.
total: $2 white felt + $0.80 wires = $2.80
how to make cheap dog biscuits
1) daiso $2 clay... cut the patterns out using penknife or metal ruler
2) use a toothbrush/painbrush and dab the surface to produce a rough look
3) brown spraypaint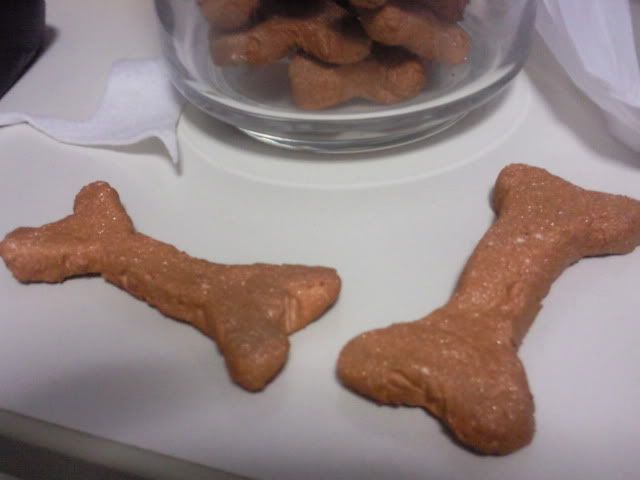 4) put in jar!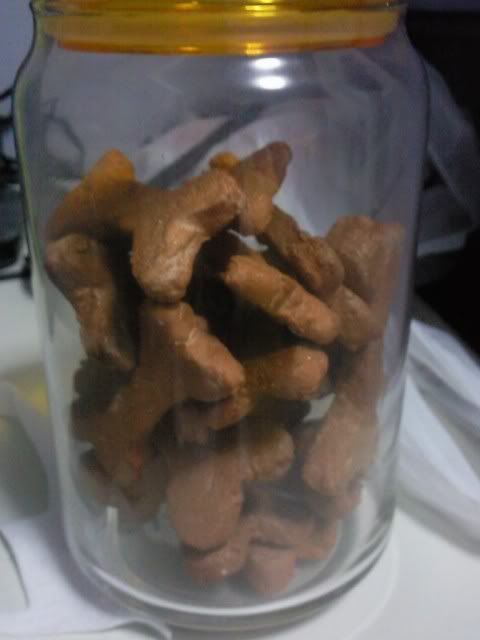 total: $2 clay + $2 jar = $4
how to make cheap eyepatch
1) cut from some leftover black cotton cloth the semi-rounded shape (2pieces, preferably connected 2 pieces) - no sewing is really needed since the cloth don't get unthreaded at the sides easily
2) stitch patch onto elastic band. uhu glue the 2 sides of the patch.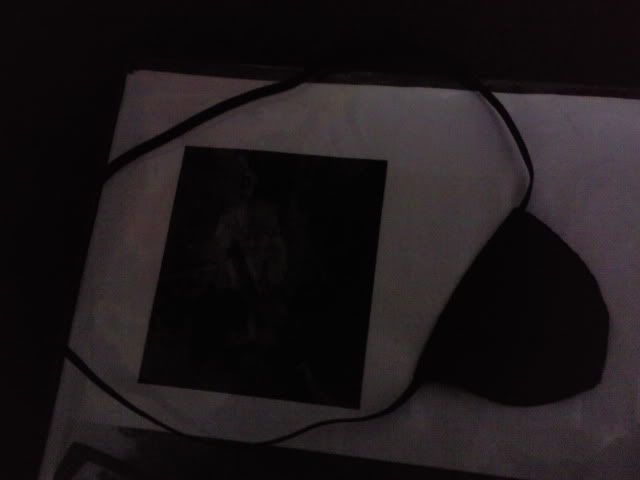 total: err... free?