sewing the seams took my at least 3 hours, and it's not even a big patch. i had to constantly re-hole the stupid needle cos it kept getting stuck. and did i say how much it pisses me off? i'm beginning to grow a kind of unspeakable hatred for things like this. and it's not even tied to the problem at hand.
1) seam, fold the corners and do pleats. attachment of the frills to the collar line was done by handsewing because the machine JUST CANNOT SEW so many layers. it used to be able to, at least.
2) add hooks behind
and i finallized my coat too. added the spray painted rings to the suspenders.
sewed on the dark blue layer and tied ribbons as hooks.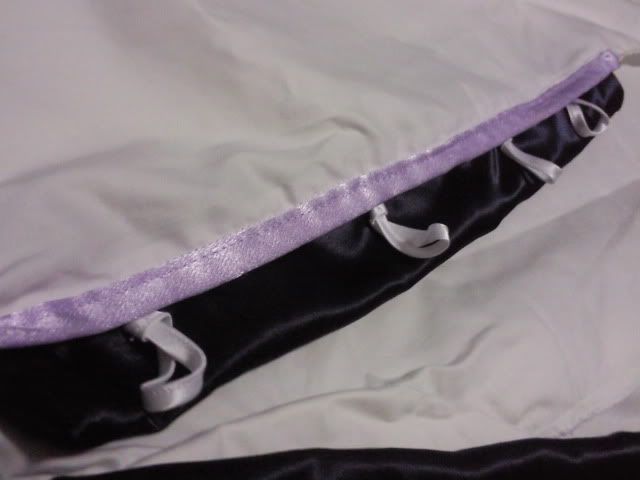 then added buttons. sewed up the coat's edges as well so the trim lines don't appear visible on the outer layer. coat done, hurray.