sewing machine is on maintenance, so the only thing left to do is to cut cloths. oh well. at least now i can post a bit of the process.
template for the sleeves. 2 long rectangular strips for the frills. the rest all 2 pieces each.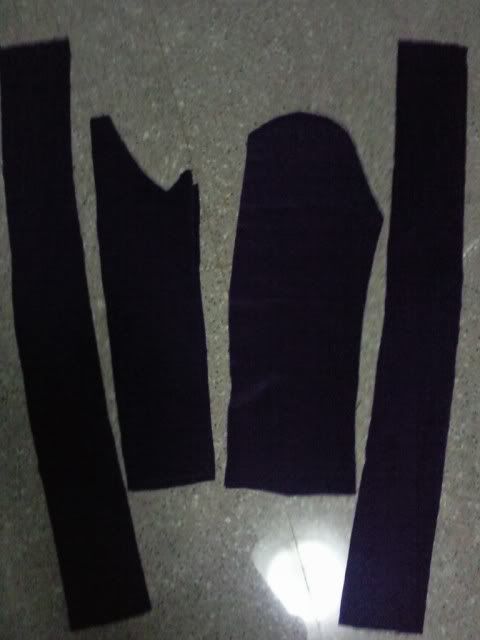 for the shirt itself, 2 pieces each. 2 long strips on top and bottom for neck frills.
for the thing he hangs around his neck and his outer coat.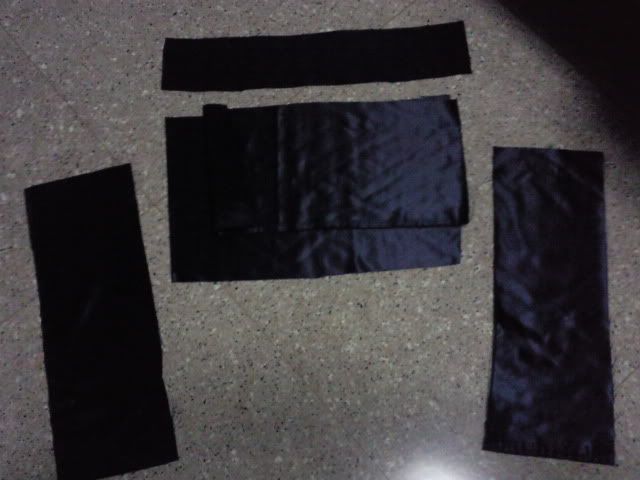 and emily!