my family came over to visit in the middle of june and went over to jeju too. i was only able to look for them on sunday. they were staying at prince hotel in myeongdong, a very big and comfortable place and i went over to tongpang. hohoh.
it's practically an apartment, complete with a living room.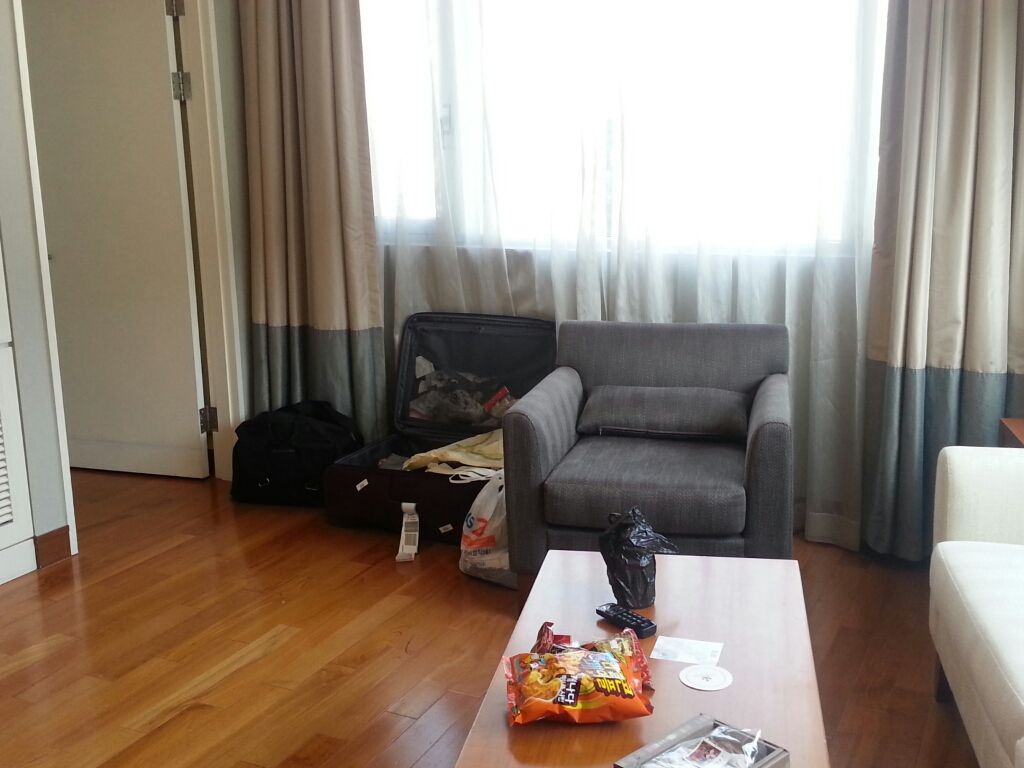 there's tvs outside and in the bedroom as well.
2 big beds and cabinets
huge washroom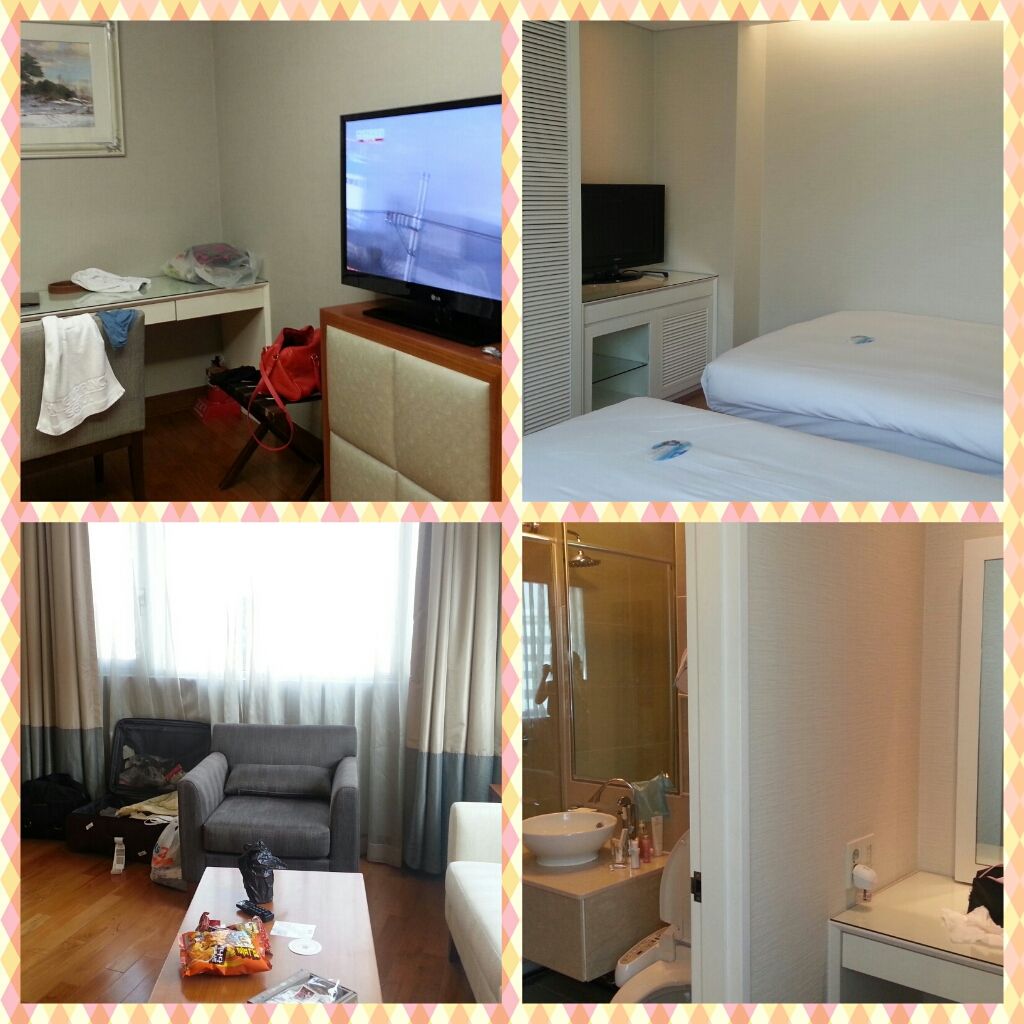 i took them to hyehwa to walk around and had pat bingsu at a cafe. shouldn't have ordered 3, these were HUGE.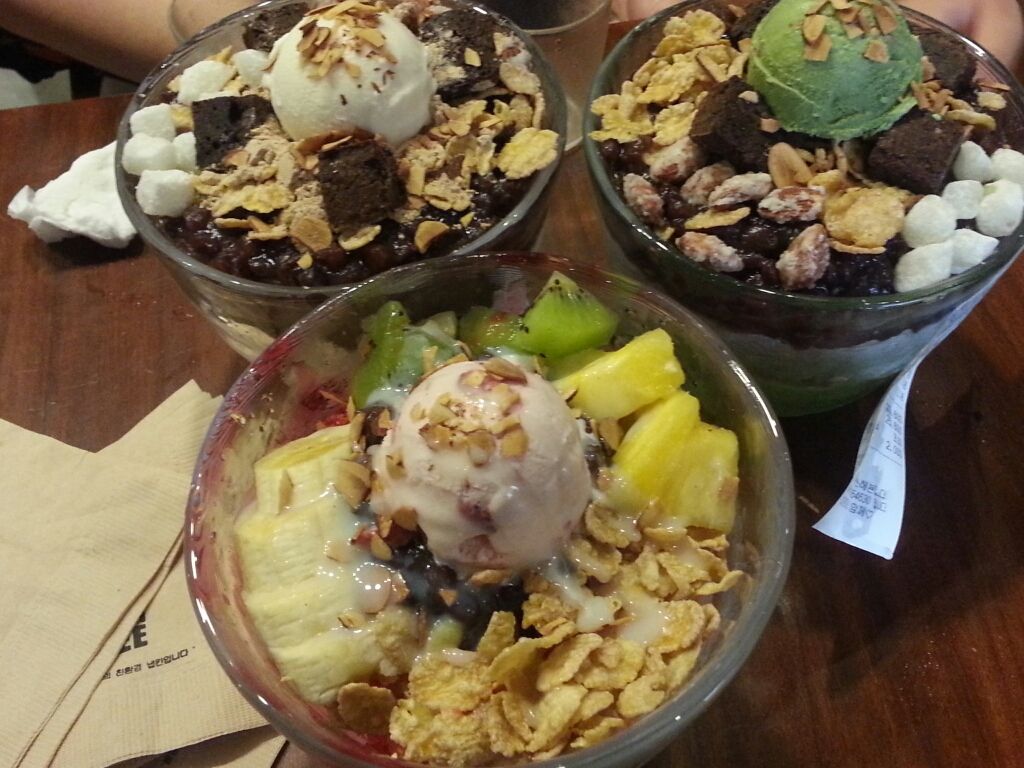 passed by a few pretty neat restaurants.
slept over and woke up at 7am for school. it was much nearer from here to SKK than from Yongin. i actually got off school early but i took the wrong bus to jamsil and eventually took 3 hours to reach when it should have just taken 1. decided to try the bus to Sadang but took it in the wrong direction T_T
when i reached lotte, everyone else was already waiting. since my family wanted to meet mr k, i asked him to come down too. and my dad had cravings for fried chicken for days, so mr k bought 2 boxes of kyochon chicken over.
we had dinner at ashley's and it was just a like a big family reunion. kekekek.