ok so i got sent off to philippines for their first ever WCS Philippines semi final event, called Cosplay by the Bay held at Subic convention. sometimes i thank my linguistic skills when i get such opportunity, although i will have to work as a translator too. not that i mind - you cosplay and translate at the same time, it's like a dream job for me xD this is the poster they used for the marketing there.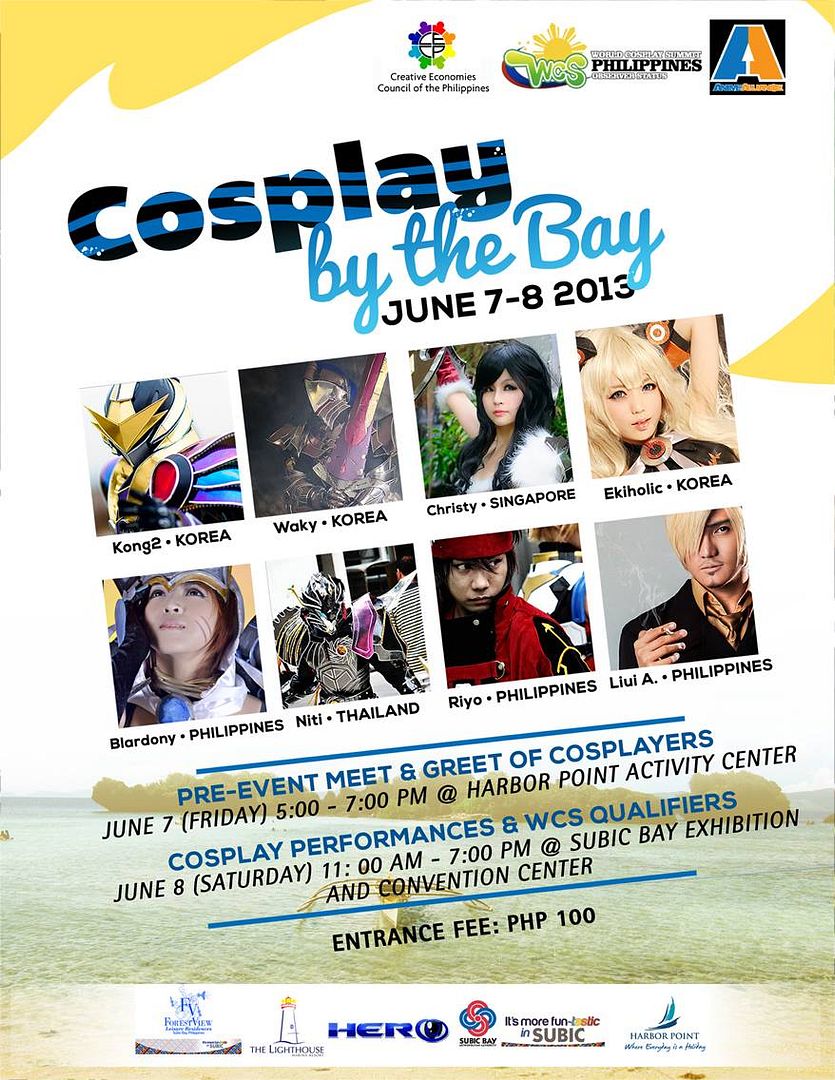 mr kong, waky, eki and me took cebu airlines over. i think it was the koreans' first time taking budget airlines so they were amazed by how meals can be bought anytime and water is not provided. not that it's a good point there. on top of it, it's actually almost the same price as korean airlines, too bad the timing was just not available T_T would have preferred the food there.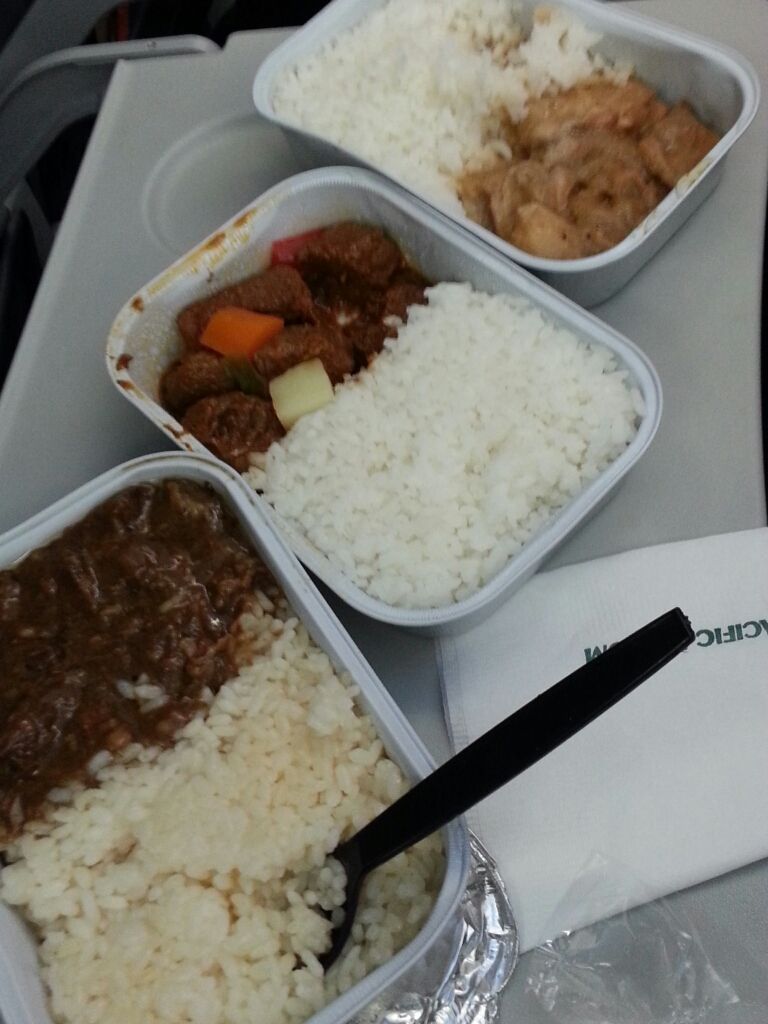 but when we reached... big problem. due to all the bright blue boxes and the excessively abnormally looking luggages we have, we were stopped at custom check. the security insisted that we couldn't pass unless we produced the invitation letter and the packing list (which i couldn't understand because he kept pronouncing it as the PAArking list. tsk). and he spoke in a very demeaning manner, as if we were criminals. when i asked him to talk to our organiser, he refused and when i asked him what's the prefix for dialing philippines number he said i have to solve it myself. JEEZ. what's up with telling me a few numbers so i can hasten the process?? i was so vexed i shouted at him. then i was told i could bring our organiser in, but the security at the entrance wouldn't let him in and i almost had to shout at all of them so they would coordinate internally and save us all this shit. seriously. in the end we waited for about an hour plus before ranulf came over with the printed invitation that was needed. i don't really care if you were 24 years in the business, but this has got to be the first time guest cosplayers are stopped because they don't have a freaking letter. it's not like we're some multi-billion entertainment stars????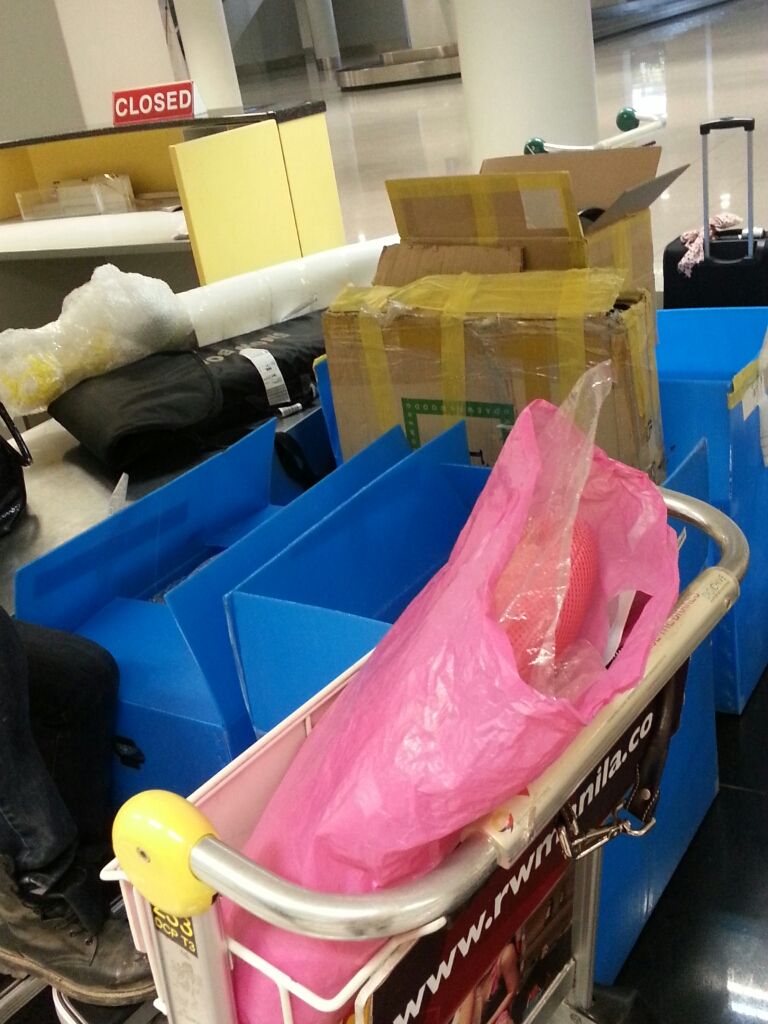 we have like 5 blue boxes and 2 brown ones + 2 luggages and weapons, but they all didn't even exceed 60kg.
when we got out we felt so tired so it was good that the next thing on our schedule was lunch. we had some pretty good japanese food at this restaurant (but we had a queer budget to adhere to zzz). we ordered different things to share.
then we reached our hotel after 2-3hours ride from manila, called the Lighthouse.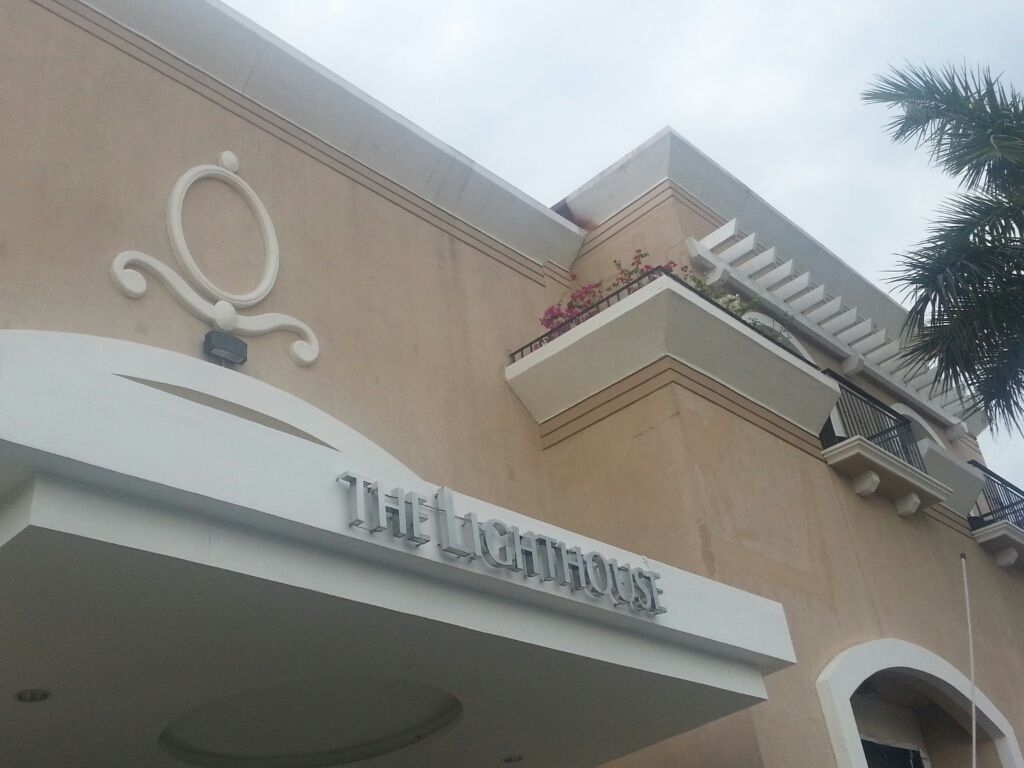 and it was a luxurious, grand, beautiful hotel - one that erased all the bad moments since we touched down. one that made the whole trip worth it! (if only the guys will stop messing the place up, that is). and our poster was just at the entrance!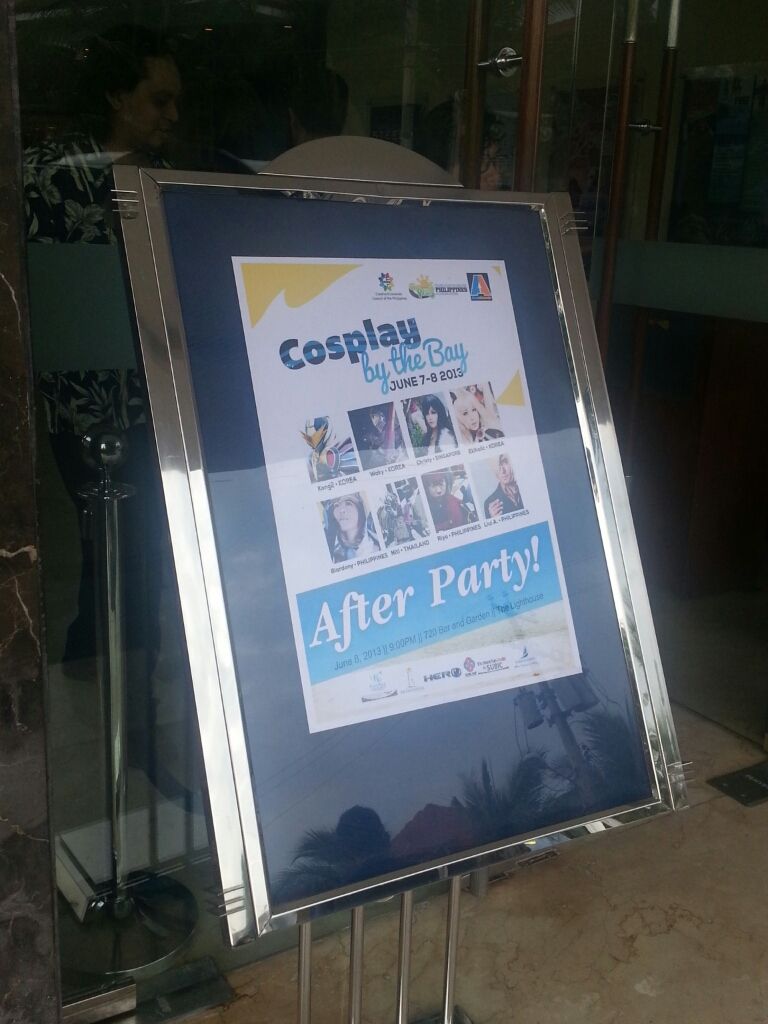 this picture is actually taken on the second day because they messed the whole place in the night, and i had to wait for room service before it was clean again. kekek.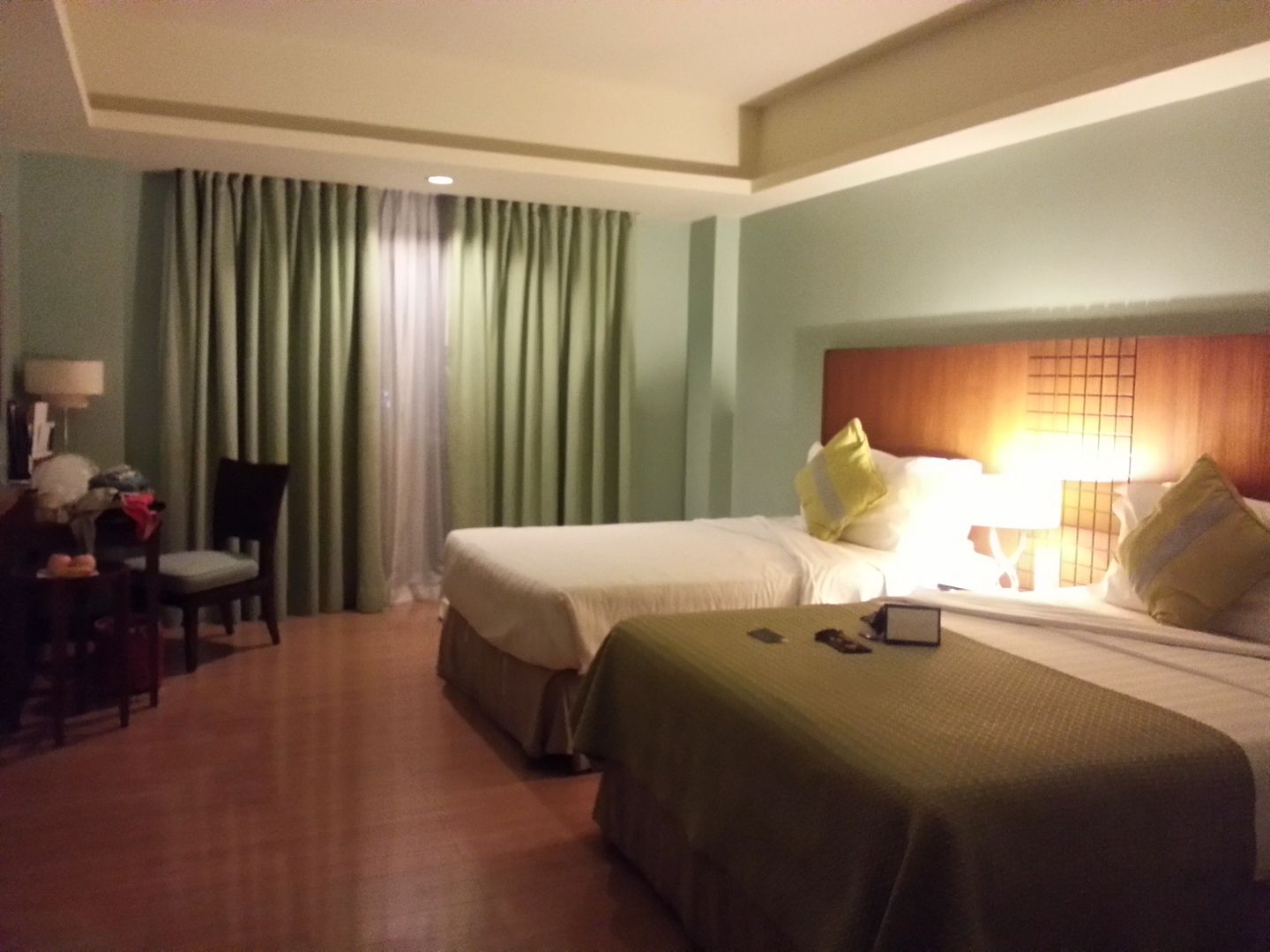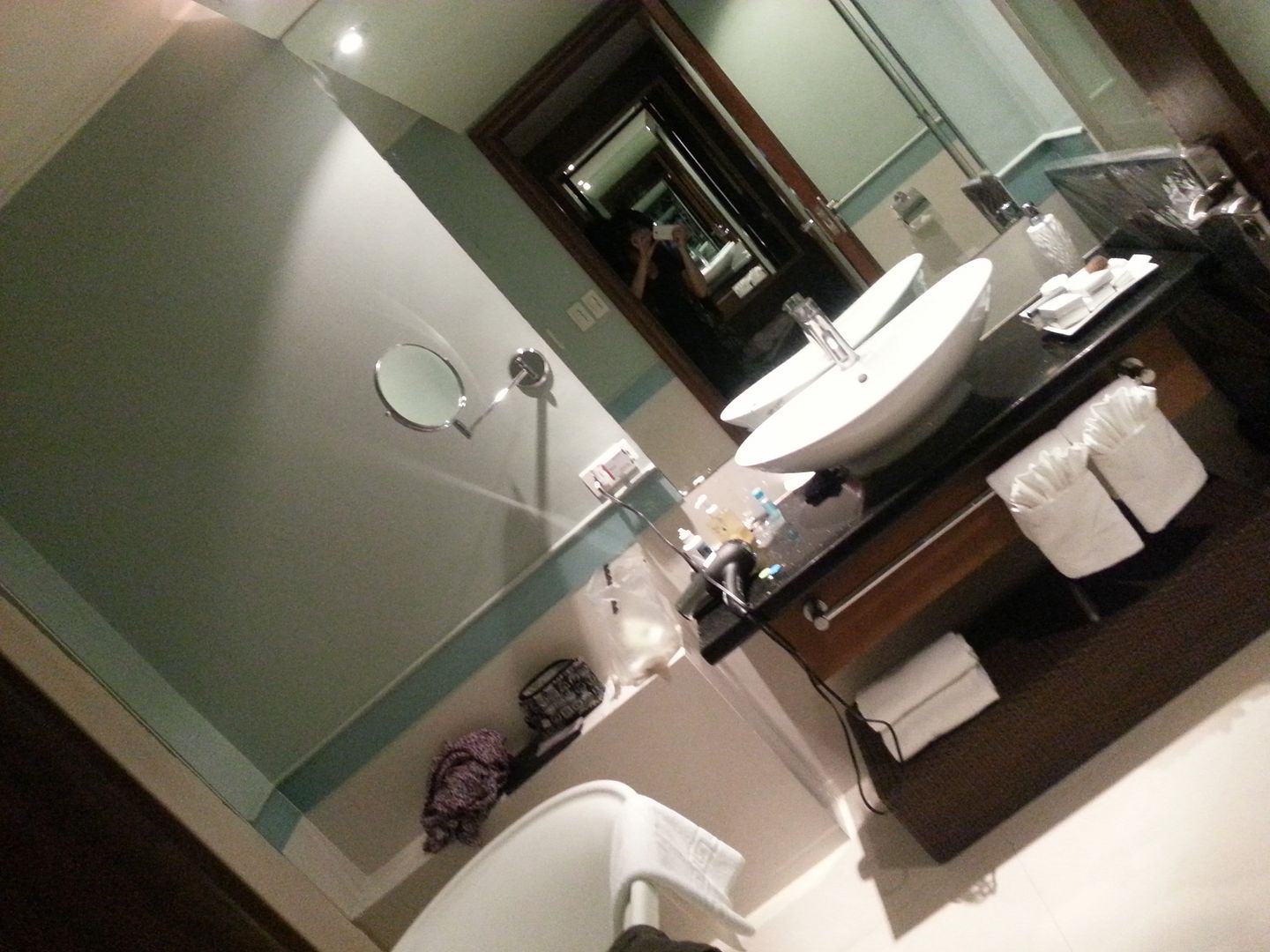 even though we were pretty tired by the time we reach and were told it was not compulsory to cosplay for the meet and greet, we were pretty compelled to do it all the same. it's just better to be in cosplay for such events anyway. so within 1.5hours me and eki got changed and ready to attend the mall event. what a record...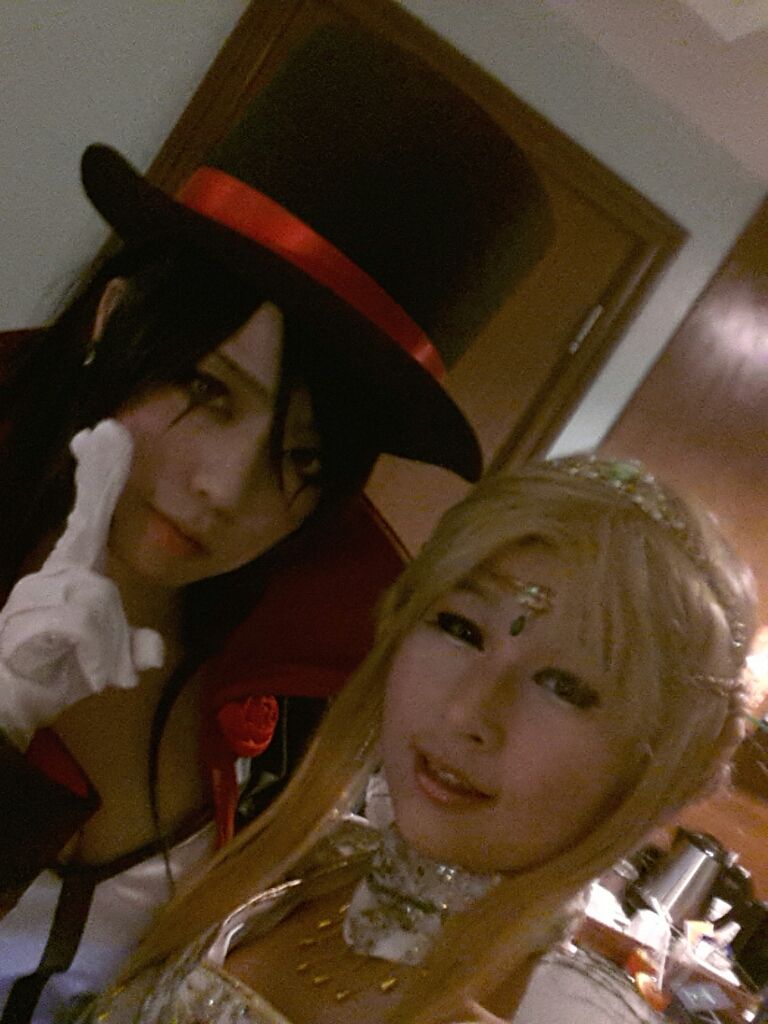 it was about 630pm by the time we reached.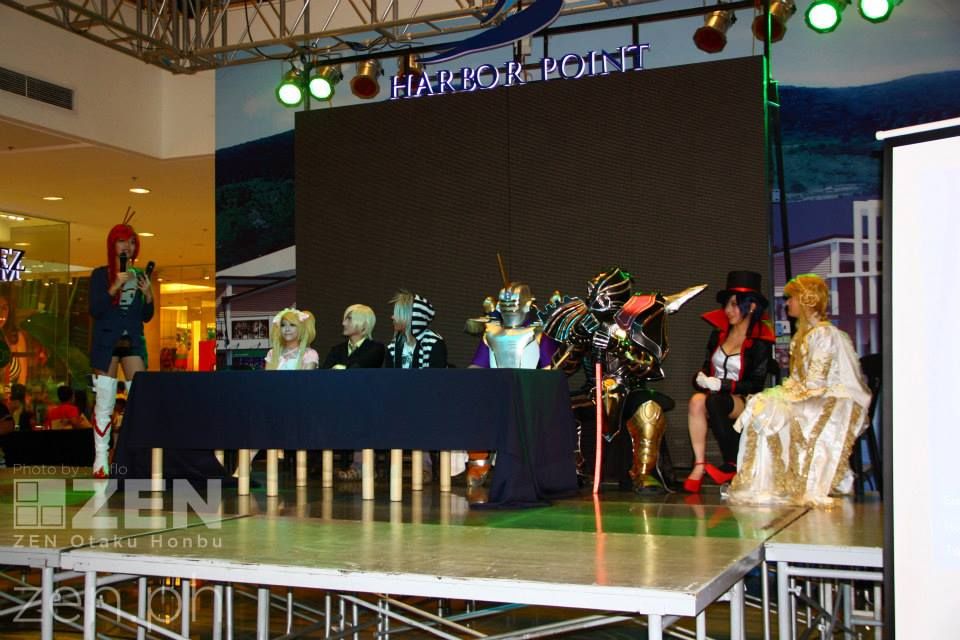 we got interviewed and questioned by the audience, and it was really welcoming because the audience cheered a lot the moment you appear. gotta love filipino fans!! then after the Q&A session we took pictures with the audience. look at the bunch of iron mans!! wooow.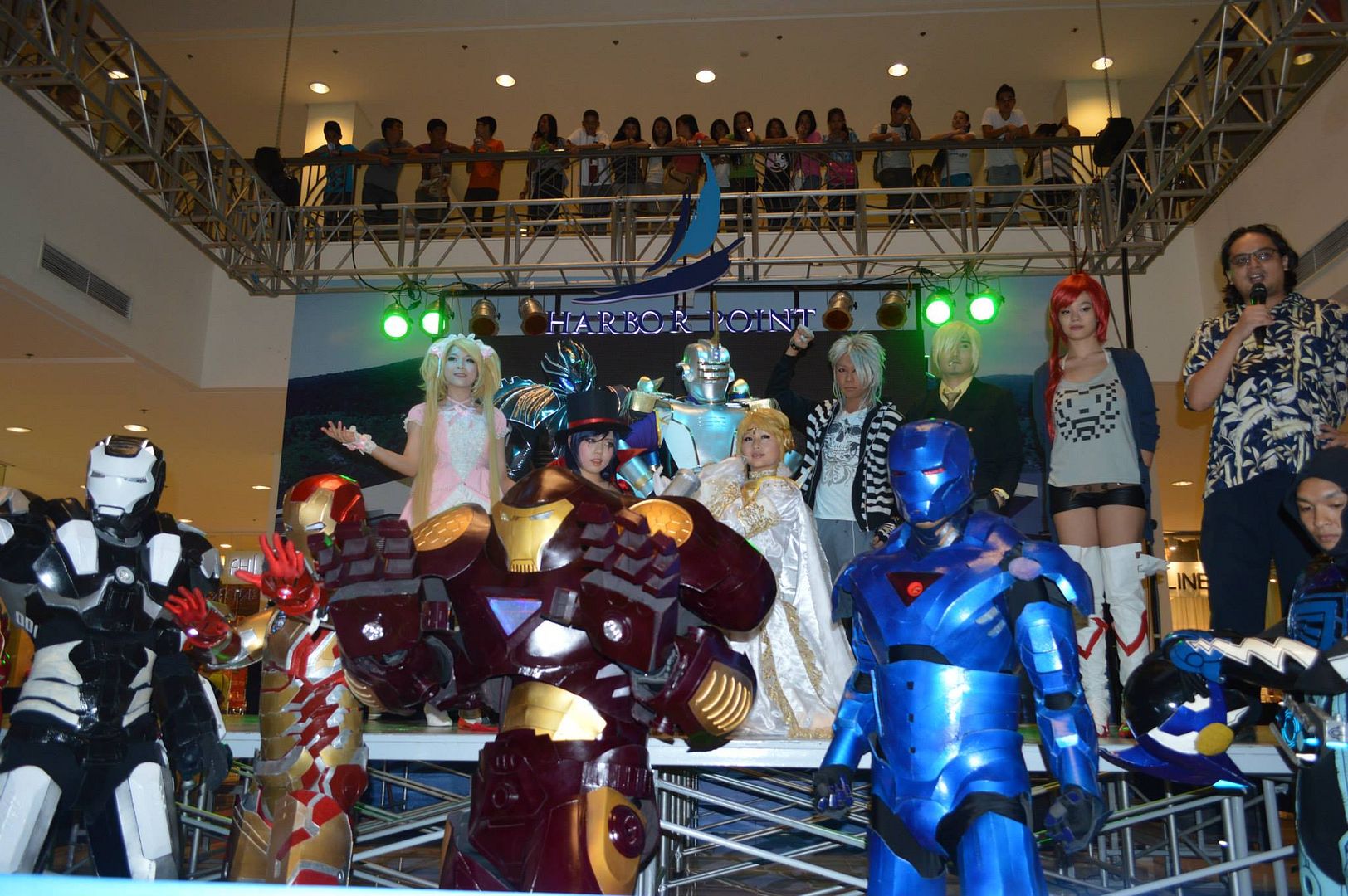 we then paraded around the mall before the event ended. and time for self-shots!
introducing team csl first~! the 2 guys abandoned us because they wouldn't wear their armour for that day. tchh.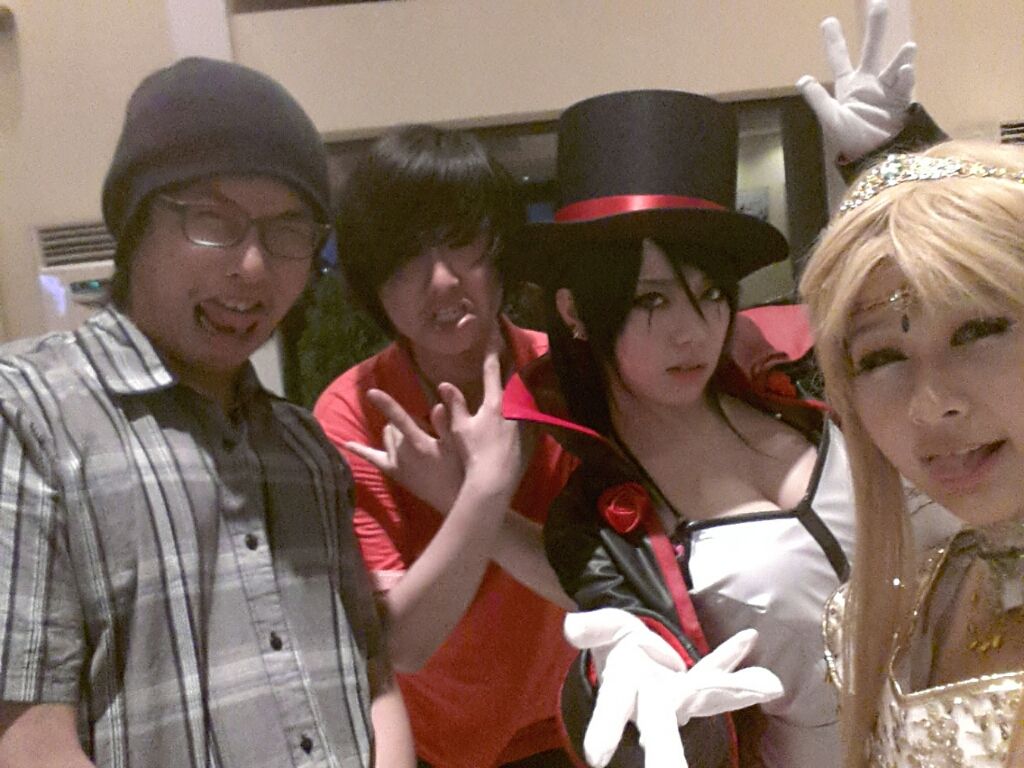 this is with niti and prangawee from c4 of thailand~~~
this is the emcee who hosted the event, the same girl who was emceeing for our rampage lol event the last time we were here!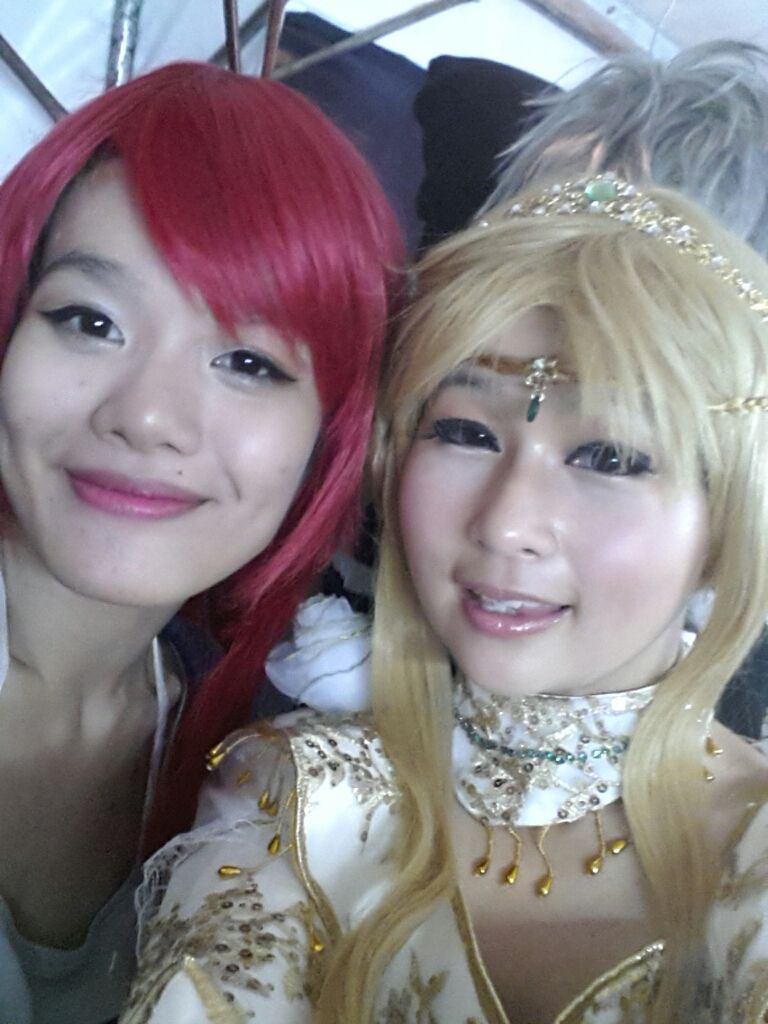 here's riyo who represented acm for philippines in the individual event!
and here's 2 stars of philippines - pretty christine and cute liui~~!! kyaaa!!! i'm so glad i got to know them on the trip!!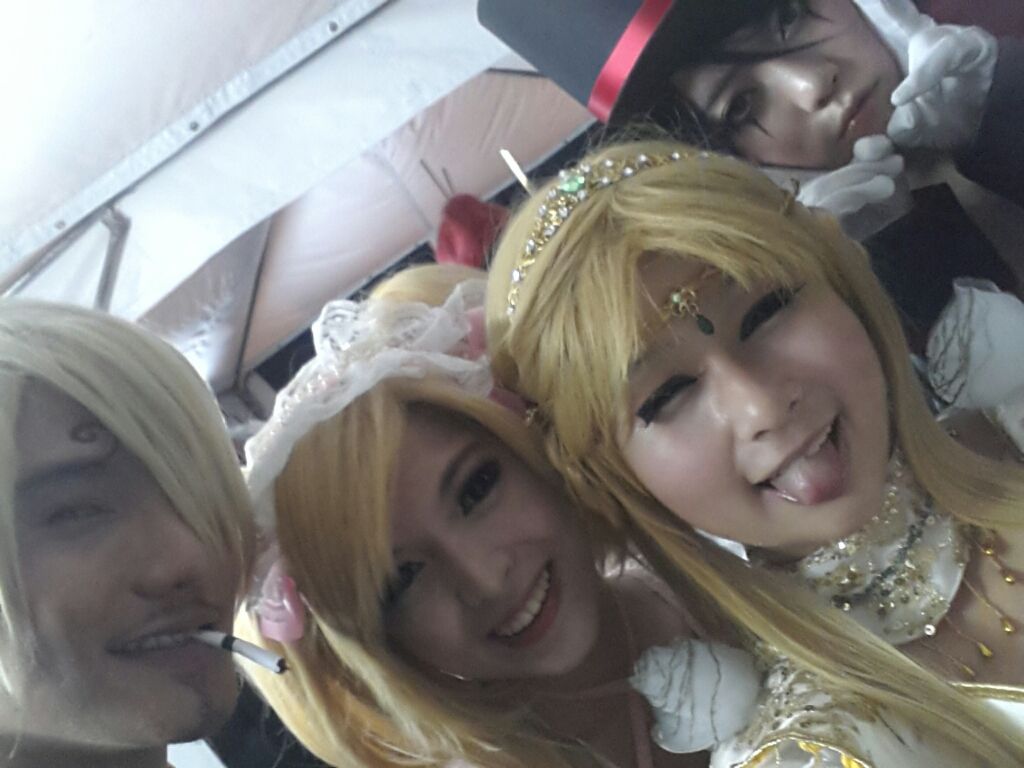 we then went back to our hotel for dinner. at first we thought there was a buffet but actually our menu was already fixed. however, we were told to do a mini photoshoot before we change out, as a sort of marketing for their hotel, since they were our sponsors. so we took pictures in our costume checking in and having a meal. we definitely don't have this kind of marketing in singapore... and i wouldn't be sure if it will work in our country too. so it was kind of a refreshing experience for me. and while looking at their menu i saw that they have this steak for 1400+ pesos. whoa.
so here's dinner. i think it's beef but it was a bit hard. bleah. i wouldn't say it's great - and thus it shouldn't be that expensive steak i saw on the menu. but i think their drinks are nice!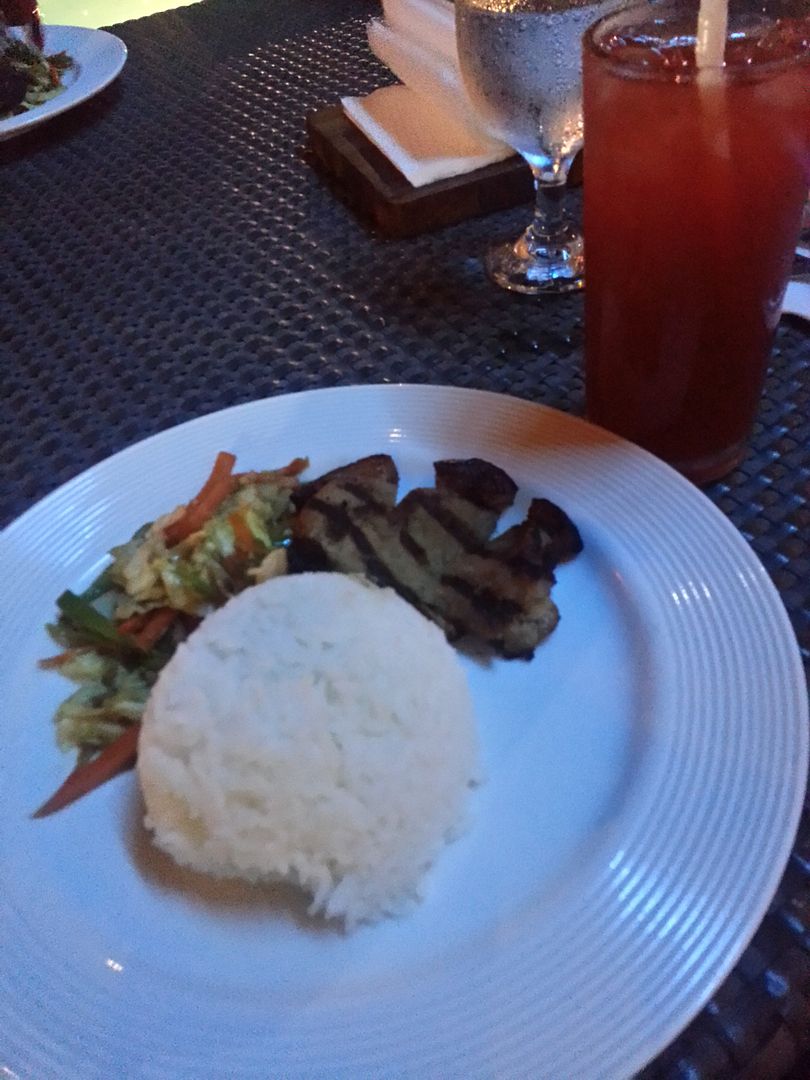 we then went out for a trip to the convenience stores, but me and mr kong stayed in to work on the props xD
when the guys came back.... they bought like over 1000 pesos worth of snacks... it was crazy. but looking at the dinner and the long day we had, i couldn't blame them for still being hungry!