had lunch at semaeul sikdang as i wanted to try the dwaengjang there (on the right). however, it is a little salty for my taste, and the kimchi stew is still the best (right)
also wanted to visit onepiee cafe and to shop around as well, so we went to hongdae today.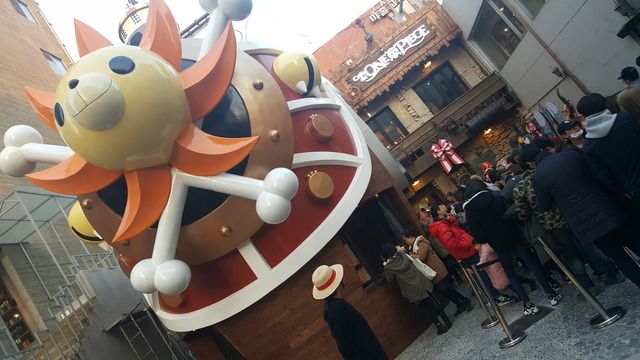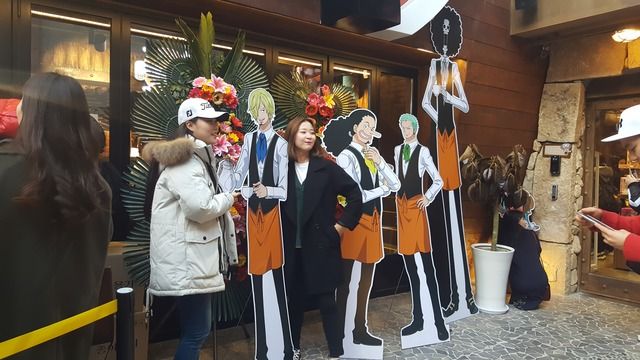 the queue in is pretty crazy so we only dropped by the gift shop and went off.
there's a castella shop that smelt so good just near the cafe! waited for the cheese version, which came out in less than 15mins.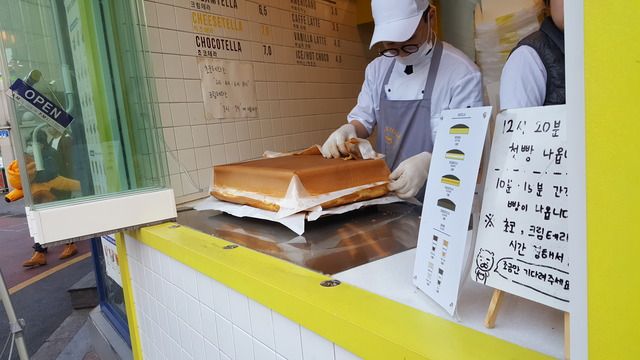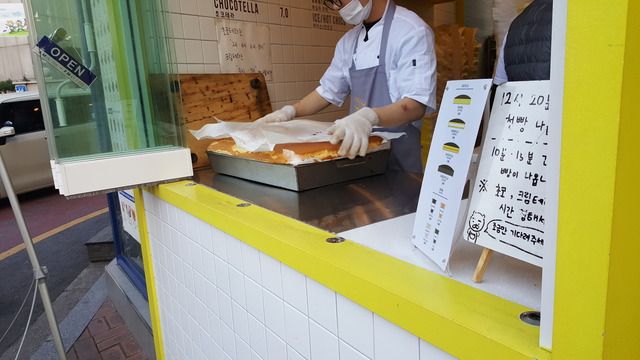 walked around the area looking for dinner place, but there's long queues everywhere and i wasn't very hungry. passed by a bbq place that's featured in jealousy incarnate!
eventually settled on a stew place. i can't remember the name of the place, as usual, but we ordered a soup and chicken. it wasn't too bad. there's also dokboggi as side dish, but it was really spicy.
after that we headed home.