so... i'm kinda here again. we randomly chose a place for dinner and the ambience is actually pretty awesome, with cubicle seating. it's called JS kitchen.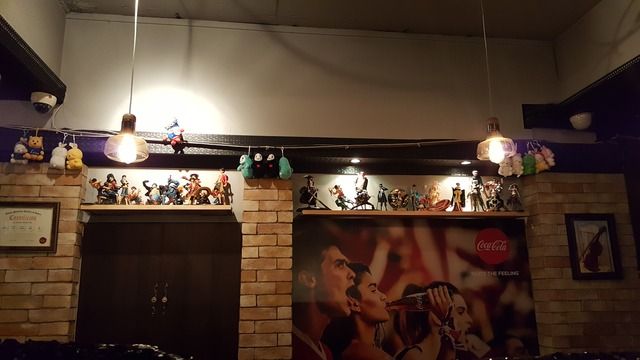 ordered prawn pasta and crab risotto
unfortunately it's pretty pricey, at over 17k won for the dishes each, and you actually get tired of the taste after a while. bad choice of the day, and might not come back again.
there was a waffle cafe nearby and as we were too full, i refrained from eating further and only got a drink to share. seeing as how everyone was having waffles, i'll definitely come back again to have one next time!!!
in any case we parted ways as mr kong needed to meet someone else, and gave me his card to do some shopping. i bought like 4 tops and a muffler for less than 60k won. so proud of myself.
while resting, a random manhwa artist approached me and chatted, and asked if i could meet her another day at her studio. she was a trainee, and we exchanged numbers since it was impossible for me to meet her then (at like 10pm+???). she contacted me but i was advised not to pick her calls or message her, so i flew her kite on sunday for the gangnam meeting. everyone says that it was suspicious that she didn't even know what is facebook and doesn't use social media (a cartoonist ought to use this for marketing purpose at least), and she was using a super ancient flip phone model, so even if she does look decent, i should not meet her.
i'm so sorry dear jisu if you happen to see this, but i don't want to be kidnapped randomly too!!