went to gangnam for a post-project team outing! ate at jayeon byeolguk, a korean buffet. came here before previously after monster super league shoot, and coming here again for monster super league outing. lol.
since we came here twice, i didn't bother to take any photos. we visited paris baguette for tea afterwards, since all other cafes were full of people. look at the cute cups!
after that it was time for shuma to go but we couldn't help but stop at a popular arcade there.
it turns out we have someone good at DDR!!! our photog giro! look at him! i can't even do 10% of that... T_T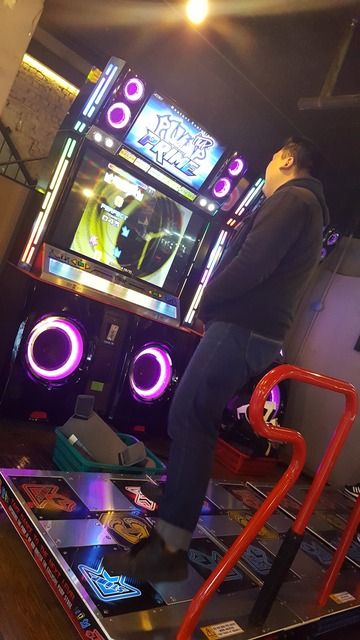 guess who is singing alone in the solo karaoke box... haha.