well of cos i've already gotten most of the materials from the shopping list i posted some time ago. so here's the progress!
did the whole robe first. quite proud of myself because i didn't use any templates! so how i measured it was i drew my own outline on the cloth while i lay there (please laugh while you imagine how i did it).
glad it turned out fitting! (yes like fitting, gosh, i wish it's a bit loose)
i love the french brocade. hmm hmm
and i find that i don't really like this blue. sighss. for the front and back 'tails', with the tassel ends.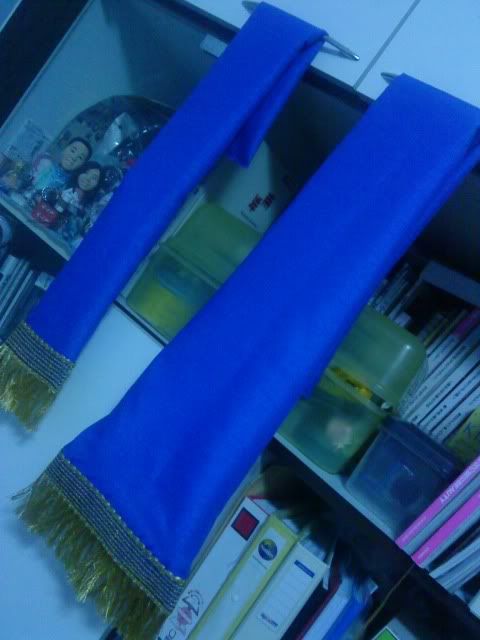 and yesterday i worked on the patterns.
1) sketches first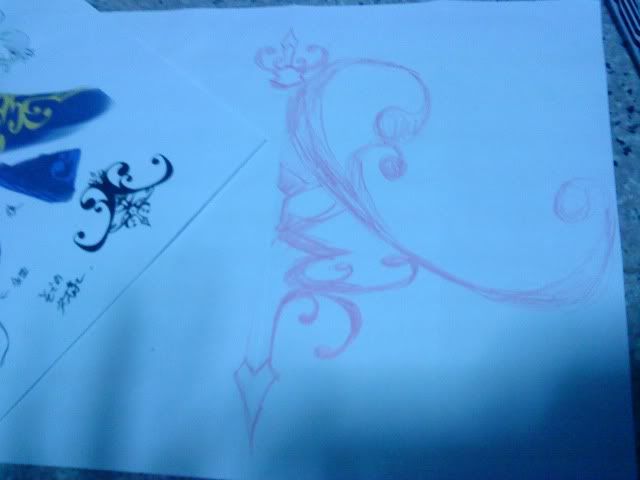 2) then the cutouts
3) drawing the cutouts on the fabric
4) painting them
(will take a picture of step 4 later)