and i've actually worked some more on yf! her costume is really driving me crazy. and now the weapon is driving me crazy too. i have no idea how to attach the pincer thing to the pole... sighhhs. so i've only the base for now
masking tape for weaving. hoho.
golden tape around some thick string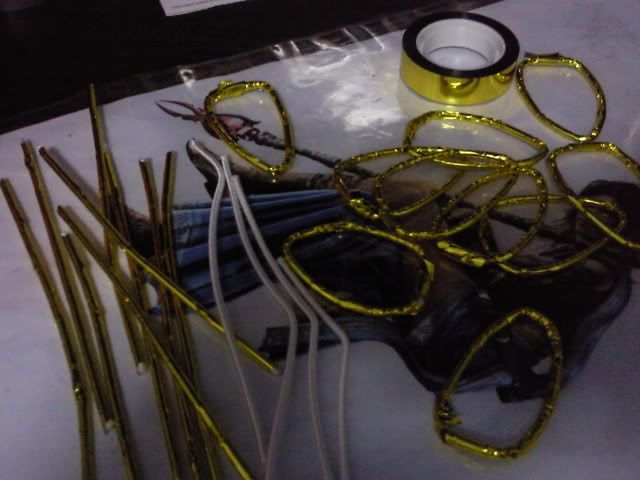 then wrapping it around the pole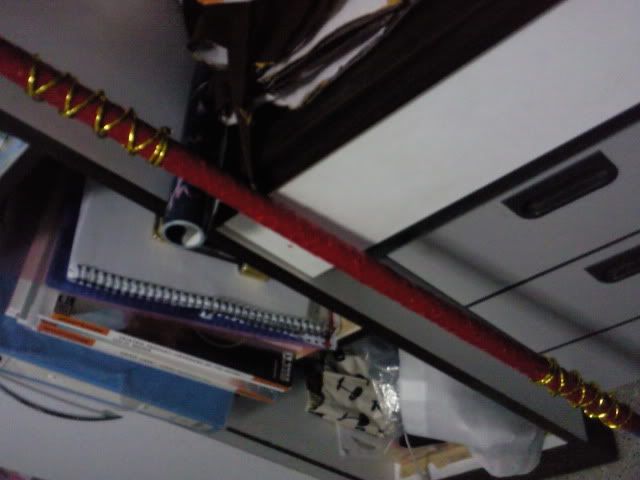 managed to get some square beads to spray paint and hot glue on the boot cover too.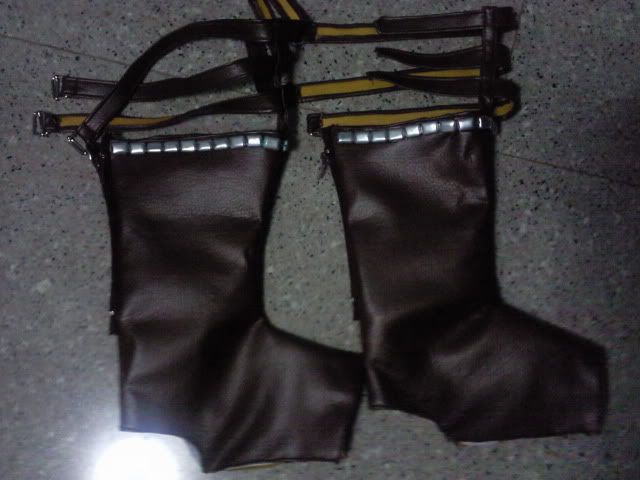 and the final version of her necklace/earring set... which i discovered was actually red in color. bleahs.