DAY 1: arrival and shihlin market
left singapore around 1pm for the 5 hours flight to taiwan.
plane food was not very good. eva airline has the worst plane food i've tasted so far (to a person who likes plane food... oh well...)
look! fahrenheit greets us in taiwan xD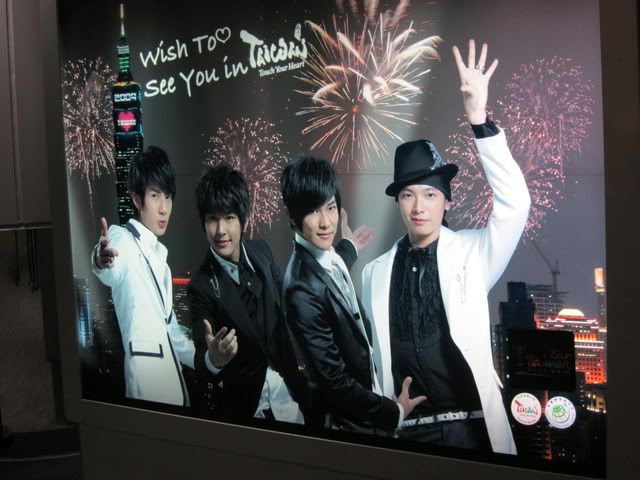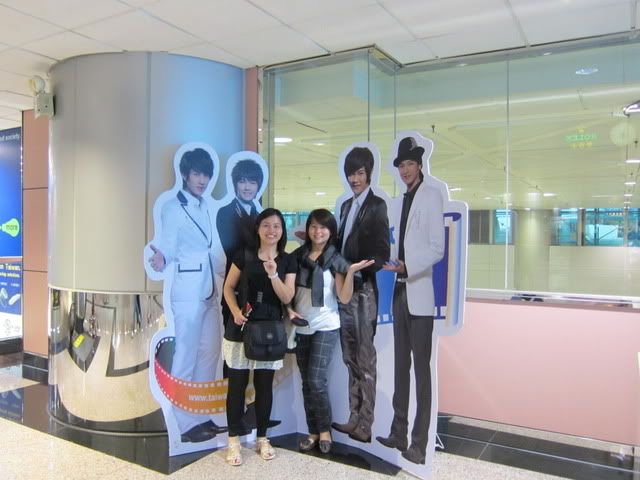 spotted an odd tomato man at the airport...
got into our very retro lighted bus to go shihlin, first stop in taiwan.
i passed by fuji xerox building! not very clear, oh well!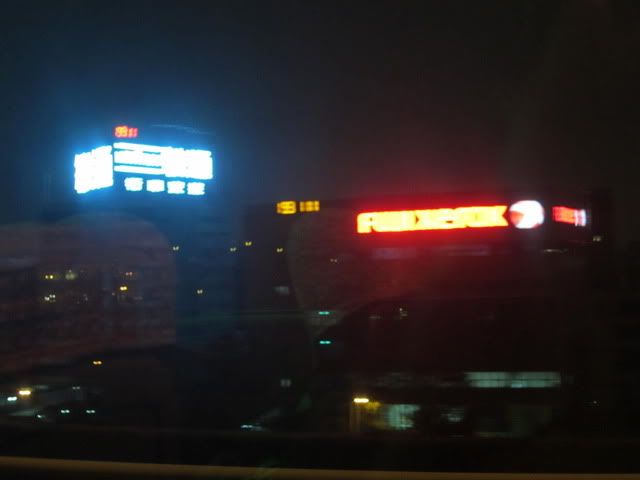 reached shihlin. saw some strange fa lun gong people...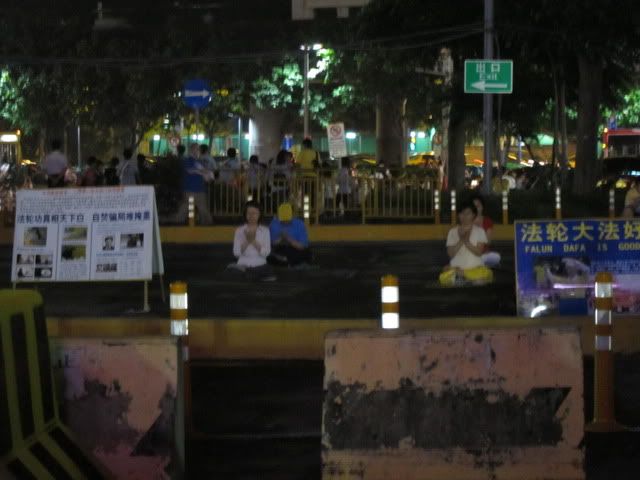 we reached shihlin around 6 and only have 2 hours to chiong the food and squeeze a bit of shopping instead.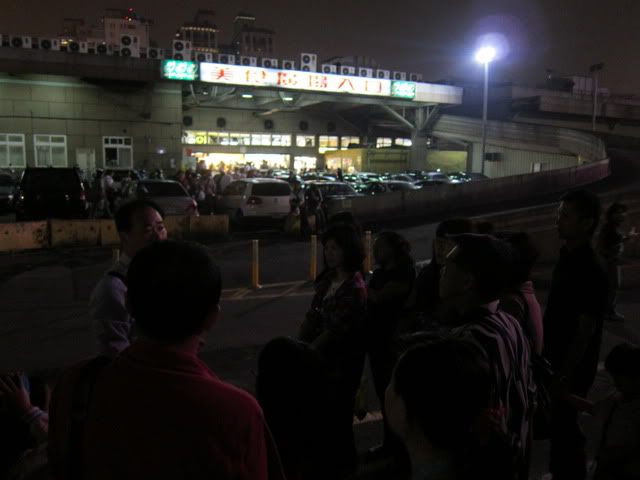 this is tian bu la (tempura?)
stinky tofu
bought from the wrong store, not a very nice oh lua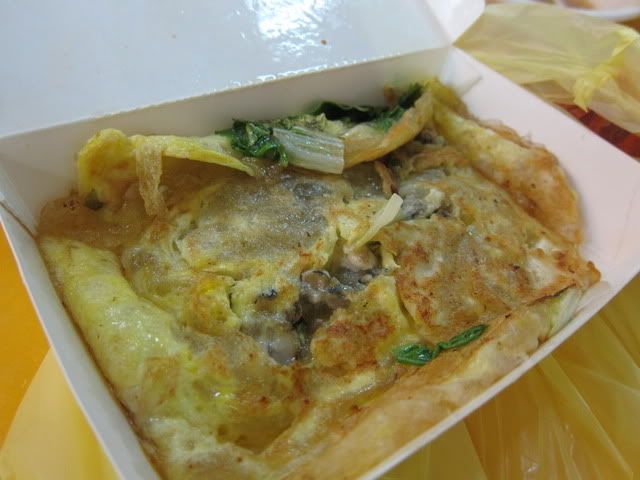 some octopus soup from different stores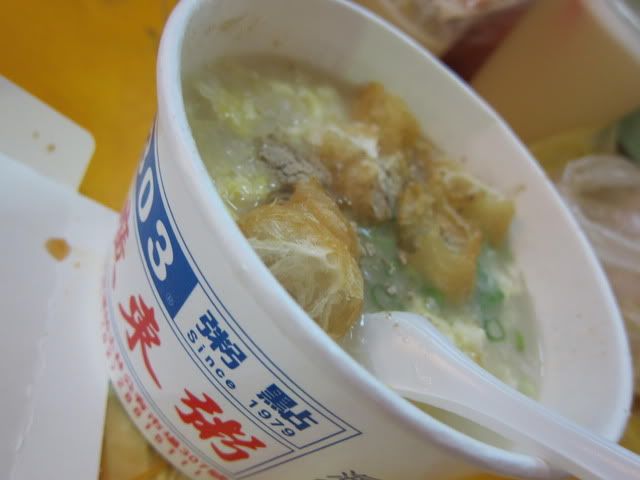 one of them is a qi li xiang 七里香 aka chicken buttocks (*plays jay chou song) - the one in the middle with the triangle shaped. quite nice surprisingly.
bread with porridge called guan cai ban 棺材板 (coffin bun?)
how can i forget xxl chicken, just look at the size...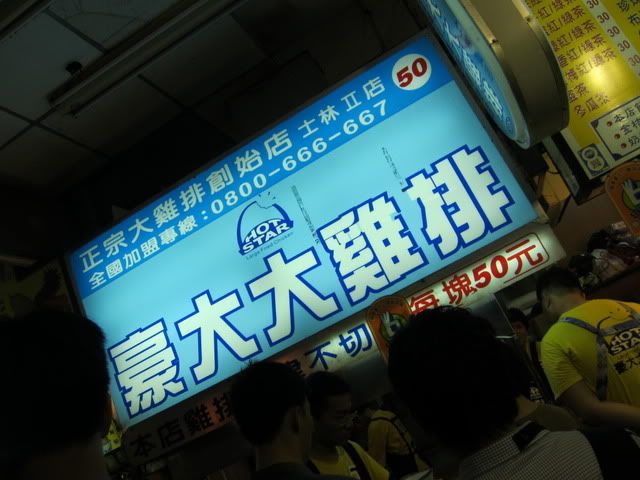 this is big bun wrap small bun 大饼包小饼. NOT NICE!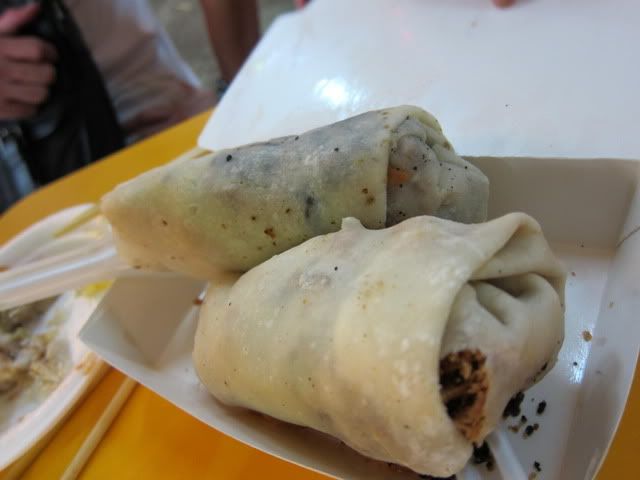 bought 2 white bittergourd drinks which my dad finished... very very bitter (on right most). eeks. the other one is a kids favourite (some kinda milk, can't remember name, on left most - i like!) and a ai yu drink (middle - sour but not too bad).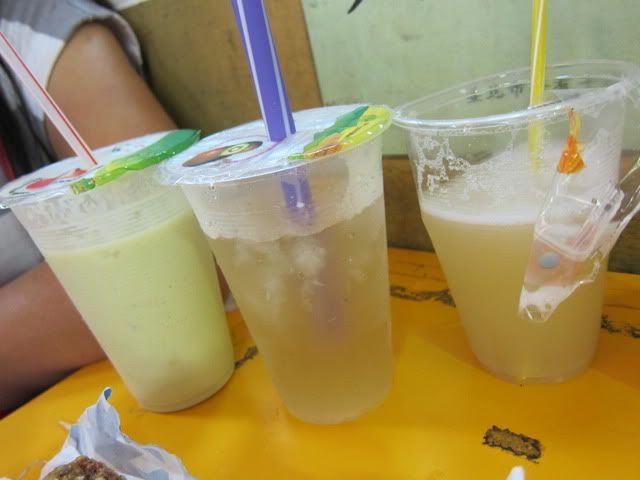 i fell in love with the first shop i entered (called 'sassy') and bought 3 tops off the shelves.
later on, we went back to sleep in the biggest hotel room i've ever slept in!!! it's really a very 'jing cai' hotel!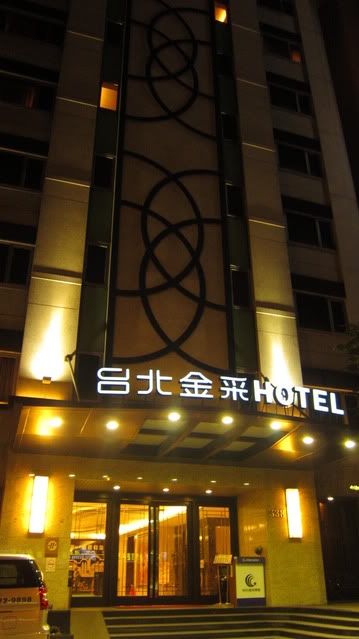 our keys (works like ezlink tapping)
this is mine and sis' room!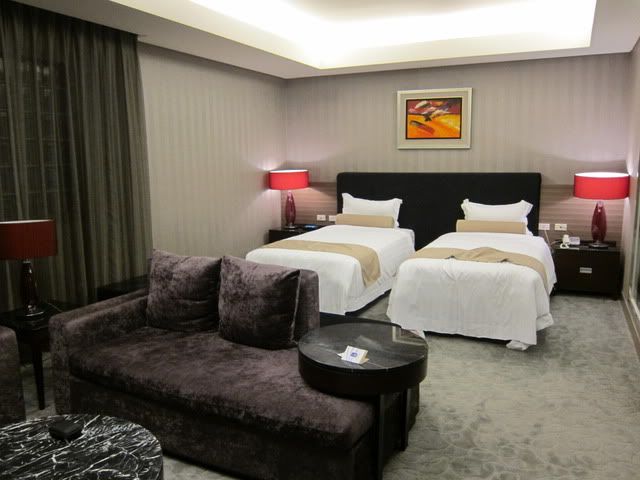 we have living room!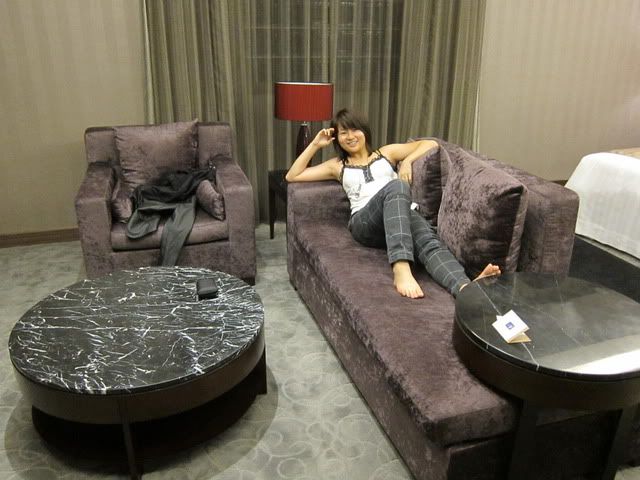 and a transparent bathroom...
we went downstairs to explore the hotel further since we had nothing to do.
big penguin spotted!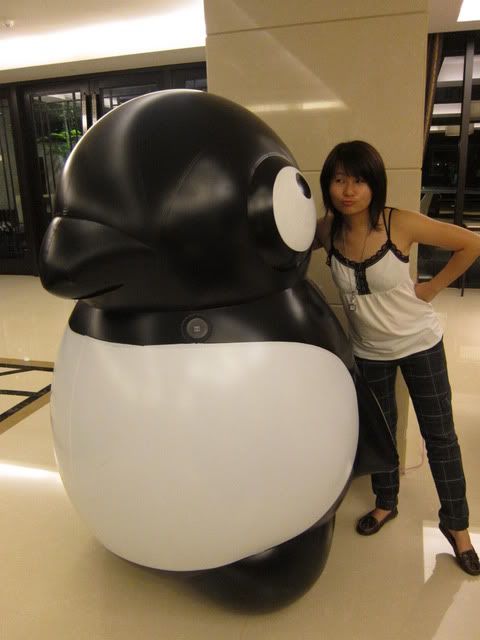 band statues...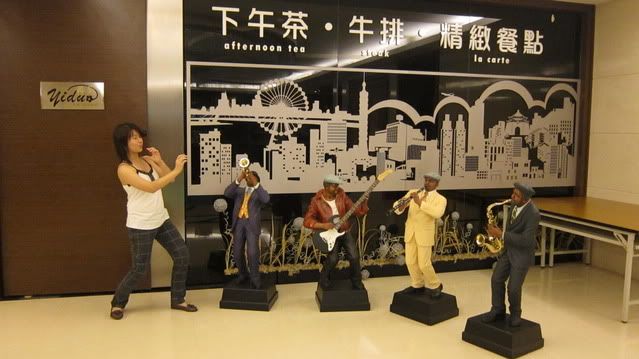 there's a little technology display at the entrance of the hotel... i like the usbs!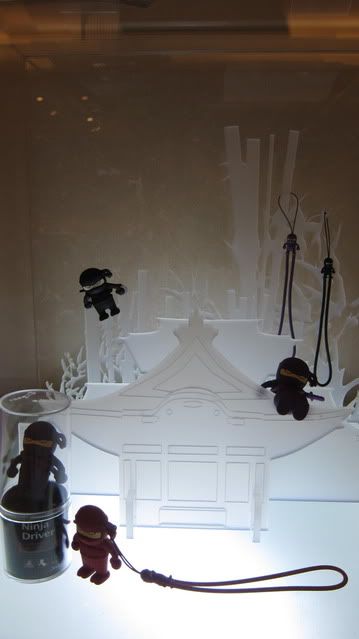 and we went to the only place that's still opened... family mart...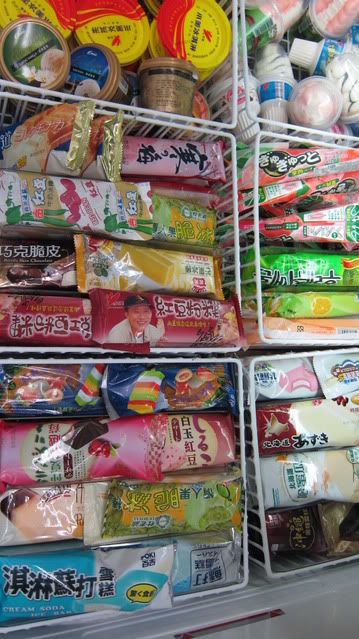 hey they have a shelf for all the booze!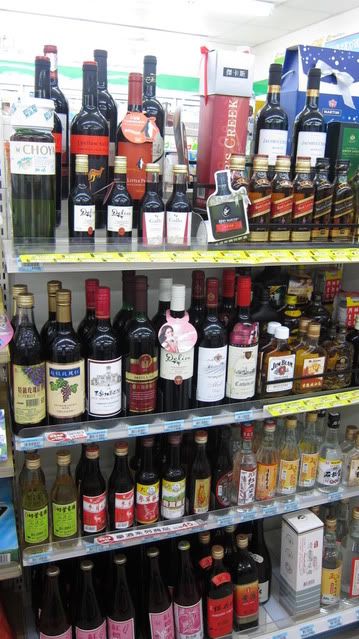 and oden counter...
passed by a restaurant (buffet-style) with lots of pc counters... no they are no like sakae menu pc.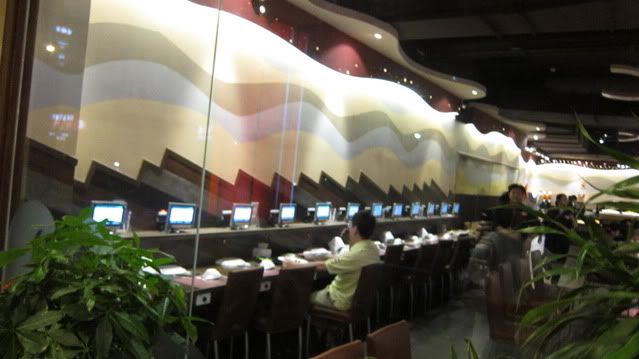 and back to our lovely hotel!!