DAY 5
finally got to the theme park moment! glad the day was sunny but the freaking roller coaster i want to go on is closed for... painting! grrr of all the days...
oh well, photo spam near the entry first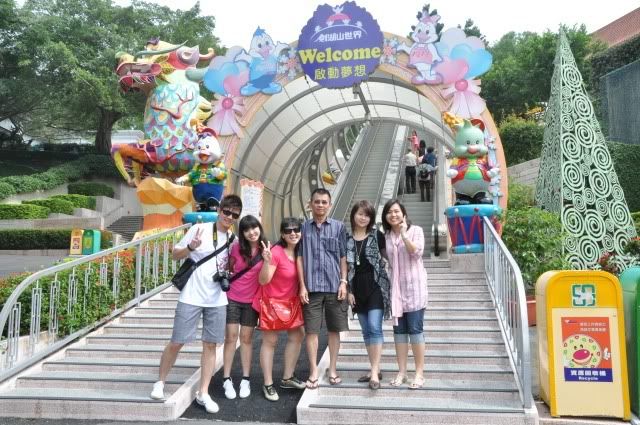 nice waterfall
it was still early (about 930) so the 2nd roller coaster wasn't opened yet. here's some preview...
then we went to shop around the nearby souvenier shops while we waited
and finally we got on!
there was a 7second suspension here before we dropped. wheeeee!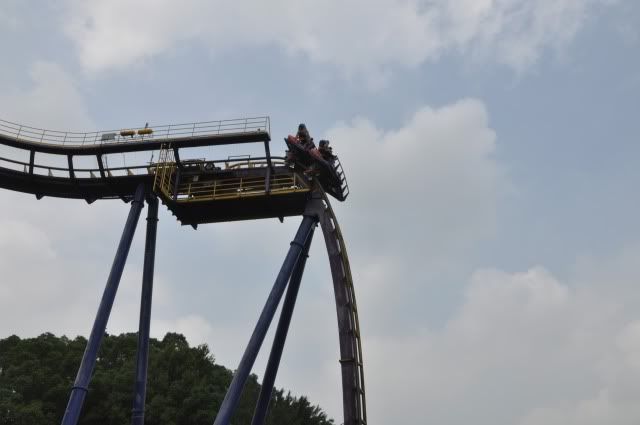 we took it twice then went off for more scenery shots...
moomoo
cute japanese statue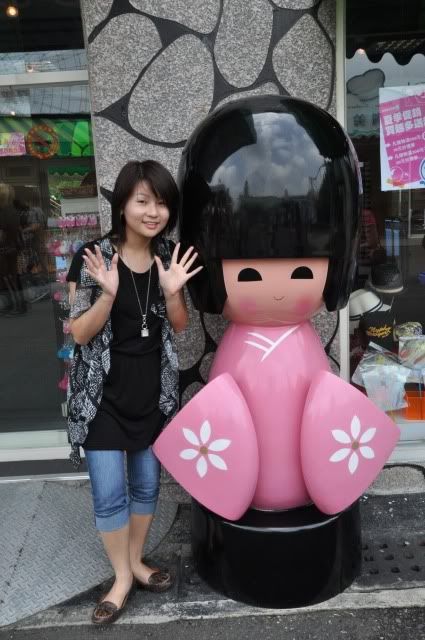 we then went on this super dizzying ride...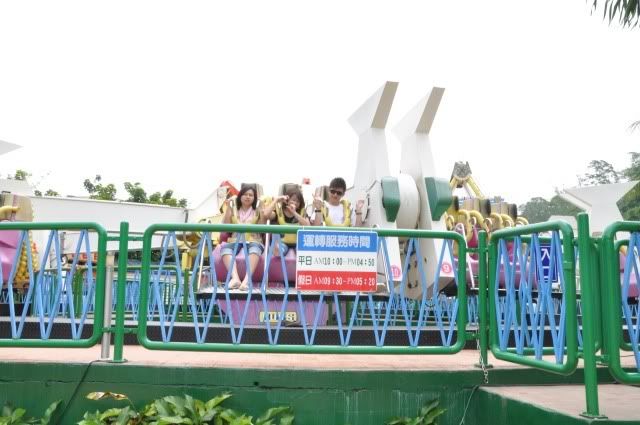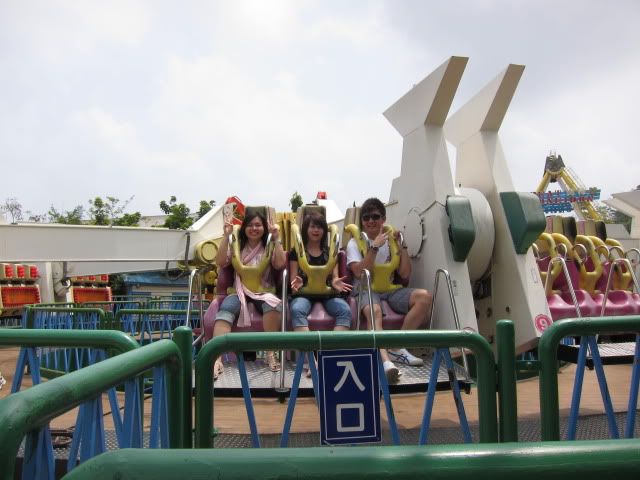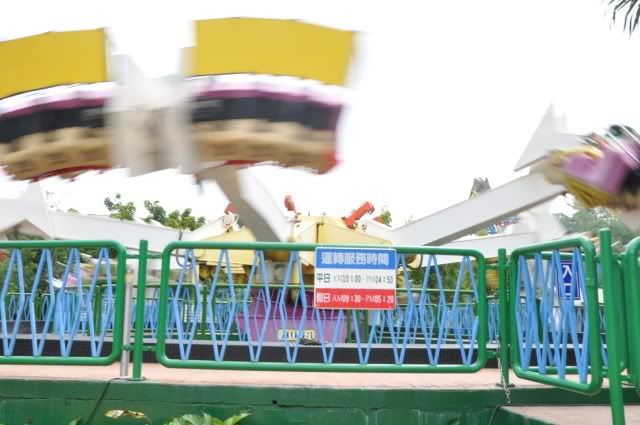 whoaaa head spinning...
mascots spotted!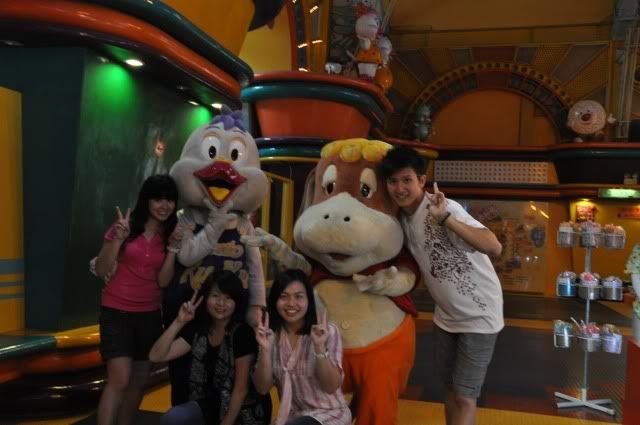 i can't believe it eitehr but i think we just went on a ride meant for 4 year olds with my parents...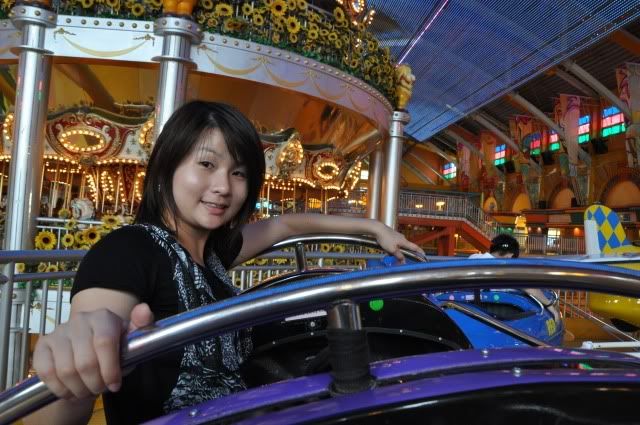 the planes were moving so slooooowwwwllyyyyy
there were so few rides we even went on the merry go round. we were also warned to not get off and on as it was dangerous. blah...
my parents look so cute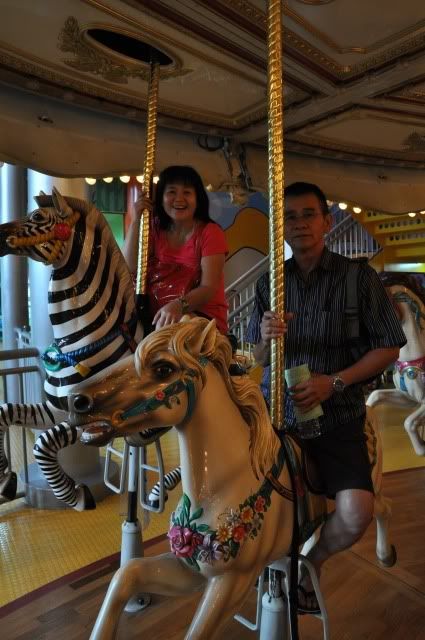 sat on a deer first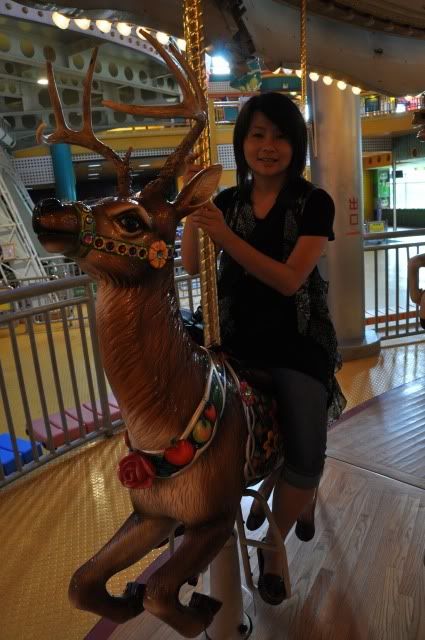 then i found a dragon!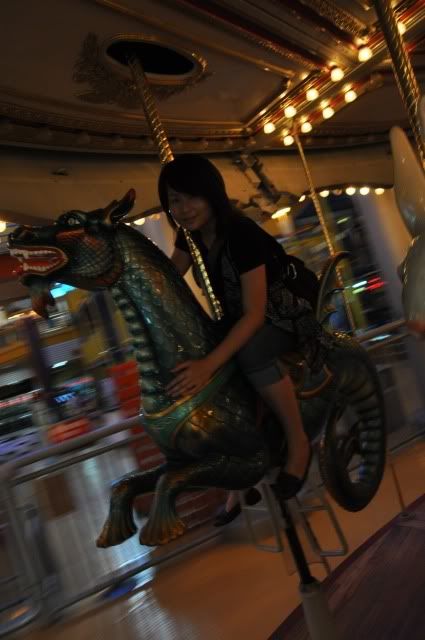 *hugs*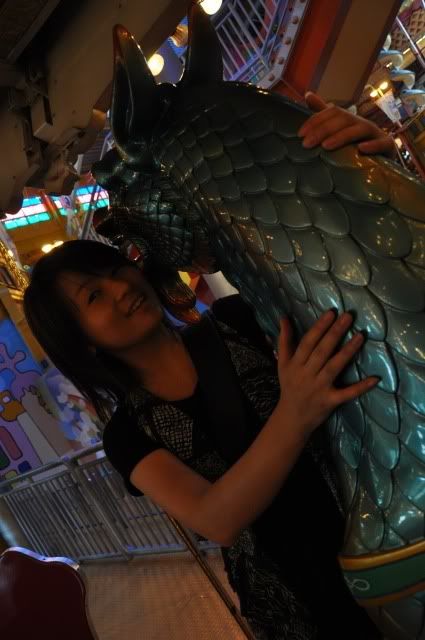 was actually a 3storey merry go round though, impressive.
next up, turbo drop. went on it twice. not so bad.
and found the perfect place for more jump shots!
my dad snapped a nice one! (see how we have trained our parents to be good at taking jump shots...)
even my mom joined in...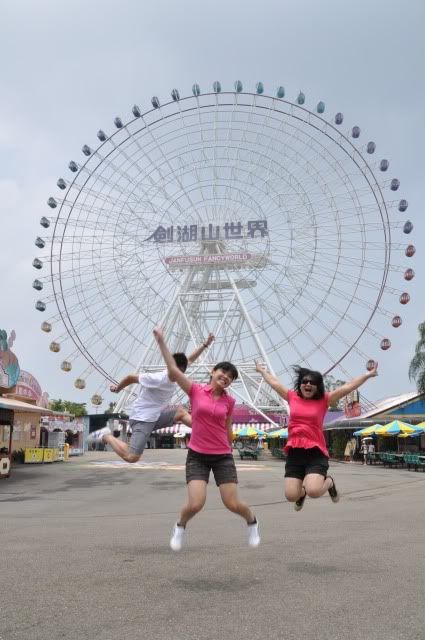 and next up.. the most boring ride... ferris wheel...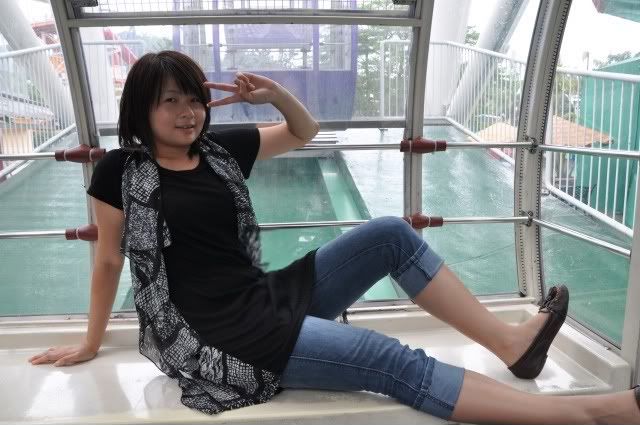 and time for the 5 consecutive shots!
my sis did 3.

zi-pai!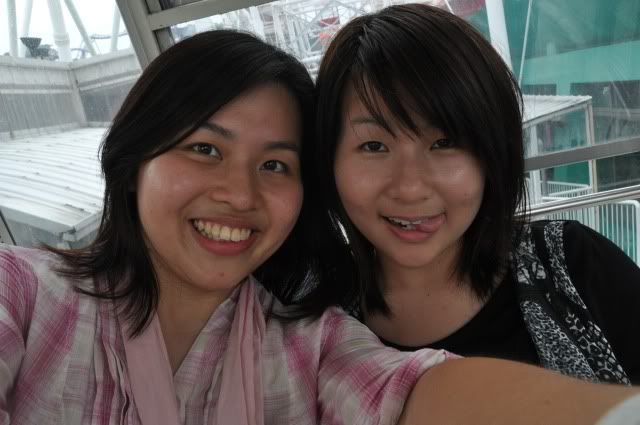 not much to do except to take pictures and more pictures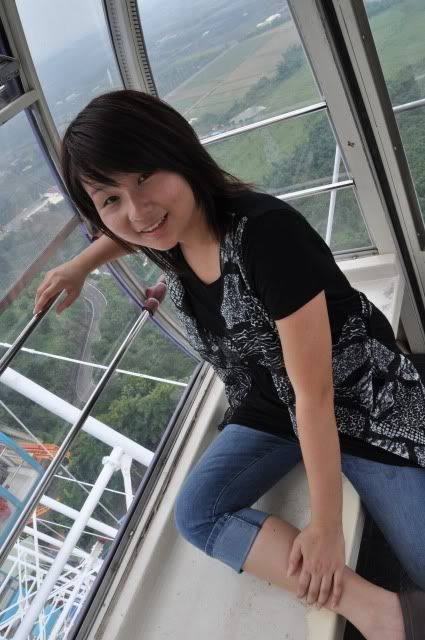 parents spotted!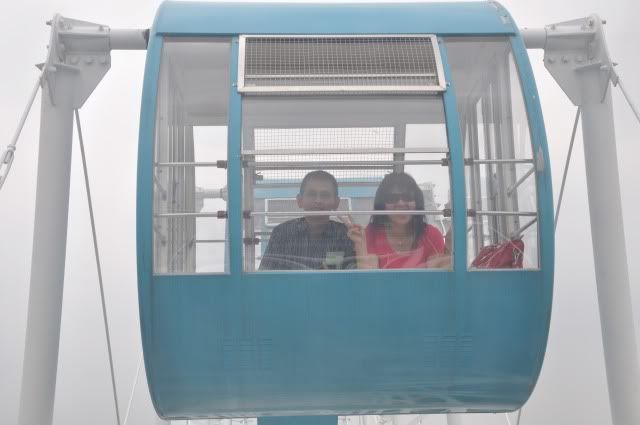 had to return around 1pm, where we left for sun moon lake and took a boat over.
china boat!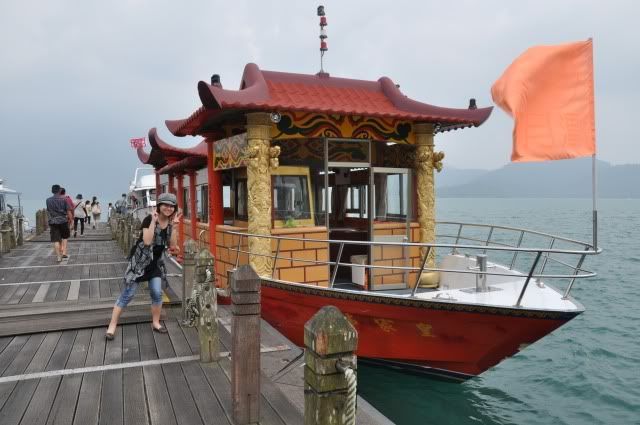 inside the boat
bored on the boat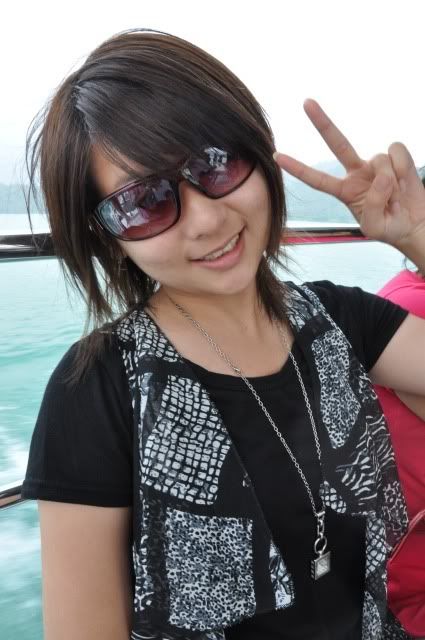 bought tea leaf egg from this famous la mei shop
have to climb to the top... ughhh
and reached here to take picture with this famous stone where all the tourists always have to fight over (cos china people just cannot queue up for it. they would say - oh my friend is here then the friend take, then the friend's friend come and take and their whole ancestry also come and take, leaving the poor people who queued waiting like hachiko...)
beloved moomoo spotted
another stone! which was pretty much left alone... qian chiu is the name of this smart kid in queen seon duk... hahah
i love taiwan!
yay?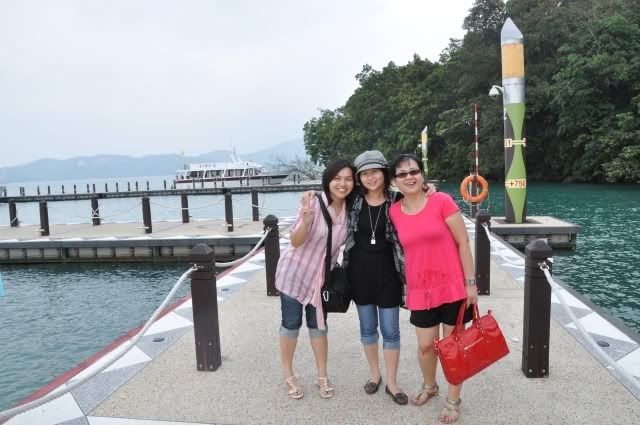 going back to where we came from... i'm flying!!
picture with our tour guide, xiao liang / lao liang / daniel
windy photos directed by daniel
passed by this island in the middle of the sea... some holy land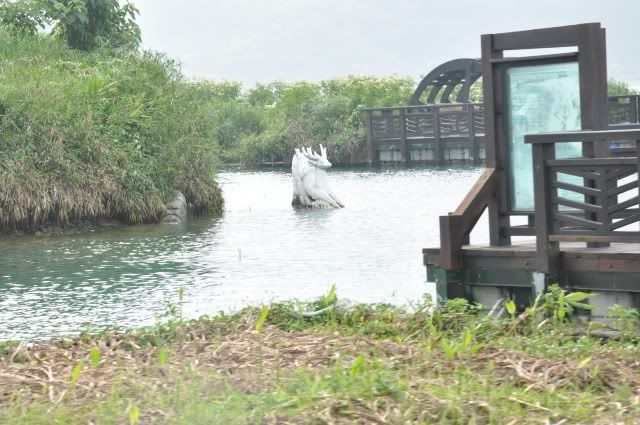 and then begins the 10 shots challenge
and marcus won by 1 shot!!!
and it's finally shopping time!
i love taiwan snacks.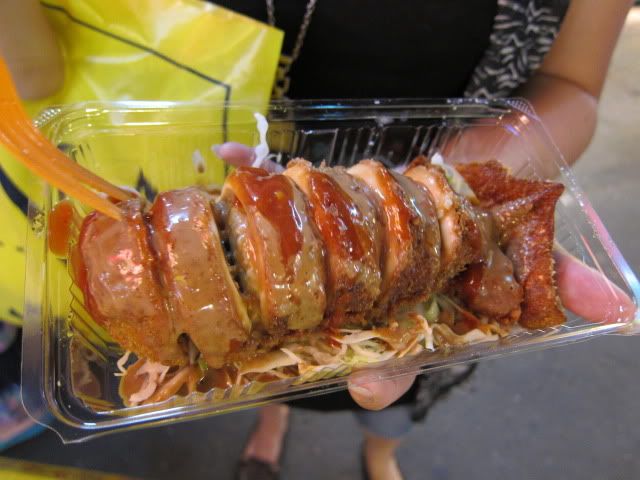 cute poodles spotted!
after that it was back to the hotel...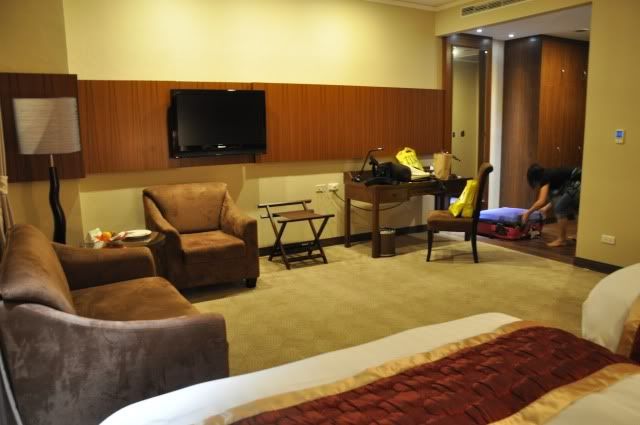 where we displayed our spoils... anyone wants to buy!?