DAY 4
was spent exploring the confucius temple... after we got ourselves some more fruits of course. love the mangoes here!
and here's how the mangoes are raised.
then it was lunch
i like the appetizer ( i suppose that's where the 'lobster' is... didn't see any afterwards. looks like s shrimp though)
the rest was a bit better than what we ate previously
abalone???
grass again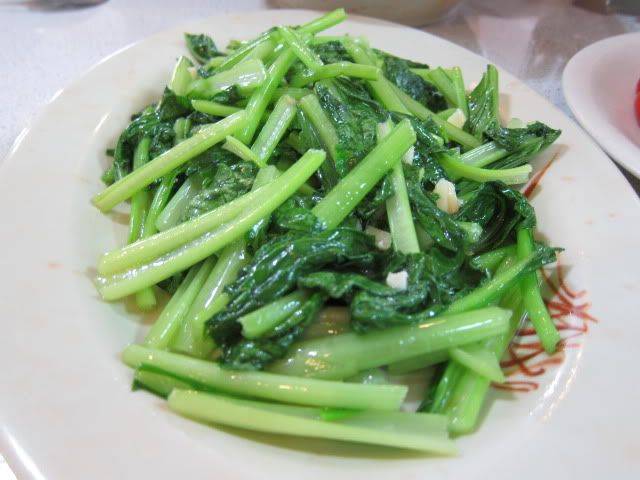 and then we get... tomatoes!?!?!?
we stayed at jian fu shan's hotel. not bad! my first time staying in a theme park hotel
next up, hi pagodas!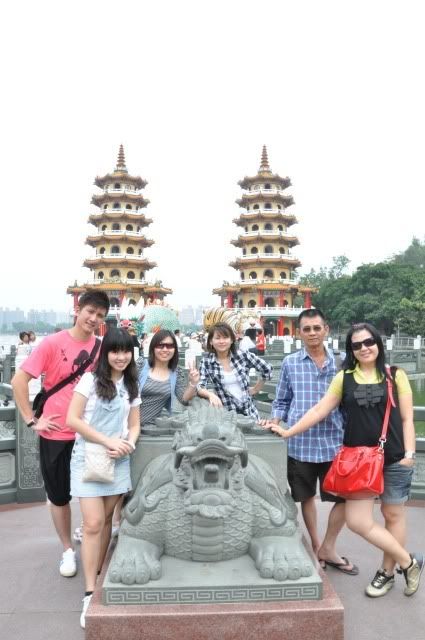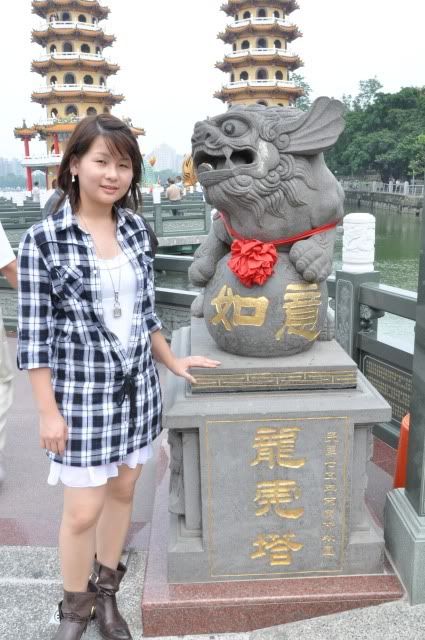 what a pro looking photog!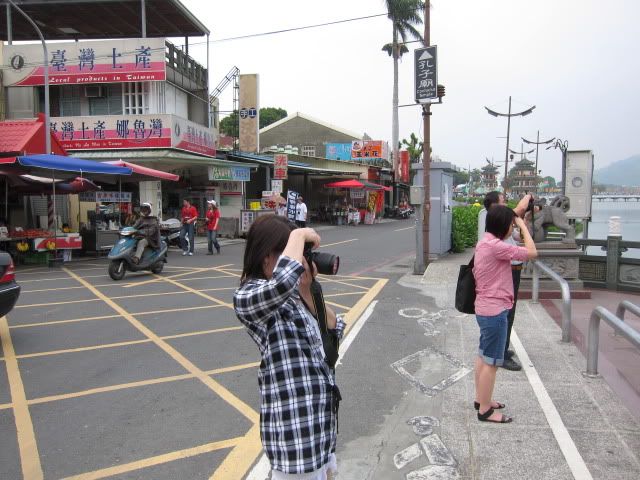 the temple opposite is just as nice with a huge digital clock
our tour guide says we should enter the dragon's mouth and exit from the tiger's (you don't want to send a sheep through the tiger's...)
some of the interiors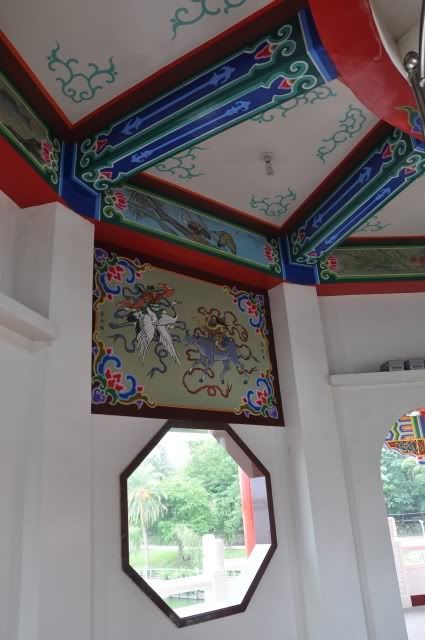 and since i was too lazy to climb all the way up, my sister has taken this instead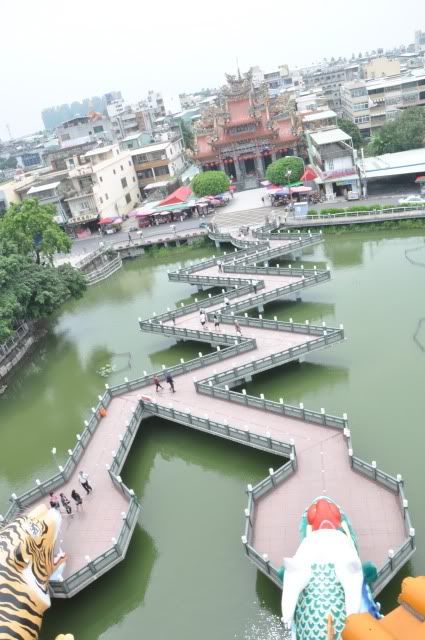 i stayed downstairs to take more pictures with my parents. my mom is so cute.
love this shot my dad took of me
joined up with my sister near the exit
by the way they had all these wall panels leading to the temple and each one had a different picture. interesting.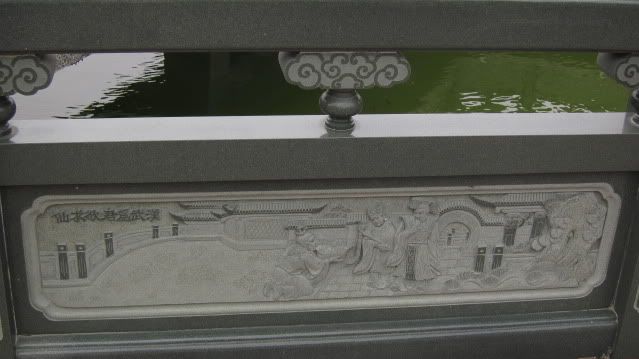 then we went to the temple near this temple to take more temple pictures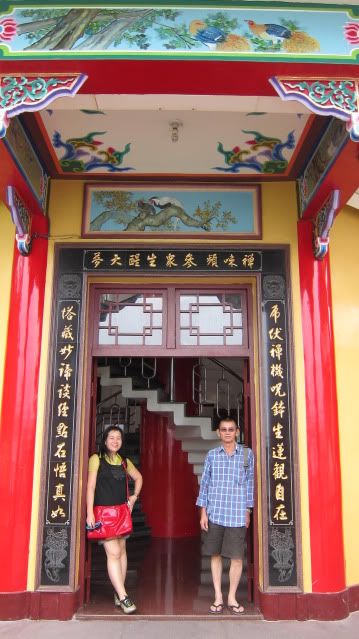 it's my brother!
there's some nice stuff here
on the way back, caught some fishermen... seriously i thought fishing is illegal but oh well!!
fisherman must be proud of the shot i took
yays for pagodas...
spotted an exotic tree on the way to the toilet
and a place where 'the ring' could have taken place...
next stop was at some pearl shop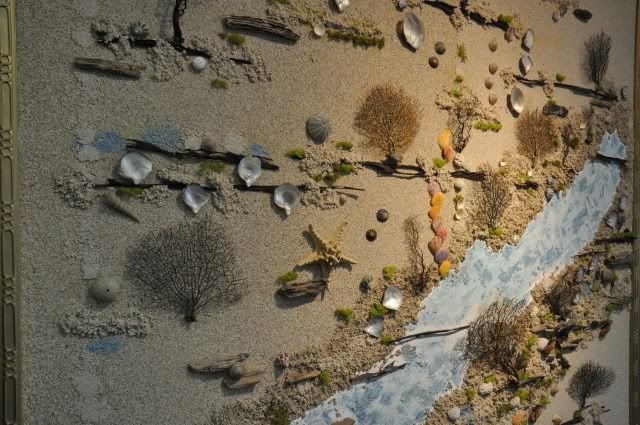 and it was time to go to our hotel...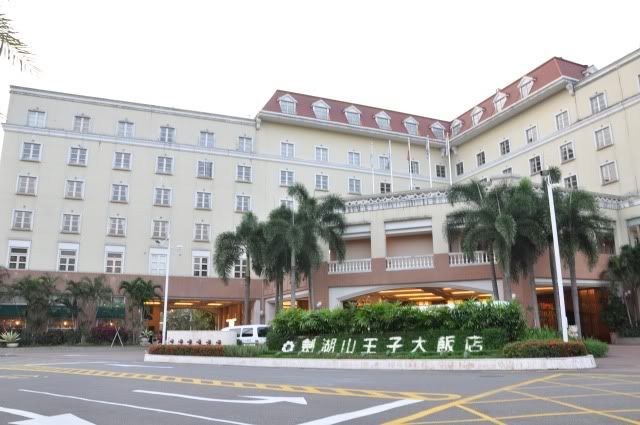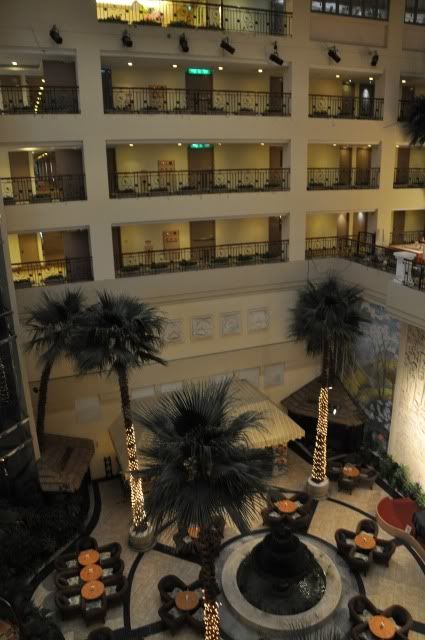 jumping in the hallways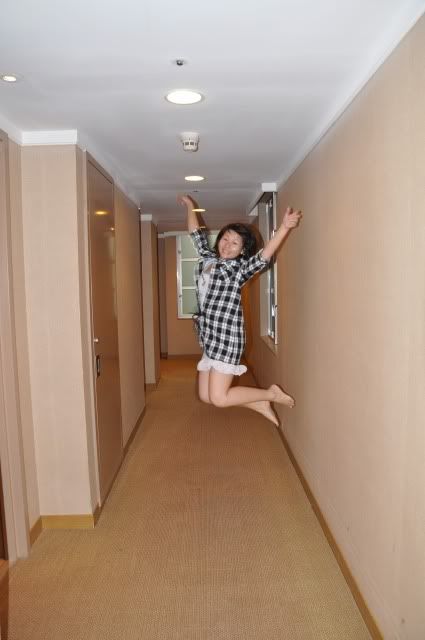 since we had some time to spare before we get together for dinner... guess what we did at the hotel front...
there's a sunset going on!!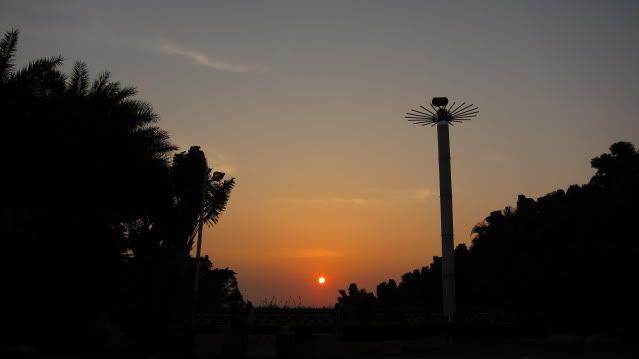 marcus' rasengan was quite nice, the pic is with vivian. so i tried to do it as well!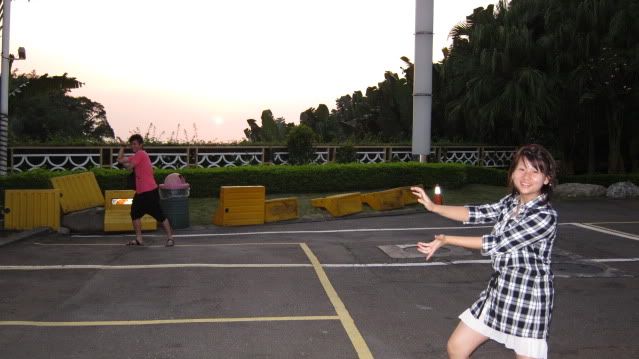 but my rasengan is so chui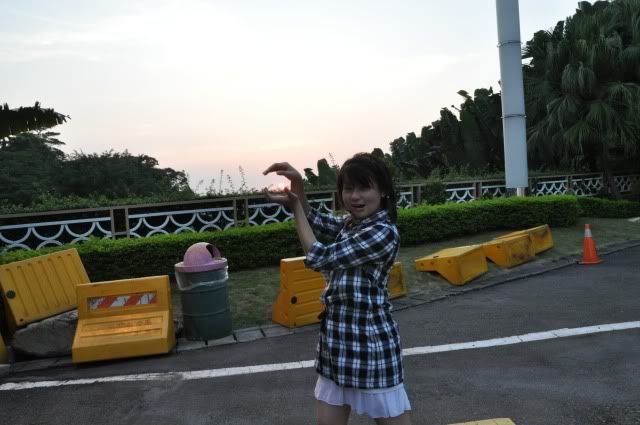 behind the scenes for the failed rasengan
went exploring around the hotel as usual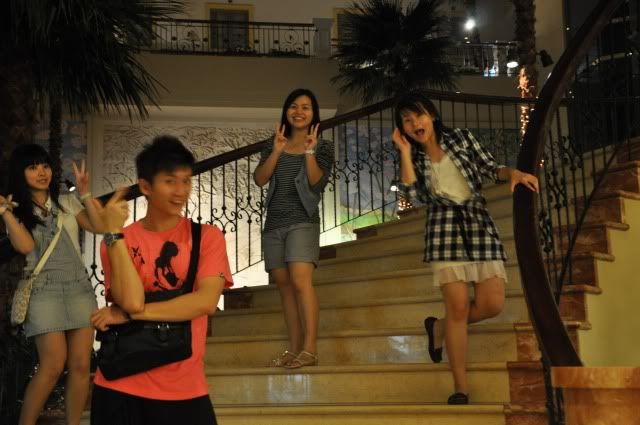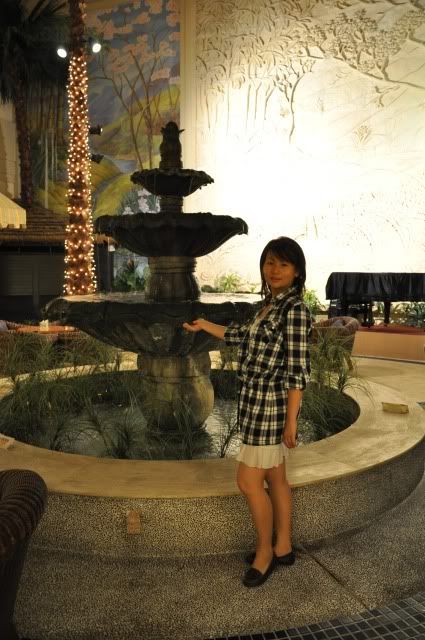 yi zhi mei la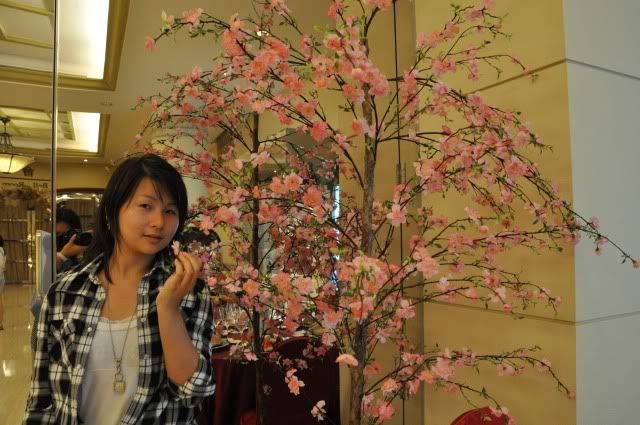 i'm selling ice cream, want one?
if you're planning to have a wedding here, maybe you'll like this table decor
and then it was dinnertime!
fish is not bad
flabby vege...
another watery soup. zzz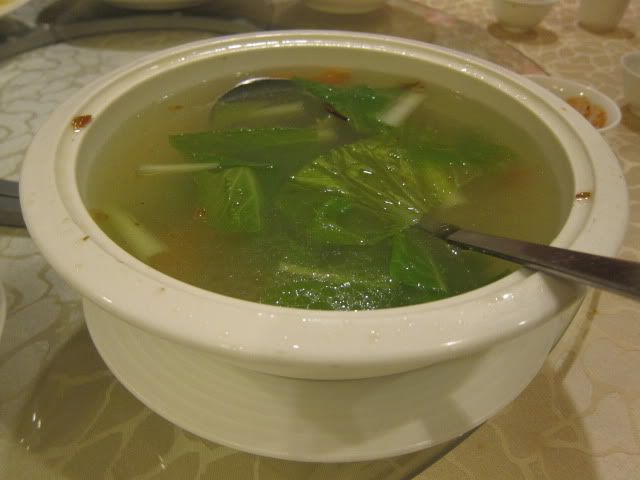 time to head over for the performances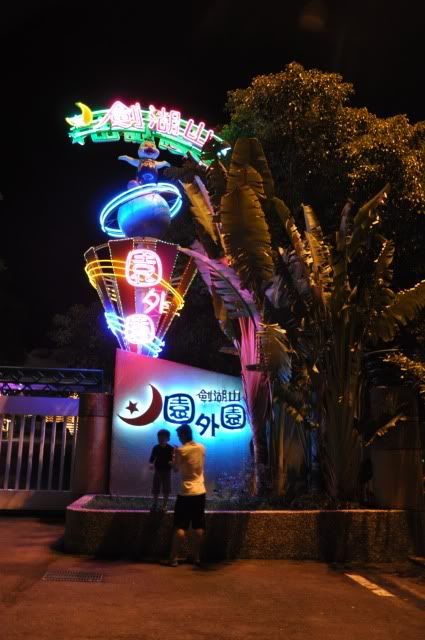 the night view of the theme park is lovely!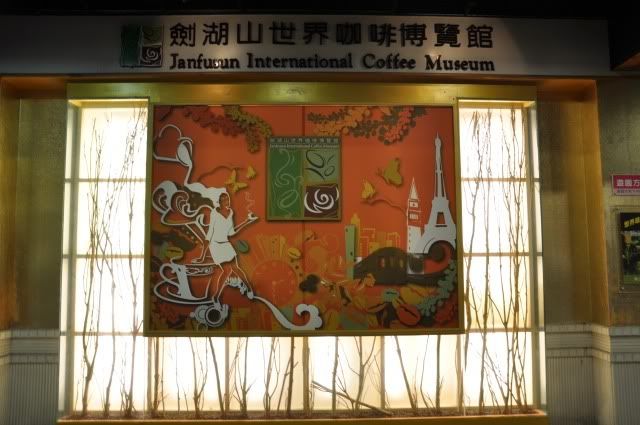 performances by some foreign groups... photo spam!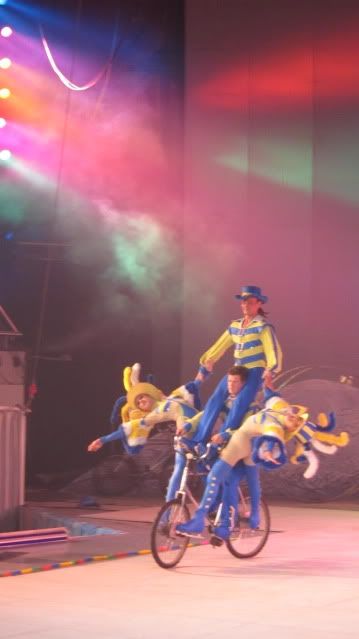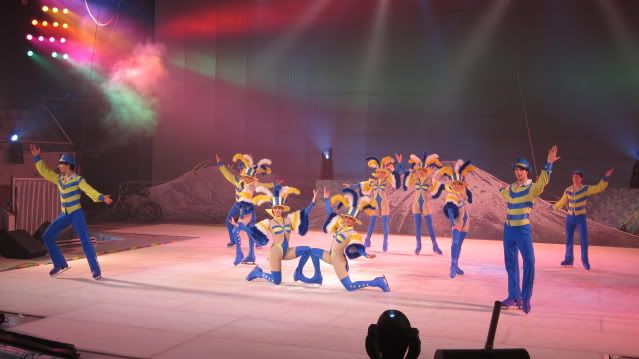 clown act where they kept throwing the hats for audience to throw back which they couldn't really catch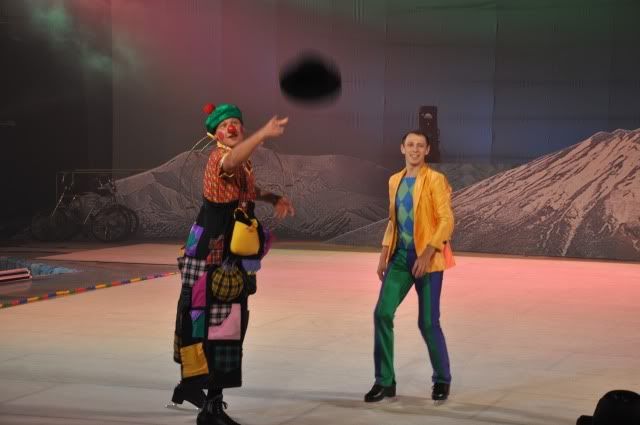 spinning in wheels!
some throwing bally stunt
clown act interval
ballet dance. i like how this girl hung from the hoops!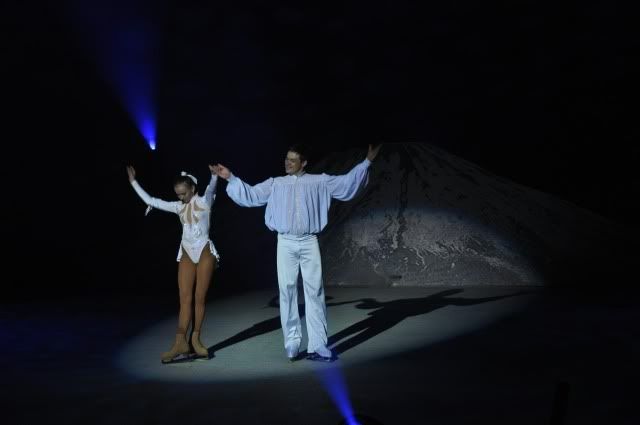 next is a colorful skipping ropes performance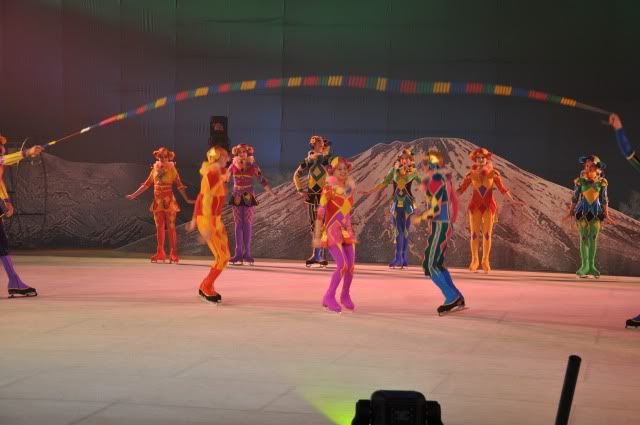 finale!
next performance we went to is a show by a group of 'beauties' from thailand...
stunning!
the performance is pretty interesting, they did dances from lots of different cultures. this is onara (daejanggeum)!