i found all the funny studs from daiso and hotglued them! yeah! did this while wani was here and only uploading now lol
and on wednesday i took about an hour to cut the wig. looks so ciel. =.= think i need to wax all the flying layers in place...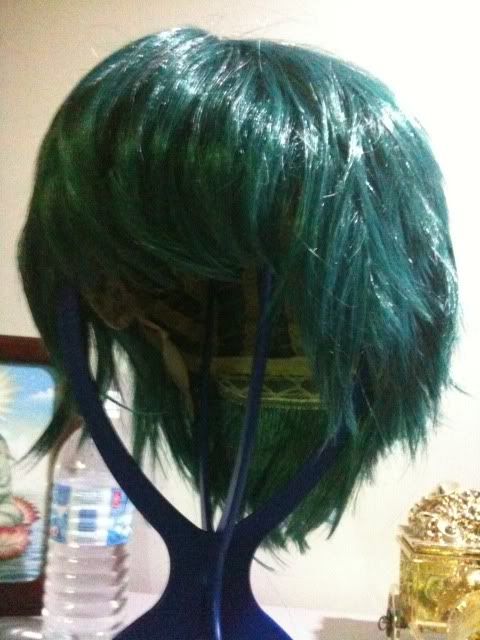 and from the picture i realised it's a green kaito with green nails and green lenses. hmmm.