i think i spent about an hour styling this wig... and it still doesn't look accurate enough. will probably continue to cut the frame. and it seems like this time, gatsby super strong spray doesn't work, and wax don't work either. so i used... BONDO japan glue that i got from daiso! hoho! and it's super hard now! but i think it's an irreversible application...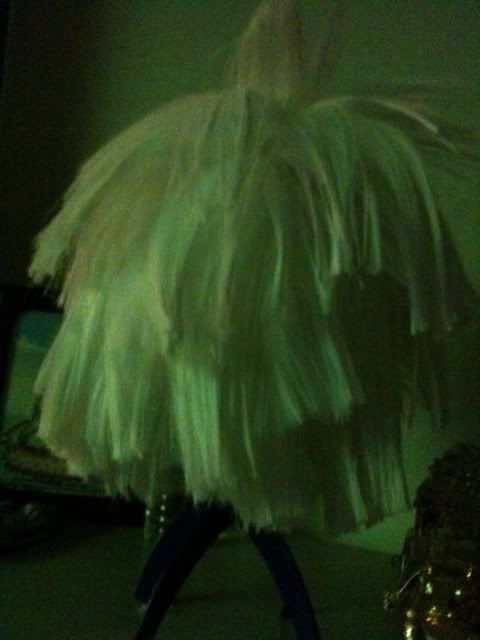 i might have gotten an unsuitable wig base to begin with though - it was much too layered and i needed to press all the standing parts down with pins. hopefully after a few days it won't be standing already...
then i worked on sticking all the blue foam parts to my weapon. seriously i have no idea what to do next. this is one example of poor planning - just do and do and forget about the basic purpose of weight and 'how to hold'. darn.
i think i will need a BONDO coating or something...