so yeah already started on the costume and almost done with it!
this is the top cape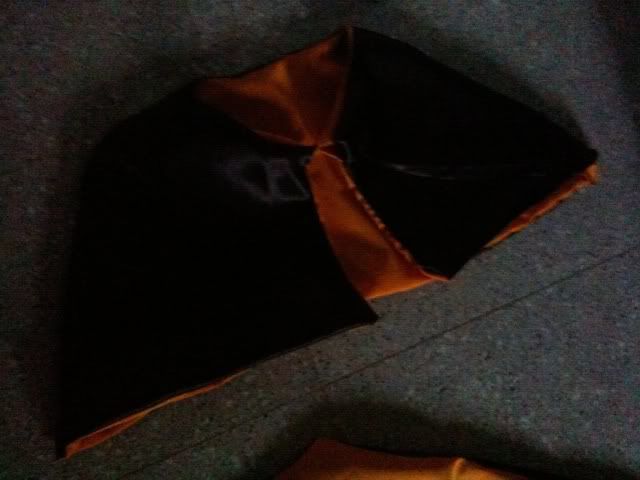 and the inside of the cape
it's actually pretty easy to do 'reversible' costume but i think my technique is wrong since i used the put 2 cloths together and flip out method. i doubt you're supposed to do linings that way, but you know what, you can totally skip seaming that way!! HAHAHH!
end result!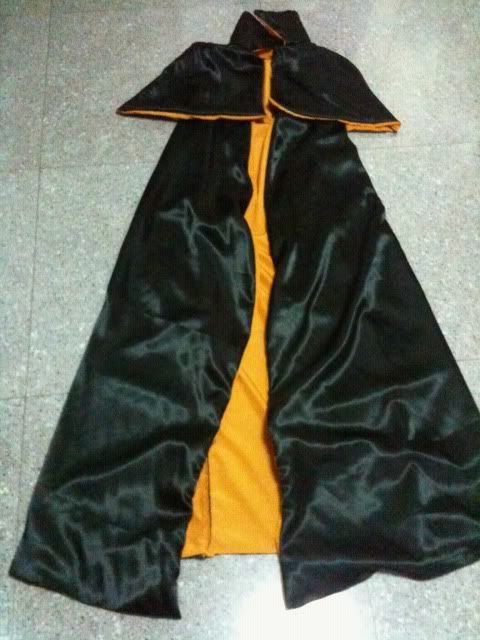 i spent the next day sewing on all the funny belts on one of the old shirts i have while val was busy cutting her template for mio.
and wala~ cuff done. easy easy...
bought this wig for kaito too gonna style it again when it's here